School:Universidad de Ingenieria & Tecnologia (UTEC)
Jump to navigation
Jump to search
School

Universidad de Ingenieria & Tecnologia

Country

Peru
Universidad de Ingeniería & Tecnología (UTEC) [1] is a private university located in Lima, Peru. UTEC boosts education, innovation, research and development of the economy, based on the design of an educational model that is aimed at the needs of the labor market and addresses the various problems of the XXI century.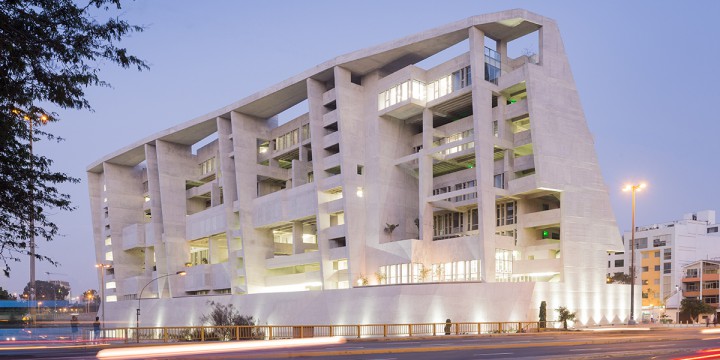 Promoting student Innovation and Entrepreneurship
The constructive proposal of the University of Engineering & Technology (UTEC) integrates the specialized knowledge in scientific and technological areas with the competencies of management, humanities and innovation, which result in holistic training that further improves the professional value of our graduates. Innovation and entrepreneurship are encouraged on the campus through courses, extracurricular organizations and spaces where students become empowered to enhance their ideas.
I&E Courses
Some of the courses offered are "Innovation and Product Development", in which students explore the design thinking methodology and other techniques to apply in the development of a real product. Three classes focus on business management and entrepreneurship: "Company and Customer", "Business Management", and 'Products and Services Design'. Finally, there is a course called "Entrepreneurs in Action" where students work on identifying needs and improvement opportunities and implementing solutions in a real business.
Some courses don't have a specific component of I&E because they are related to core areas, but students are required to go through an innovative process to develop a solution. The course 'Biodesign' is from the mandatory bioengineering curriculum. It is about the use of design in order to create a solution to a specific problem following the steps of Design Thinking with biomedicine or biotechnology. Another course called 'Information Systems' gives students of Computer Science the opportunity to discover a specific problem that requires technology to be solved. For that, it is necessary to empathize with the objective public in order to design the best software that fits them.
On 2014, UTEC launched its executive education program, which is an educational proposal of professional specialization whose core axes are innovation, data, agility, and technology. Among its 7 schools, the "Academy of Innovation and Omniquality" stands up. It offers the courses "Specialization on User Experience and Service Design" and "Specializatión on StartUp Creation" which put in action the I&E theory into real business cases.
Extracurricular Clubs & Activities
Another essential element we have at the university is the presence of change-maker students who empower other students to develop an innovative scientific mindset and spirit of curiosity needed to have a strong entrepreneurship ecosystem. For that reason, SpinOut UTEC (before Comunidad I&E UTEC) was born in 2016, its main mission is to improve the I&E ecosystem in the region, starting with UTEC students. This idea was born from the initiative of the first 4 Peruvian University Innovation Fellows. They have been creating different workshops such as micro classes, meetups with co-founders of Peruvian startups, speed-dating for startup ideas, and a program to train new trainers in design thinking. There is also a student organization called ProUnity, which is focused on spreading information about business resources such as scrum, design thinking, project masterclasses, soft skills workshops, and PMO consulting. In addition, on 2021 students from different careers created IISE, a chapter of the Institute of Industrial and Systems Engineering that seeks to promote research considering innovation.
Some means to diffuse these initiatives and organizations are the following: 'Revista Piso 11, where news is shared with students through visual and audiovisual media, UTEC podcast, where students are interviewed to know more about their experience in areas like I&E; the social media managed by the university; and the weekly Newsletter Enterate UTEC where students find out about opportunities and success stories in I&E and other areas.
On 2022, the Internationalization Office achieved its first successful group for the Tech Mission to Silicon Valley, an effort to expose a group of students to one of the most innovative environments in the world. During 5 days, they got to network with engineers and innovation experts from companies such as Tesla, Google, Amazon, NASA, etc.
The Student Welfare department has implemented a series of training sessions for students involved in its different programs, most of these training sessions include skills within the I&E environment, soft, and leadership skills. Two of the most known are the training sessions for students involved in student organizations, called Leadership Summit, and the training for students in the Peer and Academic mentor programs.

Maker Spaces
We have the UTEC Ventures accelerator, which years ago held events in order to promote I&E, like Global Startup Labs, GIST Startup Bootcamp, Peru Design Week, and the 1776 Challenge Cup. Nowadays, the accelerator performs certain activities under selection processes such as PreIncUVa, where students have the opportunity to discover a problem and work around it to develop a Business Model, and IncUVA which is an incubation program that allows students to search for the product-market fit of their solution. All the projects are presented in a Demo Day, open to all the students, to show the progress of all the entrepreneurship incubated.
Encouraging faculty Innovation and Entrepreneurship
UTEC is committed to encourage professors and staff to engage in entrepreneurship and innovation. They support their endeavors outside of school and make sure to let the students know about it as well. It is important for the students to feel inspired by their school faculty so they might follow in their footsteps. The two main ways our university has done this is by implementing faculty-led projects and research centers on different topics relevant to them.
Interdisciplinary Projects
Faculty are supported to be entrepreneurial or commercialize their research by programs such as the Interdisciplinary Project core course. The projects are based on teachers proposing an idea that can be an Initiation, Scientific Research or Development of a Product / Service. Students browse through dozens of projects and are free to choose the project in which they are interested.
Students from different majors spend a whole semester working as a team, putting their ingenuity into action and exploring these real-world problems that the teachers proposed to research, design, prototype and solve them with innovative solutions, as the name itself of the course, in an interdisciplinary way. These projects need to be developed following design thinking, user-centered design, and research methodologies. At the end of the semester, there is a contest for all the students enrolled in the course to demonstrate the creative process and the progress as teamwork that is the final result of their project. Finally, there is a contest, called Demo Day UTEC, where the most outstanding projects earn funds to be carried on and enter the market.
Research Centres as a catalyst
There is a high quantity of teachers at UTEC that are also researchers from any of the six research centres of the university. These different centers enrich the students' experience by encouraging them to explore their innovative and entrepreneurial potential. They are the following:
Cement and Concrete Research Center
Heritage Research and Conservation Center
Water Technology and Research Center (CITA)
Center for Impact and Social Responsibility (CIRSO)
Bioengineering Research Center
Sustainable Computing Research Center (ComSust)
The school also sends e-mails and makes sure to celebrate the achievements of teachers, even outside of the university. Commonly, students know their teachers' expertise area and the projects they are involved in because students can see in the newsletters how the projects are going forward and have the desire to join them.
On some occasions, opportunities are given from teachers for students to get involved as well in the projects that are developing. It could be having the role of research assistant, investigating more deeply in the literature, helping in the prototyping or even getting the motivation and resources to do a research paper.
Actively Supporting the University Technology Transfer Function
At UTEC, the Legal Division Advice is always looking for the security of the student's or faculty member's ideas. Also, there are some programs that promote turning technologies into business opportunities that can benefit society.
UTEC Ventures
UTEC Ventures (a startup accelerator at UTEC) provides consulting on how to make an idea profitable. Founded in 2014, the accelerator offers investment and mentoring to startups. It has an incubator program every summer and also a program to prepare candidates who are interesting in postulate the incubator program, giving advice to them to explore the problem in which they are passionate.
RLE course
In addition, there is the RLE core course which is about developing engineering projects that go hand to hand with research and the creation of technological solutions, committed to social needs and sustainability with companies of the future. There are three modalities: in collaboration with companies, research in the university with partners in other entities, and RLE of entrepreneurship. This last option provides an accurate guide to help students get their venture ready to scale, which includes standard methodologies for brainstorming, like design thinking, market research, problem validation, competitors analysis, business model identification, financial analysis, investment documents, and the elaboration of the final pitch.
University Research Area
The Office allows concentrating and maximizing resources towards the scientific and technological activity of the university. Proposals receive external funding and it almost has the contribution of the internal research grants with UTEC partners (Harvard, MIT, Cleveland Clinic, others) and projects with companies.

Facilitating university-industry collaboration:
ting and maximizing resources towards the scientific and technological activity of the university. Proposals receive external funding and it almost has the contribution of the internal research grants with UTEC partners (Harvard, MIT, Cleveland Clinic, others) and projects w
UTEC Networking
In regards to collaboration between the university and businesses, UTEC has formed partnerships with various companies to better prepare its students for real-world industry experience by engaging them in projects with these companies.
Furthermore, UTEC's Career Services [2] offers such experiences in a dedicated space known as UTEC Networking. This space has been established to facilitate the exchange of knowledge between companies and students, aiming to bridge the gap between the university and the workplace.
"Company talks" are a part of this initiative, where companies from various sectors reach out to students, allowing them to gain insights into job opportunities within these companies and understand their work environments better.


Similarly, the Career Services department is responsible for preparing students who wish to deliver an "Elevator Pitch" in front of the companies participating in UTEC Networking. As a result of this, students who match the company's desired qualifications are often recruited as pre-professional interns.


Moreover, this event enables interviews between companies and all students who express interest, as UTEC offers on-campus facilities for in-person interviews.


PI con Empresas

On the flip side, UTEC has introduced projects in collaboration with companies, referred to as "PI con Empresas," which are integrated into the Interdisciplinary Projects courses. These initiatives engage UTEC professors, students, and company representatives in the execution of various projects throughout the semester.


Noches y mañanas de Colaboraxion

Lastly, there's a program known as "Noches y mañanas de Colaboraxion," driven by the "Colaboratorio UTEC [3]." It comprises a series of evening lectures open to the student community, primarily focusing on Innovation and Entrepreneurship (I&E) topics. These sessions are conducted by professionals actively involved in the I&E and Startup landscape.

Engaging with Regional and Local Economic Development Efforts
The Ministry of Production (known as Produce) is the most important public entity in promoting innovation in our country. One of their initiatives is StartUp Perú, which aims to promote the emergence and consolidation of new Peruvian companies that offer innovative products and services with high technological content. It consists of a set of contests and ways of financing for entrepreneurs, companies at an early age, and incubators. StartUp Perú also provides a platform for meetings and collaboration with people in the startup community in the country.
The Ministry, through the National Innovation Program for Competitiveness and Productivity (Innóvate Perú), seeks to increase business productivity by strengthening the actors' ecosystem of innovation (companies, entrepreneurs and supporting organizations) and to facilitate the interaction between them. It is also part of the National Productive Diversification Plan. As an university that looks to improve its I&E environment, we need to stay in touch with the government. Staying connected to the social reality and requirements of our country may be ensured by attending the big plans of it.
Another popular entity promoting innovation is Hackspace: a physical place where people with interests in science, new technologies, and digital or electronic art can meet, socialize and collaborate. It can be seen as a laboratory open to community where people from different backgrounds can join. The purpose of a hackspace is to concentrate resources and expertise to promote research and development.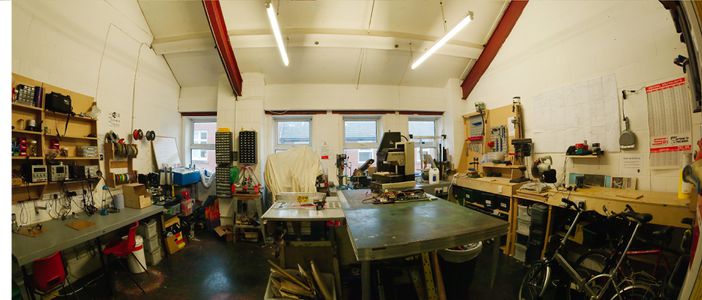 Landscape Canvas
Here we share the Landscape Canvas our cohorts had done through the years:
Landscape Canvas 2023: https://docs.google.com/spreadsheets/d/11Ncbxx8HETs-1jjT-GC-MsJ1VJf7lQhGi-_NqXwQDdQ/edit?usp=sharing
Landscape Canvas 2022: https://docs.google.com/spreadsheets/d/1HOK0OsCsMmad-HW35GzJqZ_dOlEuv6aLX5h0t7j4SQk/edit?usp=sharing
Landscape Canvas 2021: https://docs.google.com/spreadsheets/d/1QICyUq9D2Hc419PPIf61HLot4Ca4WhImbaoYz7v6q8o/edit#gid=6
Landscape Canvas 2020: https://docs.google.com/spreadsheets/d/1xsxDgKKoamIZ5dmZMy7ZB-_ibkHPWPpEv2WqRBiPmHg/edit#gid=5
Landscape Canvas 2018: https://docs.google.com/spreadsheets/d/1RYOoHPmQM6-SzudOE_a_cY2LpSi1rwEgzXM1JLvfEvY
Related Links
Universidad de Ingeniería & Tecnología (UTEC)
Change Story Video (2023):
https://www.youtube.com/watch?v=hnUT2aA3xAo
Change Story Video (2021):
https://www.youtube.com/watch?v=vVjVaTeMot4&feature=youtu.be
Change Story Video (2020):
https://www.youtube.com/watch?v=3qZMyohnRlU&feature=youtu.be
Change Story Video (2018):
https://www.youtube.com/watch?v=Xs-F1uWgEuI&t=5s
University Innovation Fellows
2022 Fall Cohort:
Maria Andrea Gonzales
2021 Fall Cohort:
Fellow:Grecia Delgado Espinoza
Fellow:Macarena Oyague Santolalla
Fellow:Nadia Odaliz Chamana Chura
2020 Fall Cohort:
2018 Fall Cohort:
2018 Spring Cohort:
2016 Spring Cohort:
---
---
---