School:Universidad de Ingenieria & Tecnologia (UTEC)
Jump to navigation
Jump to search
School

Universidad de Ingenieria & Tecnologia

Country

Peru
Universidad de Ingeniería & Tecnología (UTEC) [1] is a private university located in Lima, Peru. UTEC boosts education, innovation, research and development of the economy, based on the design of an educational model that is aimed at the needs of the labor market and addresses the various problems of the XXI century.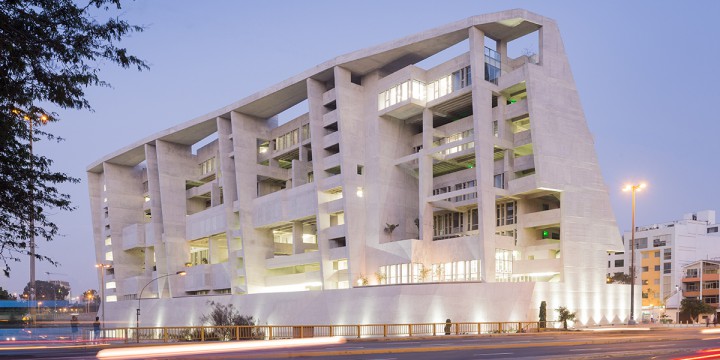 Promoting student Innovation and Entrepreneurship
The formative proposal of the University of Engineering & Technology (UTEC) integrates the specialized knowledge in Engineering with the competences of management and innovation. The curricular plan considers, in addition to the subjects of the scientifical and technological area, Humanities, Management and Innovation courses, which result in an holistic training that further improves the professional value of our graduates. Innovation is encouraged through events and presentations at UTEC which include Demo Days, Company Talks, different workshops, etc.
In another hand, we have the UTEC Ventures accelerator, which holds events in order to promote I&E, like Global Startup Labs, GIST Startup Bootcamp, Peru Design Week, and the 1776 Challenge Cup. As well, UTEC has design courses, like Innovation International Program and Innovation Through Design, which are focused in professional specialization.
Students use spaces like Fablab, UTEC garage or the Product Design Laboratory to develop their projects. Some of them have developed collaborative projects with MIT, Harvard and Colorado School of Mines. On the other hand, something was born in 2016: SpinOut UTEC (before Comunidad I&E UTEC), whose main mission is to improve the I&E ecosystem in the region, starting with UTEC students. This idea was born from the initiative of the first 4 peruvian University Innovation Fellows.
Nowadays, the ways students can learn about I&E around the campus has grown that we have a Student Club called "Revista Piso 11" where news are shared so students can get to know what is going on.
Encouraging faculty Innovation and Entrepreneurship
Interdisciplinary projects seek that students design and propose solutions to real problems. The teachers propose an idea that can be an Initiation / Scientific Research or Development of a Product / Service. The program empowers them as students look for students interested in contributing to their project and students decide the project that interests them the most. In addition, at the end of the semester there is an exhibition fair in which the projects earn funds to be continued. These projects were developed using design thinking, user-centered design, and research methodologies.

Actively Supporting the University Technology Transfer Function
At UTEC, the Legal Division Advice is always looking for the security of the student's or faculty member's ideas. In addition, UTEC Ventures (a startup accelerator at UTEC) provides consulting in how to make an idea profitable. Founded in 2014, the accelerator offers investment and mentoring to startups. In this year, they have included a mentorship program called "Aprende con UV" to mentor prospect student startups to get incubated. UV follows the pillar of entrepreneurship raised by the university. The University of Engineering and Technology (UTEC) is developing the engineering of companies of the future. An engineering that goes hand to hand with research and the creation of technological solutions, committed to social needs and sustainability. In another hand, UTEC has recently created the "Ventures and Innovation Department" that will now cover this area in the university.

Facilitating university-industry collaboration:
As far as university-industry collaboration is concerned, UTEC has partnered with several companies, in order to prepare their students for real-life experience in the industry, through the development of projects between companies and students. One the one hand, such experiences are provided by UTEC Career Services and a specific space called "UTEC Networking", which they created for allowing the exchange of knowledge between companies and students in order to bridge the gap between college and workplace. This event has many components, such as career/company presentations, business/project talks, elevator pitches, company stands, an online employment fair, and the opportunity to meet and match people for any personal professional purpose as getting a job, an internship, or some kind of network to develop projects. On the other hand, UTEC has implemented projects with companies (known as  "PI con empresas") as part of the Interdisciplinary Project courses. These programs involves both UTEC professors and students, and representatives of the companies to implement different projects that are developed during the semester.
Engaging with Regional and Local Economic Development Efforts
The Ministry of Production (known as Produce) is the most important public entity in promoting innovation in our country. One of their initiatives is StartUp Perú, which aims to promote the emergence and consolidation of new Peruvian companies that offer innovative products and services with high technological content. It consists of a set of contests and ways of financing for entrepreneurs, companies at an early age, and incubators. StartUp Perú also provides a platform for meetings and collaboration with people in the startup community in the country.
The Ministry, through the National Innovation Program for Competitiveness and Productivity (Innóvate Perú), seeks to increase business productivity by strengthening the actors' ecosystem of innovation (companies, entrepreneurs and supporting organizations) and to facilitate the interaction between them. It is also part of the National Productive Diversification Plan. As an university that looks to improve its I&E environment, we need to stay in touch with the government. Staying connected to the social reality and requirements of our country may be ensured by attending the big plans of it.
Another popular entity promoting innovation is Hackspace: a physical place where people with interests in science, new technologies, and digital or electronic art can meet, socialize and collaborate. It can be seen as a laboratory open to community where people from different backgrounds can join. The purpose of a hackspace is to concentrate resources and expertise to promote research and development.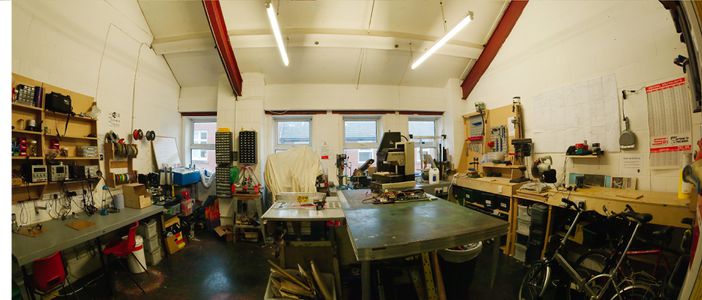 Landscape Canvas
Here we share the Landscape Canvas our cohorts had done through the years:
Landscape Canvas 2020: https://docs.google.com/spreadsheets/d/1xsxDgKKoamIZ5dmZMy7ZB-_ibkHPWPpEv2WqRBiPmHg/edit#gid=5
Landscape Canvas 2018: https://docs.google.com/spreadsheets/d/1RYOoHPmQM6-SzudOE_a_cY2LpSi1rwEgzXM1JLvfEvY
Related Links
Universidad de Ingeniería & Tecnología (UTEC)
Change Story Video (2020):
https://www.youtube.com/watch?v=3qZMyohnRlU&feature=youtu.be
Change Story Video (2018):
https://www.youtube.com/watch?v=Xs-F1uWgEuI&t=5s
University Innovation Fellows
2020 Fall Cohort:
2018 Fall Cohort:
2018 Spring Cohort:
2016 Spring Cohort:
---