Fellow:Mia Townsend Ku
Jump to navigation
Jump to search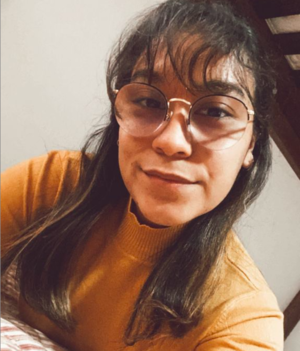 Name

Mia Townsend Ku

School (Cohort)

Universidad de Ingenieria & Tecnologia (2021 cohort)

Majoring in

Bioengineering

Country

Peru

Email
About Mia
Serving as UIF Since: Spring 2021
School: Universidad de Ingenieria y Tecnologia (UTEC)
What does she do now: Mia is pursuing her bachelor degree in Bioengineering and Administrator of Admissions at Journal Club UTEC.
What that means: She is a full time student, getting involved in new student organizations and events every semester, both academic and cultural-artistic. While she is only formally staffed in one organization, she will take the opportunity to volunteer in multiple ones, as the opportunities come up. She's always looking for ways to improve her university environment. She has also sung at school events and worked as a peer mentor for freshmen in the past.
Contact her about: Volunteer opportunities, science communication, networking events, all things bioengineering related and if you just want to chat.
E-mail: mia.townsend@utec.edu.pe
Phone: (51) 94 611 6007
Mia was born in Lima, Peru in the year 2000. When she was just 2 years old she told her parents she wanted to work at NASA. As the years went by she wanted to become a marine biologist, a singer, a fashion designer, and eventually a bioengineer. Believe it or not, she had her epiphany thanks to a youtube video, which explored the future of genetic engineering. Needless to say that day she had found a scientific movement she just couldn't not be a part of.
Achievements
Social media profiles
---
---