Priorities:University of Twente Student Priorities
Jump to navigation
Jump to search
Fall 2023 Priorities
Fall 2022 Priorities
Tinder for Languages
Our first priority is Tinder for Languages. With this priority we want to encourage students from diverse and alternativng countries and cultures to come together and learn something new while ding it. We want to encourage students to learn new languages whilst also meeting new people in a fun and relaxed environment
Sleeping Capsules
The second priority are sleeping capsules. As students we recognise how stressful it can be to spennd a whole day in the library studying and how irritiating it can get when you don't feel you are understanding a specific tadsk. For this, we want to try and build sleeping capsules that would essentially enable students to take a short power nap on campus so that they can preform better and feel better at university.
Actions of kindness/Ubuntu
Our third project consist on spreading kindness around campus. We constantly see how many students don't feel/look happpy when they are around campus. To tackle this we want to make sure everyone has a more positive attitude by making them feel good about themselevs by promoting actions of kindness throughout campus to try and make the campus feel like a more happy and vivid environment.
Campus App
Our fourth project is the Campus App. We currenty feel that our campus app is still not up to the necessary standard. We want to make sure that the campus app is accessible to everyone, and has enough tools such as upcoming (relevant) events to be on the app and encourages people to want to use the app.
Fall 2021 Priorities
Create a more interactive environment
Our first priority focus is to bring communities together. We feel like whenever a student is outside its group of friends, it is harder for them to communicate with strangers. The university library is used by the majority of UT students. During study breaks, there are no places for students to go to communicate and discuss.

To solve this issue, we have decided to create a welcoming space that fits this purpose. The space should not only be welcoming, but also allow quick user interaction. Study breaks are short, and we don't want students to feel pressured to stay there for a long time. By incorporating standing tables, students will be able to have casual chats with strangers, without feeling a high threshold to have a seat. In order to complete this project, we need to find the perfect place for the space and promote the concept presenting its goal, to avoid any misuse.
Bring both students and employees closer together
The second priority on our list is also based on bringing students together. Targeting both students and employees, we think it is important they can meet new people among the whole university. Centered around an online platform, the student or employee can give their availability, state their hobbies and if they prefer meeting one on one, or with more people. Random matches will be made and the students get invited to a place on campus to meet their match(es). Conversation starters will be present to skip the awkward start and make for a fun chat. This way new friendships can be born and students or employees can meet others from all over the UT.

In order to bring this project to life, choosing an appropriate platform is key. The already existing campus app would be a good option since it already has many users. Then the whole concept needs to be completely clear, how are people matched, how are they going to be notified of their match and what spaces are going to be used are all questions that need an answer. Prototyping and interviews will help implementing the opinion of students and employees to make the platform fitting for their needs. Lastly, marketing is key to promote the platform and get to the potential users. The goal is to have a working demo in 8 months, from there on we can try and implement it for everyone.
Encourage cross study collaboration outside lecture hours
Normally, students only know people from their own study. Especially for Bachelor students, the courses are formed in a module based system where they can only take courses from their own study. This system limits students to meet and collaborate with other students from different studies. Therefore, we want to facilitate students to do a cross study collaboration outside class. This will be done by organizing a weekly cross study workshop. At the workshop, a student from one study will teach a skill of their expertise to students from different studies. The workshop will be done in small groups to have close interaction between participants. Further, this program not only become knowledge exchange platform, but also aim to generate student's innovation and creativity.

For this project DesignLab is the suitable place for the workshop location. In order to actualize the program we need to coordinate with employees in DesignLab to set the time and equipments for workshops. Moreover, promotion and invitations for the program launching needs to be prepared. It is approximated that the program preparation can be done within one and a half month.
Create a clear overview of association-based events
Right now, it is not always clear what events are happening, and when they are happening. Events of study associations can be found on their own website, events of the UT itself can be found in the campus app, but open association-based events can be really hard to find. Our university has over one hundred associations, each one with its own events, trips and lectures. At the moment, unless you are a member of an specific organisation, it is very hard to know all the events that are going on at our campus. Improving the visibility of these events is essential to reach more students.
That is why, our third priority is to adapt the campus app so that it displays all events that are happening on campus. Including filtering based on key words it is possible to find the events the student is interested in. Meeting with all stakeholders involved and the previous developers of the campus app is essential to get this project of the ground.
Fall 2020 Priorities
Student activism
In the Netherlands, student activism can be a big part of student life. It can be a valuable addition to their time on our campus, helping develop their social skills and organizational competencies. For that, the UT offers a wide variety of possibilities and facilitates them, for example, with grants. However, many students are not active because they think they don't have enough time, don't see the value of it, or simply do not know about the different options.

Therefore, we aim to increase the number of active students and encourage especially those that have not been exposed to activism before. For that, we want to create a video series that explains the basics of activism, for example, what the different functions in a board are. Additionally, we would like to create a website on which students can find their perfect fit. An interactive quiz and/or a catalog can help to find everyone's perfect fit, make activism more transparent, and increase the connections among students in those boards/committees/teams. After all, they often are interdisciplinary.
Interdisciplinary projects and mentoring
In the Twente region, hundreds of startups are found by UT students, built around outstanding ideas and mindsets. With Novel-T, Incubase, and similar resources, the University of Twente supports founders and innovators throughout the whole process of starting and scaling their business. But every beginning is difficult and so innovators oftentimes struggle organizing their dream team to realize their amazing ideas.

Therefore, it is our goal to create an environment that enables and encourages students to offer their expertise and look for like-minded business partners. Additionally, we want to simplify getting in touch with experts for short questions and guidelines on projects. Thus, we strive to include professionals as well as alumni from the University to offer their support to young dreamers. While we are focussing on the students and their projects, we also want to add value for the University and municipality. Therefore, we want to offer these stakeholders to advertise interesting projects for students to work on. This also allows students aiming to gain working experience to engage in regional projects and improve their environment.
Mental health and student wellbeing
As a topic, this is broad, multifaceted and seems to be a recurring issue the students want to be addressed. However there is significant difficulty in identifying exactly where the problem lies. The UT offers quite a significant amount of help, different people to go to depending on what the issue is. They address wanting to stay informed on how students are doing and improve their wellbeing, but still students continue to struggle and do not always see visible change. Tackling this problem as a whole would be a very time consuming and challenging task.

Whilst there is potential for the future, we found a more introductory issue to address would be abstracting it to a potential root of the problem. Working under the understanding that stress in students originates amongst other things from university and the questions one may ask themselves at this point in life, we hope to create a tool that allows students to set themselves apart with this in a healthy way, ideally preventing or postponing the point at which is gets difficult enough to request external help. The key lies in bringing out many small options and being able to quickly modify them, restricting the time and cost each effort takes and hoping to maximise the number of students helped. To do this we will remain in close contact with the three stakeholder groups of 'experts', students and research.
Connecting Universities in the Netherlands
We see potential in forming stronger connections and collaborations between universities in the Netherlands. As part of the 4TU already, Twente has the connection to these other technical universities, however we believe it can be maximised and is not yet used to its fullest. Especially during these unprecedented times in which the nature of education is drastically changing with little preparation time, there is much to learn from how others are tackling the problems they are facing. The details are yet to be ironed out, yet the focus area is known, namely education and networking potential. Opening up streams allowing for communication could help advance courses, learn from others mistakes and feedback and get into contact with those who have a desired expertise.
Fall 2019 Priorities
OUR CHANGE STORY
Centralized Information Platform
The University of Twente does not lack entrepreneurship and innovation spirit but we lack cross-faculty collaboration. We believe that given the opportunity student from different disciplines will work together on projects and ideas. This could be in the form of a Centralized Information Platform (CIP). Our solution is a University Twente forum where a student can ask questions or post relevant information. Other than this, we can also integrate the collaboration platform into the platform where students can find project members or join other projects. 

Bursting the Bubble
The University of Twente is right between the city of Hengelo and the city center of Enschede, but it is not using the potential of these cities. The university has created a kind of bubble for itself by arranging all the daily necessities on the campus itself, therefore students most of the time stay on campus. We want to burst that bubble by creating an (online and printed) platform where cultural activities and facilities within those cities are shown. This will also help internationals integrate with the Dutch culture but also experience a side to the city currently unknown to most students. . 
To ensure that this platform comes alive, information about cultural activities should be collected, relations with local shops, museums and other places should be established, an initial platform should be established with some general information, and do some additional research on what students need to start bursting their own bubble.

Societal Programs
There is a need for more societal-focused programs at the University of Twente. There are two programs that we thought would help the University to evolve its education and awareness. The first program focuses on societal entrepreneurship and the second program focuses on solving real-life issues in countries using technological solutions. 
UIF World
Right now our university has participated for three years in the UIF program and the fellows before us used this opportunity to have a huge positive impact on our landscape through various projects. Some projects validated little but important changes and others had an enormous outreach. Although fellows put a lot of effort into these different projects, the UIF program is not commonly known under students. We believe that if we represent the voice of students in the conversation of changing our education, students should at least know about us and be able to connect to us so that they feel seriously represented. Moreover, spreading awareness about the power students have to change their own environment, might inspire them to validate their own change.

Sustainability Programs
The University of Twente has only recently begun setting up a 'Green Office' - a centralized platform to monitor, support and enable sustainability projects. While the collaborative spirit and founding of sustainability as a theme is set up, the Green Office does not provide any specific context for sustainability initiatives.
We will further extend sustainability efforts through collaborative education and a strong regional network, which in the long term should lead to more entrepreneurial opportunities in relation to the topic of sustainability. The focus here is on students who, within their education, want to act on their ideas with support from experts and guidance from industry players.
Potential ways of doing so would include, but is not limited, to online courses and sustainability-themed honors tracks. What if students could opt to participate in these sustainability-themed tracks and funnel their ambitions into real cases? What if student groups could be supported by experts and mentors, to increase the potential for entrepreneurial spin-offs? Students should be armed with the right tools and networks to apply their creativity to sustainability-related projects.
Fall 2018 Priorities
The University of Twente has a highly developed innovation & entrepreneurship ecosystem that offers the students a variety of facilities. Students have an unlimited amount of opportunities to act innovative and entrepreneurial next to their study. However, we discovered during our training that the innovative and entrepreneurial aspect is not completely integrated within the structure of the studies itself. Students have to stick to a fixed time and course schedule and therefore have rarely a chance to select a course themselves that is aimed at their personal interests. Therefore, we aim at making the study structure more flexible for students to offer them more opportunities within their curricular.
Our main goals are:
Provide the students more flexibility within their curricular to get in contact with or to deepen their knowledge about different fields of expertise

Increase the amount of courses available for UT students at the UT as well as at partner universities

Making it possible for all students to learn more about innovation and entrepreneurship within their study

To achieve these goals, we would like to propose the following 3 solutions:
Student teams:
The Univeristy of Twente is a university where entrepeneurship and extra curriculum activities are supported. Because of this, a lot of student teams exist. These teams are working on solar cars, hydrogen cars, super bikes, drones, soccer robots and way more. There is a lot of overlap with many courses and the students learn also way more from different disciplines. It's also a good way to bring theory to practice. We want to enable students to get credits for these activities so that it's more attractive to enjoy this great experience and don't having to worry about the default program.

Online based learning
When courses collide or for any other reason you aren't able to follow the course, online based learning would be a great solution. With lectures, exercises and extra material online, the student is given the option to follow a specific course whenever the time is right. It makes it possible for students to follow courses of other faculties where they don't take each others timetable into account.
Interdisciplinary collaboration between universities and faculties on TEM projects:
TEM education model includes a project for each module at University of Twente. With the project students form a team and do the project throughout the module. However, with the exception of few cases, the project groups are always within the same cohort of the study. Our university want to promote collaboration of different disciplines, yet something as essential as TEM projects are excluded from that ideal in most cases.
What if the 3 institutions (Saxion University of Applied Sciences, University of Twente, and Aki ArtEZ Art Academy) within the city of Enschede agreed on a collaboration? It would give students flexibility on their focus, going more on technical, or art direction. All three institutions are already contributing to Gogbot festival (without joint effort). A collaboration of this case can be a benchmark on to see if these institutions can work together.
Spring 2018 Priorities
The University of Twente has an incredible amount of I&E resources available and a rich I&E ecosystem, but we quickly found a bottleneck: Students either don't know that they exist or the I&E components of the ecosystem are not interconnected enough. We want to find ways to get people, ideas and I&E champions to get connected–across study programs, organizations and projects. We want to get more people to interact with the facilities on campus and get a stronger flow of ideas going. In addition, we want to enable university facilities/blocks/divisions (study programs, international office, student services, scholarship office etc.) to view themselves as holistic services (and not silos), and design themselves using insights from user-centered service design.
So, our strategic priorities lie along the lines of:
Improving the interconnectivity of and awareness about the I&E ecosystem of the University of Twente.
Improving I&E integration with the study programs of non-business majors.
Empowering various relevant university divisions to design themselves from a systemic perspective that removes silos and creates holistic experiences for their users. 
Prototypes of quick wins complementing our strategic priorities
A one-stop solution for curated, syncable calendars of UTwente 
Problems
The sheer number of events at the University of Twente.

The diverse, widespread platforms, social media and website pages for publishing those events.

The lack of any option for real-time synchronization between student calendars and calendars of event organizers.

The above points leading to a lack of awareness of events and opportunities at the UT, and also a negative impact on the interconnectedness of the I&E ecosystem of the university.  
Solution
Creating a single, organized website of curated calendars that can be synced with existing infrastructure of google calendars that students are already familiar with and use. The websites would be categorized based on organizers (DesignLab, Novel-T, Library, Company Fairs, Week of Inspiration etc.) and on various event categories (entrepreneurial events, social events, cultural events etc.). Interested event organizers can send their subscribable google calendars to be added to the website's calendar collection.
Idea Tinder
The need
As the University of Twente highly values entrepreneurship and innovation, ideation is no problem
for the UT's students. Students come up with new ideas throughout their studies, extracurricular
activities on campus or in their free time. All the facilities allow a great possibility of realising the
ideas. However, an idea only the creator is enthusiastic about, will not reach many people.
Therefore, feedback is essential not only throughout the process of the idea development but also
in the early stages. The students need a platform where they can easily share their ideas and get
feedback on them. It offers the ideator the valuable feedback they need of potential customers.
The value
Ideators get early on feedback on their ideas → allows them to assess potential of idea
Gives overview of what ideas are developing around I&E network of University of Twente
Ideas can be ranked according to popularity → quick overview of most popular ideas
By sharing ideas people can get in touch with new fresh ideas they like → build teams
Interactive map of campus facilities
On the campus of the University of Twente there are a lot of organizations, companies, and facilities. Using an interactive map of the campus, we would like to create a clear overview of all possibilities on campus. The map should be well integrated so all information students need is provided in one tool. The University of Twente has recently released a campus app where you can find a map of the campus. 
The idea of this prototype is to extend the information with companies and services on campus. Furthermore, it should be possible to find contact details in the map.
Student of the week
To allow students to connect on a more personal level and get people from different friend groups talking, we'd like to introduce a student of the week programme. We'll start testing it within study associations. The student of the week will give a student a platform to talk about their ideas, hobbies or projects he's currently working on. This will be in the form of an interview, which is published online and printed in the room of the study association. Hopefully we can get a committee set up that likes to work on these stories. It will lower the bar for conversation, get ideas flowing and creates a story behind the unfamiliair faces you see walking in the hallway. It creates a more personal atmosphere on campus.
Fall 2017 Priorities
University of Twente has an exceptionally excellent innovation & entrepreneurship ecosystem. The previous cohort has recognized a lack of awareness of all available opportunities. We still see this as the main point of improvement, and therefore strive to increase awareness, following our predecessors. University of Twente is ambitious. It wants to be a "European Innovation Hub". An internationally oriented university. Therefore our main focus is working towards a better Integration of internationals at the University of Twente. Our goal is to make the UT a more welcome and comfortable place for them. 
The main goals we try to reach are:

En

hance the collaboration between Dutch and international students, bring them together and create an welcoming and comfortable atmosphere for them.

Increase the rate of international students in extracurricular activities

Raise awareness to about the wide variety of available entrepreneurial and innovative opportunities 
Prototypes for better integration of internationals
We would like to propose 4 projects to contribute to these goals:
Buddy Programme
The buddy programme is introduced to close the gap between culture and study associations that are existing on campus. At the moment, those associations are not cooperating. In order to change this and create a connection between the international and Dutch students in those associations, the buddy programme is introduced. Here, the associations are meant to unite their forces to organize an event together where students come together, meet, connect and share insights.
Once a year, one study and one culture association are going to be picked randomly. Those are meant to work together towards a workshop/ event/ meetup/ drinks. Thereby, they are free to cooperate with the University's culture department which can support the event with resources.
At the day of the event, the students have the opportunity to connect and meet up. This will get the associations and their members together and therefore reach out to more students uniting internationals and Dutch students.
Add-on to Campus App
The Campus app is a newly released app about the University of Twente. It has many features, such as viewing your timetable, exploring the campus and much more. However, it also has many opportunities. The University of Twente is a very innovative and entrepreneurial university. However, these opportunities are often invisible for many students. This app could make a difference in the visibility of opportunities at the University of Twente.
The idea of this prototype is to add innovative and entrepreneurial opportunities in the 'explore' section of the UT Campus app. At the moment there are only options such as Parking, Food & Drinks, Housing, Research, and Education. We want to add the 'Innovation' and 'Entrepreneurial' sections under Explore. So that students can see what they are and where they are. Students can also see events that are hosted by Innovative and Entrepreneurial organizations and add those to their interests.
DesignLab and Studium Generale
When looking at the engagement of students and possibilities to improve that, we looked at two major event hosting organizations on campus. DeisngLab is the makerspace at the University of Twente. Aside from that, it also hosts many events. Studium Generale is located almost at the opposite end of the university, and mostly organizes lectures, sometimes in cooperation with other study associations.
If you could combine these two organizations to organize a free-food event together, you would combine audiences and grab students attention with free food. This would cause students to come to these events, in which you can raise awareness of the DesignLab for example, and thus stimulate engagement.
Phased Studying for Entrepreneurs
Provide students the possibility to work as an entrepreneur alongside their studies by allowing them to spread their study load over a longer period of time. Currently, this is only possible for students practicing top-level sports or top-level arts. By making this available for entrepreneurs as well we hope to stimulate those students to keep studying while growing their company, which fits well into the slogan of the university "The Entrepreneurial University".
Spring 2017 Priorities
Project Pitch Video Spring 2017
The collaboration between the university as an organization and the university as a research facility is at the moment not as good as it could be. Many resources such as the knowledge and skills of students are not considered. The university is rather seeking help for the realizations of inside projects from outside companies and is therefore not using the talent that is right in front of them.
The first priority of the spring 2017 fellows is therefore to enhance the collaboration between different UT organizations and bring them into contact with the students.
The main goals we try to reach are:
Awareness about all the possibilities the University holds for its students, researchers and staff, especially in areas of self-development, where students take control of their skillset development.
Collaboration between staff, students and research in terms of resources as well as in term of skills and knowledge.
Create an atmosphere where it feels natural for university to have many on-site projects run by students. A university where facilities and events are run by students can take real pride in their entrepreunerial students.
Steps improve collaboration and communication within UT organizations, students, researchers and staff members
In order to create an atmosphere of greater collaboration between the different members of the University we would like to propose different projects.
Add paragraph to Newsletter about board decisions and use platform such as Loomio so that students can add their opinions and suggestions.
Week of Possibilities
Our first priority in order to face the problem of collaboration we encountered during our analysis of the campus is to set up a week of possibilities to show all different parties of the university what possibilities in terms of collaboration they have. The idea is to introduce all different organizations of the university and what this organization can provide in terms of resources and knowledge or skills. It is all about increasing the awareness of all members of the university about what different facilities and organizations the university has to offer.
Student Pool
Our second priority will be to set up a pool of students, where students can indicate what kind of skills and education they have. By signing up for that student pool they agree to be approachable for university intern project that otherwise would have been given to companies. The basic idea is to use the talent of students and give them real world problems on which they can work. Students can make valuable work experiences and the university can save money by first asking students to look for a solution. Students will be paid for working on the project. In order to avoid the problem of unreliability of students fixed deadlines will be discussed and the university can decide at every step to outsource the project when they have the feeling that the students are not able to finish the project correctly or on time.
News of UT board
Our final priority would be to focus on the lack of communication and collaboration between the board of the university and the students and staff. We would like to have discussion with the UT news and the board about possibly adding a paragraph on the board's decisions to the end of the monthly student newsletter. We would then like to set up a page on a platform such as loomio, for us to reiterate what that paragraph states and allows students to provide their opinions and suggestions. This format of a pool could enable the board to obtain a more all-encompassing view of what the student body thinks.
Spring 2016 Priorities
Project Pitch Video Spring 2016

The initial exposure of young students towards the entrepreneurial mindset and environment is not particularly well developed as compared to the other aspects in the Twente area.
This finding was discussed and reaffirmed by the other parties present during our first stakeholder meeting.
Based on this experience the discussion quickly zoomed in on the aspect of personal development that promotes a more experimental, hands-on, entrepreneurial and proactive mindset.
Essentially asking the question of how do we get students to…
  * think about why they are here!
  * develop a personal identity.
  * set their own personal goals.
  * select their assignments and work on these goals.
  * develop their own moral compass.
  * try something new more often.
  * stimulate their own curiosity.
…and develop these ideas early enough so they can pick courses in an intentional and goal oriented way.
The new education system introduced in 2013 the Twente Education Model. Already tried to address these aspects. However, due to the inherent inertia of tutors and tutees, these ideas still need more time to come full fruition. In that way, additional support to could support these concepts.
The team realized that while there are many facilities available for personal self-development, start-up funding and extracurricular content like the Honours Program many students don't know about them and even worse do not care to know about them.
It seemed like an imperative focus for this UIF-Team to stimulate the personal development of young students so that the available resources are used more effectively.
Furthermore, it is necessary to have a positive and inclusive environment available on campus. The DesignLab as it stands today fulfills this role and will likely be a fitting and great place from which the UIF program should operate.
The aspects above can be summarized by 4 simple goals.
            1. Keep spreading the ideas and find mentors that can help with that.
            2. A need for self-development!
            3. Entrepreneurship needs to be valued by staff and students alike.
            4. The necessity of an inclusive environment for all the points above.
Mid-term and long-term goals
The University Innovation fellows present in Twente needs to be established. (Mid 2017) While there are many students run organizations none of them work in this context. Therefore, it is very important that the presence of the UIF committee and students are consistent and well established across the various parties across campus.
The first project associated with this is to hold launch event(s) and brainstorm sessions with various parties, in order to get our name out there.
Subsequent to this initial goal the UIF-Twente team needs to become a well-trusted institution on campus. Essentially, requiring the development of a UIF-Twente brand. This aspect is very important to assure the future effectiveness of this project. It is very difficult to determine a fixed milestone for this project, however, within one and a half years (early 2018) UIF should be a well-established name.
Subsequent steps to establish a students self-development as the focus of the UIF program
In the first brainstorm session, the necessity for support for early's students self-development was established.
Establishing a space a center and sanctuary for self-development. 
One approach towards stimulating self-development is offering students feedback and a safe place within which to receive this feedback. The DesignLab at this university could fulfill this function admirably. The goal is to establish this space connected to an easy and repetitive schedule with the ideas of self-driven learning as well as an ethical and moral understanding of once impact. No later than February 2017 should relate events start taking place in the DesignLab. This should allow students to get in touch with the program by the end of the academic year(July 2017).
Related Links
University Website
Wiki pages
University of Twente of Twente Student Priorities
University Innovation Fellows
Fall 2021
Fall 2020
Fall 2019
Fall 2018
Spring 2018
Fall 2017
Spring 2017
Fall 2016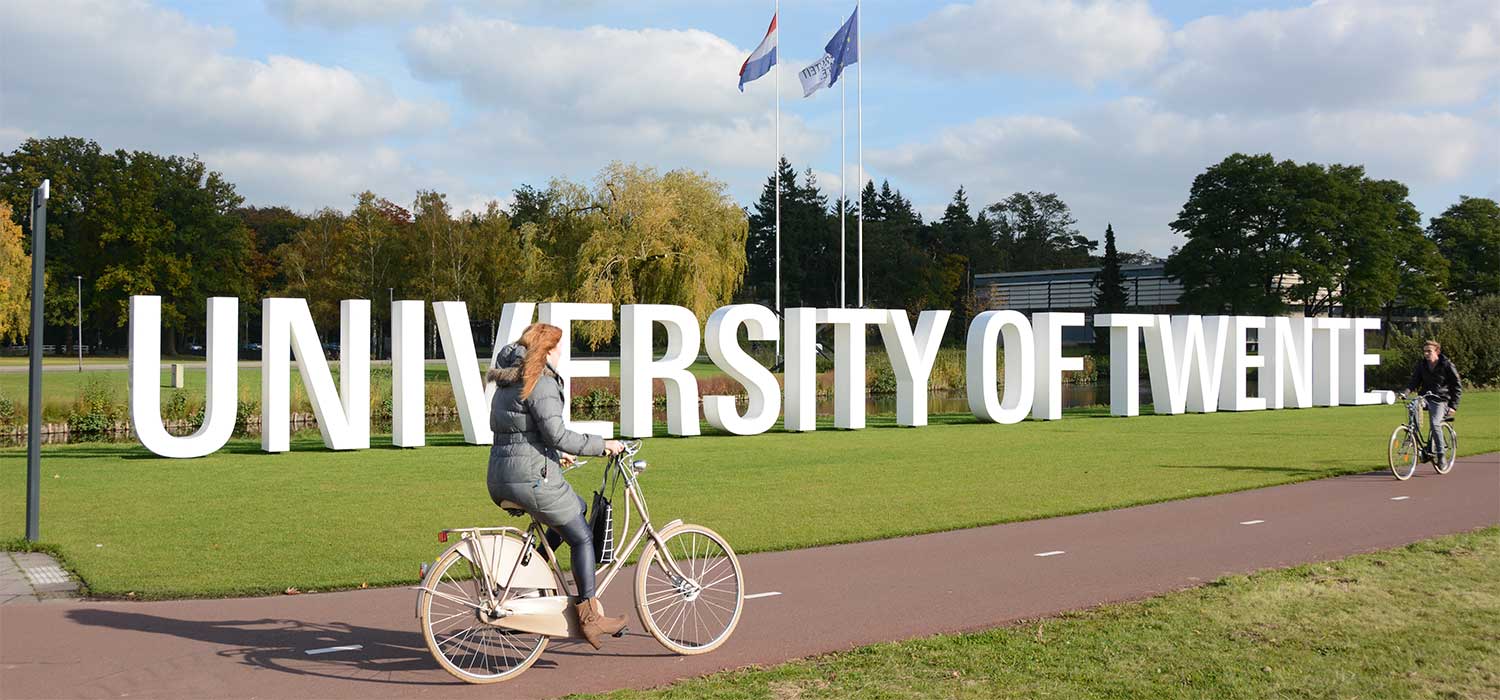 </div>
---
---