School:Union College
Jump to navigation
Jump to search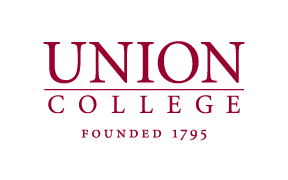 Overview                                                                      
Innovation and creativity in all places should primarily be driven by the educators. Union College, according to all statistics and personal experiences, is a wonderfully balanced educational institution. With leading undergraduate engineering program embedded in a liberal arts college setting, Union should be the prime leader in innovation. This is the one thing that Union engineering students always unanimously agree upon. If there is any communication across disciplines it should be happening on this almost unique campus.
Union College admits, educates, and inspires nearly 330 engineering students annually, while the general campus population totals in approximately 2,200 undergraduate students scattered across disciplines. With small class sizes, and 96% of faculty that holds PhD degrees, Union College fosters an educational environment that supports and deeply cares about each individual. 
With the ease of access to every discipline available at Union, students can easily branch out of their area of study. This, seemingly common liberal arts college trait proves to be highly significant in educating future engineers, and Union graduates are frequently praised for their distinguished communication skills, excellent team work, and leadership abilities. One of Union's main goals is to educate well-rounded individuals who are likely to succeed in any area they choose after graduation. Union College fosters and encourages creativity and innovation, leadership and academic research. The campus is a wonderful environment that has simply not worded its efforts as "Innovation and Entrepreneurship".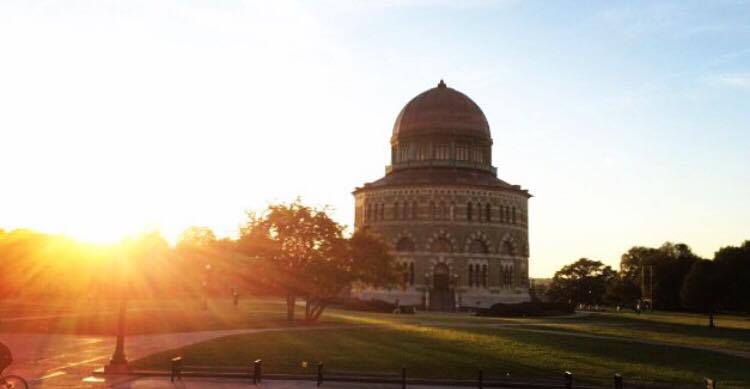 University Innovation Fellows Fall 2019
Student Innovation and Entrepreneurship
Here at UnionCollegetherearea myriad of events that connect students with faculty. Every department holds weekly speaker series, dinner and discussion events happen frequently, and every student can easily obtain some form of leadership position if so desired. With a lot of campus events being student-run, Union students are able to acquire excellent advertising, planning, and event facilitating skills during their four years here. Students organizations and clubs, such as TEDxUnionCollegeandUCEO ( Union's club for entrepreneurship) provide students with the opportunity to engage in entrepreneurial projects and enable them to connect with other entrepreneurs at Union and outside of Union's community. Despite a vibrant social atmosphere, Union sometimes feels overwhelmingly educational even outside of the classroom. This has been altered in recent years, however, with the introduction of the Minerva program which aims to bridge the gap between the social and academic sides of campus. 
Post graduation, 35% of students pursue a path of continuing their education. It is highly common, as well, for Union engineers to continue their education in business rather than engineering, because their interdisciplinary skills learned here has allowed them to become leaders within their fields.
For those students interested in technological advancement, Union is the place to be. With only undergraduate students on campus, the professors are committed to providing research opportunities to all. What makes Union unique is that these research opportunities across all disciplines and frequently students take on faculty research projects their first or second year, committing to a practicum or summer research.
Students interested in entrepreneurship always find their niche. Although there is no specific entrepreneurialism program, we offer many courses inspiring the entrepreneurial mindset. One to note is our Entrepreneurship Seminarwhich pairs together science minded students with liberal arts minded students to createtheir own companies and eventually compete in a pitch competition.  
Faculty Innovation and Entrepreneurship
The faculty at Union College strives to change and bring change to the ever-evolving world. Many professors conduct cutting edge research, collaborate with each other, and involve students in their efforts. In particular, Union Aerogel Lab provides a great example of innovative and interdisciplinary collaboration between faculty and student researchers.
Professor Fried has organized some wonderful international opportunities, such as the Minerva Fellowship (recent graduates' year-long placement in a developing community). One such opportunity is available at a small manufacturing business in India. Professor Harold Fried has also initiated entrepreneurshipexchange program to Cambodia. His efforts on campus are a true inspiration. 
Professor Bucinell in Mechanical Engineering department is one of the most passionate innovators. He consistently emphasizes importance on entrepreneurship and innovation in all of his engineering classes. He is one of the best connected faculty members when it comes to local businesses and industry.
The University Technology Transfer Function
Although Union does not have a designated Technology Transfer Office (TTO) there are many methods in which students, faculty, alumni, investors, and industry professionals can foster meaningful relationships and remain connected.
Union College makes its students a priority, which means the vast majority of faculty gives their best effort to teaching and working closely with undergraduate students on research projects. In engineering, the communication with industry is the greatest. Professors are well connected and often know of industrial opportunities by engaging in consulting work in the region. 
One well-known case of technology transfer comes through an invention by Professor Frank Wicks. For the longest time held a patent for his electricity-producing furnace. He used thermodynamics and heat transfer theories to develop a furnace design that would produce electricity while it operates, which, in turn, allowed for a cost decrease and an advancement in the effort to create environmentally friendly technologies.
The undergraduate research opportunities at Union are widely available, and often provide not only excellent academic experiences but teach students valuable skills for their future careers as well. There are options for research in basically any field of study you can think of and if there is not already work being done in that field then you can create it on your own. Essentially, conducting research at Union can open as many doors in your life as you let it.
University-Industry Collaboration
Union College is located in a region full of industrial opportunities. Moreover, Union's close alumni network has consistently offered current students a wide opportunities for internships and mentorship program. For example, Union College collaborate with GE to create a mentorship program called IMPACT with the aim to provide industrial mentors for students on campus. Union has also partnered with Urban Co-Works , which is a co-working space and a hub for entrepreneurship and innovation. Union students can use the space at Urban Co-Works and attend events hosted there.While there is a valuable collaboration between academic departments and local industrial businesses, it is important to note that the majority of students identifies their possibilities and opportunities through Becker Career Center on campus.
Due to a high demand for engineers, Union College strives to prepare its engineering students for the industrial setting to the best of its ability. Combined with the excellent research opportunities available on campus, Union engineers are prepared for every possible environment through a series of student research projects, presentations, and collaborative opportunities. 
With ASME speaking competitions, GE Prize Day Awards, and IBM internships offered, it is clear that Union maintains a highly successful long-term relationship with local industries.
Regional and Local Economic Development Efforts
Union College and its partners service the community in many ways. General Electric has a large presence in the Schenectady area, and Union has developed a strong relationship with this company over the years. Current professors, as well as, over one hundred alumni have been employed at GE at some point in their careers. GE routinely gives back to nearby towns and the region. Union has also developed a relationship with Wise Labs, who is working to drive local innovation and entrepreneurship in the area. Further, the Kenney Community Center at Union gives students numerous opportunities to contribute to the surrounding community. 
The Landscape Canvas
Related Links
Union College
Union College Strategic Priorities
University Innovation Fellows Fall 2019: 
University Innovation Fellows Spring 2019: 
University Innovation Fellows Spring 2018: 
University Innovation Fellows Spring 2017:
University Innovation Fellows Spring 2016:
Spring 2015:
Spring 2014:
---
---