School:Morgan State University
Jump to navigation
Jump to search

Founded in 1867, Morgan State University is a Carnegie classified high research (R2) Institution offering more than 70 academic programs leading to bachelor's degrees as well as programs at the masters and doctoral levels. As Maryland's Preeminent Public Urban Research University, Morgan serves a multi-ethnic and multi-racial student body and seeks to ensure that the doors of higher education are opened as wide as possible to as many as possible.
Promoting Student Innovation and Entrepreneurship
The Future of Innovation and Entrepreneurship at Morgan State University-Interview with Dr. Singh By Adrien Feudjio
Student Research Opportunities
Campus Overview
Morgan At A Glance*
Morgan State University, is a coeducational institution located in a residential area of northeast Baltimore, Maryland. The campus covers an area of more than 143 acres. The University offers a comprehensive range of academic programs at the both undergraduate and graduate levels. Morgan is also a founding member of the Mid-Eastern Athletic Conference (MEAC). Morgan State University is an equal opportunity affirmative action institution of higher education. See the Nondiscrimination Policy. By action of the Maryland Legislature, the University has been designated as Maryland's Public Urban University, with the responsibility of addressing the needs of residents, schools, and organizations within the Baltimore Metropolitan Area. Morgan State University is located in a residential area of northeast Baltimore City. It is easily accessible from downtown, the Baltimore beltway, and Interstate 95. Each year, the school enrolls an average of 7,700 students in programs from the baccalaureate level through to doctorate.

1. Promoting student innovation and entrepreneurship: At Morgan State, our leadership circle has dug deep and found that students have aspirations and dreams of starting their own  businesses. The Morgan State Landscape Canvas provides sufficient amount of programs and seminars to get students on campus aware of entrepreneurship and innovative thinking. The issue on campus is students don't feel empowered enough to voice their opinions. There's a lack of interdisciplinary spaces that let students from different backgrounds come together and collaborate ideas and projects. The labs and facilities in our school although mostly open to all, only a few students know about the resources. Morgan State is an HBCU, a school with strong culture and traditions. The students here have different ways of learning and progressing within the academic curriculum. We need to develop an effective approach to get students involved and gear them towards an innovative mindset. There have been recent updates to the courses offered that focus on starting and growing a business, even offering students the incentive of potentially receiving money to go towards their venture. During it's initial offering there was a high response, indicating that students are very interested in the opportunity to apply the knowledge they are receiving.

2. Encouraging faculty innovation and entrepreneurship: The faculty at Morgan are interested and willing to  help promote innovation and entrepreneurship into the Morgan ecosystem. The President, Dr. David Wilson, has voiced his support on the I&E movement; "I am truly excited with the innovation culture that is engulfing the campus and want to do everything I can to support and encourage it". Encouraged faculty will subsequently strengthen the innovation and entrepreneurship mindset in the teachers' students. The vision will be shared and students will start to understand what it's all about. Dr. Archibald, from the Social Work Department, has stated that this movement is very important to him, and has some ideas on how to speed up this movement. Keeping in mind that Morgan State is an overall commuter school, we should make resources accessible for all students with hours that are convenient for all. Most of the commuter students have heavy schedules and are balancing full-time work schedules while having part-time or full-time course loads. The faculty will be a big part of this movement, because they can help articulate and help voice important student issues.

3. Actively supporting the university technology transfer function: The Office of Technology Transfer here at Morgan State University is a key tool that supports all entrepreneurs and innovators that have copyright needs or patents. They support all faculty and students that partake in research within the labs and facilities. They focus on intellectual property issues that may be concerning an individual. The purpose of The Office of Technology Transfer is to serve as a fully integrated center, structured to manage Morgan State's intellectual property, fulfill the university's federal obligations, interact with industry to commercialize university intellectual property, foster economic development, and ultimately increase Morgan State's resources to support its strategic goals. This office needs to operate at its highest level at all times. The students and researchers need to know all the rules and regulations to take their creations and discoveries to the industry smoothly and properly, and with the help of the Office of Technology Transfer, Morgan State can accomplish that. The office also collaborates with other I&E centered programs across the state to provide the Morgan students with entrepreneurship and innovation trainings that will enable them successfully leverage on their innovations.

4. Facilitating University-Industry Collaboration: The step from gathering your findings within a campus and getting it fine tuned to present to the industry is not an easy task, and requires the right tools and mentoring for a successful launch in the industry world. Morgan provides a few options to students who need help making the transition into the industry. The Center for Entrepreneurship and Strategy focuses on supporting  start-up entrepreneurs in getting the right advice and helping with longevity and success. There are various stakeholders that are big believers in inclusive entrepreneurship and are committed towards finding resources for young entrepreneurs and training. The Earl G. Graves Business Building, host a variety of academic programs and research centers that promote entrepreneurship learning through industry collaborations. One of such collaborations is the Morgan and Bristol Myers Squibb partnership that is committed to increase diversity, equity and inclusion in the pharmaceutical industry. Additionally, the recently established Innovation and entrepreneurship center (Bears Innovate) serves as a regional center of excellence that aims to address disparities in business ownership rates and entrepreneurial success among people of color. The center is part of the Howard-PNC entrepreneurship network, being funded by the PNC foundation via a sub-award agreement with Howard University.

5. Engaging with regional and local economic development efforts: The mission of the Patuxent Environmental & Aquatic Research Laboratory  (PEARL) is to provide society with the knowledge to solve its environmental challenges through research, education and economic development. This is the biggest partnership Morgan (since 2004) has that focuses on bettering the community by research and findings based on the community needs. It is located near the Patuxent River in Saint Leonard, Maryland. The laboratory capabilities include Benthic, Pelagic & Nearshore Monitoring, Water Quality Monitoring, Power Plant & Industrial Compliance, Hyperspectral Remote Sensing, GIS in Coastal Waters, Quantitative Analysis & Modeling, Natural Resource Economics, and Population and Community Ecology. We need to ensure the lab is being utilized at its fullest potential and if there is needs for improvement, we need to gather funds from sponsors to help the community grow. In addition, the Entrepreneurial Development and Assistance Center offers a wide range of resources for students and the community. They offers specific training and resources for women and veteran entrepreneurs such as knowledge development in securing government contracts. They also offer free entrepreneurship training for previously incarcerated citizens, offering them a foot in the door to self-employment.
*Adapted from http://www.morgan.edu/about/at_a_glance.html
The above link directs you to Leadership Circle's Strategic Priorities. 
Leadership Circle Change Stories
Spring 2018 Cohort [Project Pitch]
Spring 2017 Cohort [Project Pitch]
Morgan State University Landscape Canvas
Leadership Circle Landscape Canvas Fall 2023
Leadership Circle Landscape Canvas Fall 2018
Leadership Circle Landscape Canvas Spring 2018
Leadership Circle Landscape Canvas Spring 2017  
Leadership Circle 1 Landscape Canvas Fall 2016
Leadership Circle 3 Landscape Canvas Fall 2016
Leadership Circle Landscape Canvas Fall 2015
The University Technology Transfer Function
Office of Technology and Transfer
The OTTR assists faculty and staff members, administrators, and students with intellectual property issues resulting from their reearch discoveries, and other scholarly and creative activities. It exists to foster the creation of innovative technologies and to manage those technologies and other intellectual property for the benefit of the university and the public. The OTTR provides assistance on such issues as patent applications, registering trademarks and copyrights.
University-Industry Collaboration
Goddard Earth Sciences Technology and Research (GESTAR)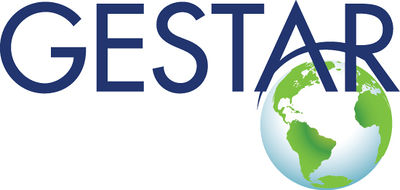 A multidisciplinary team of Morgan State University scientists, under the leadership of Dr. Joseph A. Whittaker, successfully won a joint cooperative agreement from the Earth Sciences Division of NASA Goddard Space Flight Center (GSFC) worth nearly $96M, the largest federal contract in the institution's history. Through funding, the MSU component of the GESTAR Program began in May 2011. This program brings more than 40 established and internationally recognized scientists to MSU and creates broad research and internship opportunities in earth and atmospheric sciences for students. 
Extreme Science Internship
The Hopkins Extreme Materials Institute (HEMI) at Johns Hopkins University and Morgan State University announce a collaborative educational program called the Extreme Science Internship Program. This program is designed to provide a bridge between Morgan State science and engineering undergraduates and Johns Hopkins University, as well as fourteen other major research institutions and a large group of technology companies. HEMI addresses the fundamental issues associated with materials under extreme conditions, such as those developed during impact events. Our specific aim is to improve the human condition by providing government, industry and national institutions with science-based tools for designing materials for extreme environments. An endeavor as ambitious as this requires a collaborative effort across the nation's top research institutes.
Regional and Local Economic Development Efforts
Patuxent Environmental & Aquatic Research Laboratory (PEARL)
Research conducted at the PEARL facility located near the Patuxent River is designed to increase the understanding of coastal ecosystems so that they may be properly managed and protected. Much of the work is focused on the Chesapeake Bay and its tributaries, such as the Patuxent River.
New Business School Building
Morgan State University recently opened the Earl G. Graves School of Business and Management Business Center in 2015. The building contains hotel rooms, large kitchens for hospitality majors, Bloomberg terminal, and more. This building so far has brought new life to the Morgan State campus by expanding as well as modernizing the campus allowing the campus to be brought into a new light and gaining outsider attention. In under a year there have been multiple businesses that have hosted major events in the beautiful building. 
A National Treasure
Morgan State University was designated a National Treasure by the National Trust for Historic Preservation in 2016. This makes Morgan State University the only HBCU and first institution to achieve this designation. 
Related Links 
Morgan State University Student Priorities

Fall 2023 Fellows:

Fall 2022 Fellows:
Fall 2018 Fellows:
Spring 2018 Fellows:
Spring 2017 Fellows:
Rashae Hilson
Fall 2016 Fellows:
Leadership Circle 1:
Ashley Gray
Jordan Joines
Sheena Williams 
Leadership Circle 2:
Leadership Circle 3: 
Leadership Circle 4:
Leadership Circle 5:
Spring 2016 Fellows:
Fall 2015 Fellows:
Fall 2014 Fellow:
Fall 2013 Fellow:
---
---