School:Bucknell University
Jump to navigation
Jump to search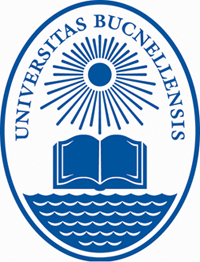 Bucknell University is a private liberal arts institution that was founded in 1846. With the College of Arts and Sciences, the College of Engineering and the Freeman College of Management, Bucknell has always been aiming to educate well-rounded college graduates with an interdisciplinary mindset.
Introduction
Bucknell University has never lacked entrepreneurial pursuits. Over the years, Bucknellians have gone on to found Lending Tree, StellaService, Home Depot, Kiva.org, Quidsi, The Pit, Y-Combinator, Integra Life Sciences, and countless other successful ventures. In the latest Higher Education Research Institute (HERI) survey, 35% of incoming Bucknell students indicated that "Becoming successful in a business of my own" was essential or very important to them. At Bucknell, there are many actions have been taken to create a better entrepreneurial ecosystem with the belief that this is something students want. As a result of Bucknell President John Bravman's extensive support for the entrepreneurial ecosystem on-campus, many previously uncoordinated efforts have been synthesized in a much more effective way. This article details the entrepreneurship programs available for both students and faculty as well as the resources allocated towards these entrepreneurial endeavors.
Innovation and Entrepreneurship
Student
Curricular Activities
Design Thinking Leadership Pre-Orientation Program is a pre-orientation program for first years that fosters interpersonal collaboration, partnering with local businesses, and teaches design thinking before the start of their college years. The program has partnered with businesses that are in the design, architecture, technology, and education industries. The program hosts 25 first years, who are selected from a pool of applicants. Additionally, the program is fully funded by the school, the only pre-orientation program at Bucknell that has this feature.
Markets, Innovation, & Design (MIDE) Program The largest of the School of Management's four new academic majors is a dedicated track designed to prepare students for a wide range of careers related to the creation and marketing of innovative products and services. The program's design includes a series of courses focused on how to identify consumer needs, how to realize innovative ideas and analyze their market potential, and how to bring products and services to market through existing marketing organizations or through new ventures. The MIDE program includes a dedicated course in entrepreneurship, MIDE 303.
Management 101 Bucknell's collaborative, experiential organization and management project course teaches about how, when, and why people work together to accomplish tasks. In the course, students create and manage companies. These companies are not "simulations" or "games." They operate with a budget of $3,000-5,000 in order to deliver real services to clients and develop and sell real products to customers. Currently, one in every four Bucknell graduates takes MGMT 101, and over the past thirty years, literally thousands of Bucknellians have started their careers in this one course. For aspiring entrepreneurs, MGMT 101 already comprises one possible gateway to gain skills and take a first step toward engaging with the entrepreneurship ecosystem.
CHEG 475/MIDE 375/UNIV 375: Should We Start This Company? Professor Erin Jablonski (Chemical Engineering) offers a cross-listed course on entrepreneurship. This is a project-centered course in entrepreneurship, generating new business ideas, and product or service design and development through business planning that was first offered in the fall of 2012.
K-WIDE (KEEN Winter Interdisciplinary Design Experience) This program draws the most dedicated engineers back to campus each winter break to embark on a ten-day journey immersed in the creative design process.  They begin by defining a problem statement and develop a solution all the way through the prototyping stage.  These students must work collaboratively on a team and exercise oral presentation skills.
Arts Leadership Minor This minor offers an opportunity to acquire entrepreneurial acumen in the field of arts management. Students interested in working within the arts will acquire practical tools by which to become arts professionals — to manage, market, and promote individual businesses, community arts organizations, and not-for-profit arts endeavors in the visual, performing, media, and/or literary arts. The minor bridges the gap between the disciplinary depth of each arts-based major with a pragmatic skill set that can facilitate entry into various entrepreneurial endeavors in the arts. The core anchor course in arts entrepreneurship is currently being offered as ENGL 290: Arts Entrepreneurship.
Institute for Leadership in Technology and Management - As a highly selective 8 week summer program, ILTM brings together 24 highly motivatived students from all three schools/colleges to particpate in a interdiscinplinary learning experiences. Speakers and alumni are brought to campus to share their own expertise and advice with the students all while they are involved in a consulting project for a real company. Past companies that have participated include General Electric, Deloitte, Comcast and the Save the Children as well as numerous other companies including start-ups. 
Student Affairs / Co-Curricular
Bucknell Student Government is a cohort of elected student representatives that plans campus-wide community events and allocates funds for clubs.
Engineering Advisory Board is a board of students across a variety of disciplines from the College of Engineering, who plan large-scale events for the college. One event hosted by them annually is the Homecoming Alumni event.
Management Advisory Board is a board of students across a variety of disciplines from the College of Engineering, who plan events for the college.
Residential Colleges The Residential Colleges provide a living and learning community experience to first-year students at Bucknell. Currently there are nine different themes. The current "Society and Technology" themed Residential College and recently approved "Discovery College" render themselves well to being incorporated into Bucknell's entrepreneurship ecosystem.
Affinity Housing Program The AHP provides a unique living and learning experience that enables a group of students to live together while exploring a common area of interest. Student groups ranging from a cadre of like-minded individuals to members of the same student organization apply to live together in one of Bucknell University's Small Houses or residence halls. Two Affinity Housing Programs were approved for the year 2013 – 2014 that should be considered part of Bucknell's emerging Ecology of Entrepreneurship. These are the "Technology for a Sustainable Environment" and "Entrepreneurship and Innovation" programs.
Entrepreneurial Club The Entrepreneurial Club is recognized by the Bucknell Student Government and falls under the umbrella of Campus Activities and Programs. The group articulates a mission to "promote an entrepreneurial mindset on Bucknell's campus through interaction with other similarly minded organizations and through providing opportunities for students to collaborate with one another over the topic." The Club's activities include bringing entrepreneurs to campus to speak to students.
Bucknell Business Leaders Bucknell Business Leaders is an ambitious student run organization that provides students with real-life business experiences. Every semester, Bucknell Business Leaders will brainstorm, research, design, order, and sell at least one product that hopefully a wide range of Bucknellians will love. Participation in this organization will give students a glimpse of many aspects of a real business: product research and design, finance, marketing, advertising, sales, and teamwork. Students who participate in this campus organization, management and non-management majors, will not only learn a great deal about business but have lots of fun.
Bucknell Business Pitch Competition The Business Pitch Competition was launched in 2012 to inspire and engage aspiring student entrepreneurs. Student entrepreneurs create and deliver a professional and engaging business pitch presenting an innovative and marketable business concept. The inaugural event engaged over fifty students on 18 venture teams, attracted $10,000 in alumni giving towards prizes and promotions, featured nine faculty and staff members as preliminary round judges, and engaged six distinguished alumni as judges and mentors for the final round of competitors. Winners were awarded monetary prizes and offers of informal mentorship from the alumni judges. The first prize winner also received a one year residency in Bucknell's Entrepreneurs Incubator.
Venture Plan Competition A competition offered for undergraduate students to promote entrepreneurship and new ventures. The competition was started in 2009 at Bucknell University and has awarded more than $17,000 to students creating new ventures. Students participating in the competition are responsible for creating a full written Venture Plan and have an opportunity to present it to a panel of seasoned judges that come from a variety of backgrounds including start-ups, business strategy, and venture capital. Venture Plan Competition offers students a complementary and expanded experience to the pitch competition and pits Bucknell students against students from Keystone Innovation Zone (KIZ) partner institutions Bloomsburg and Susquehanna Universities. This competition is currently organized by the Greater Susquehanna KIZ.
Bucknell Innovates CompetitionA competition offered to undergraduate students to encourage innovation and design.  The competition is in the form of a 24 hour "Hackathon" and gives students 24 hours to brainstorm, build, and hack.  The competition also gives students the opportunity to work with local partners such as Gilson Boards and Playworld Systems.  The competition began in 2015 and will be going into its third straight year in the spring of 2017. 
Bucknell GreenPitch is a new event that allows students to make pitches for changes to Bucknell's operations, that will positively affect the environment and reduce Bucknell's carbon impact. This competition is funded by the Bucknell Green Fund.
Faculty
Bucknell Innovation Group The Bucknell Innovation Group (BIG) is made up of Bucknell professors representing academic disciplines such as, art and art history, comparative humanities, education, engineering, English, management, music, and theater and dance. The principle behind BIG is to "make an impact" through a campus-wide innovation initiative. BIG aims to create an environment that supports those for whom innovation is a primary focus and helps others discover their innovative impulses.
University Technology Transfer Function
The Bucknell SBDC provides free consulting, information, and low-cost educational programs to entrepreneurs and small businesses, including student entrepreneurs and ventures. It offers a business pitch competition for students, internships, and facilitates class projects engaging students with area entrepreneurs and small firms. The SBDC is part of statewide and national networks of centers offering these core services and various specialty programs and received support from DCED, Bucknell, and the Small Business Administration (SBA). Bucknell's SBDC provides Engineering Development Services to assist clients with product development and commercialization.
The Bucknell University Entrepreneurs Incubator provides space for students, faculty, and community members to start their business ventures. Located in downtown Lewisburg on the second floor of the Dewitt Building, the incubator offers affordable office space, bundled office services, and opportunities for consulting and networking to earlystage companies in the Susquehanna Valley Region. Its close proximity to the University and the Small Business Development Center (SBDC) allows entrepreneurs to access these resources conveniently and efficiently. The incubator is situated within the Greater Susquehanna Keystone Innovation Zone (GSKIZ). Qualifying businesses that locate there may be eligible for GSKIZ assistance and benefits, including loans, grants, and tax-credits. The role of the incubator in the ecosystem is still evolving as the space may be used in different ways to support student, community, and alumni facing activities.
Engineering Laboratories
Project Development Lab (PDL) The Project Development Lab is a manufacturing facility located in the ground floor of Dana Engineering building. It is designed to support senior design projects, produce new lab equipment, and support the Small Business Development Center with design and fabrication needs. The lab consist of conventional machine tools (generally directly operation controlled), and non-conventional machining equipment (computer aided design (CAD) and computer aided manufacturing (CAM).
Mooney Innovation Laboratory This laboratory consists primarily of a large project development space, a design studio, and a manufacturing space dedicated principally to welding, grinding and brazing.
Maker Space The newly opened maker space is an upgrade to the Craft Center, a creative space open to all students on Bucknell's campus. The space allows for geniune student creation with a variety of tools like a laser cutter, a 3D printer, a 3D scanner, and hand tools, as supplement to the traditional creative tools and mediums already available in the Craft Center. These include pottery, silk-screening, sewing, and small-scale woodworking.
Maker E This laboratory is a electronics-focused space for students to learn about or engage in programming, 3D printing, modeling, and electronics.
University-Industry Collaboration
Geisinger is a physician-led health care system, dedicated to health care, education, research, and service. Geisinger and Bucknell have partnered on a Healthcare Research Initiative, and Geisinger also provides opportunities for biomedical engineering students to work with surgeons to create cutting-edge medical devices to solve real-world problems.
Life Science Greenhouse of Central Pennsylvania (LSGPA) is a public/private venture whose mission is to commercialize bioscience technologies. The LSGPA can facilitate faculty research commercialization through early-stage investment, targeted business development services, and connections to strategic partners.
Regional and Local Economic Development Efforts
The Bucknell University SBDC is the first in the nation to be hosted by a College of Engineering and provides Engineering Development Services. Not only it utilizes Bucknell's Engineering specialty helped many local small businesses, but also it provides an opportunity for students having real-world consulting experiences.
The Lewisburg Entrepreneurs Incubator, or Startup Lewisburg, is the home for innovators of the local community to discuss resources, strategize on developments, and expand networks for growing projects. As a hub for entrepreneurs, the center provides consulting services, broadband internet service, and aids in the establishment of key connections in the region for aspiring creators.
Landscape Canvas
References
K. Buffinton, D. Foreman, K. Horissian, M. Johnson-Cramer, N. Sharif, S. Stumbris, M. Toole, "Report of the Working Group on Bucknell's Ecosystem for Entrepreneurship", May 6, 2013
Student Priorities & Fellows
Bucknell University Student Priorities
Graduated Fellows
---
---