Fellow:Md Ahsan
Jump to navigation
Jump to search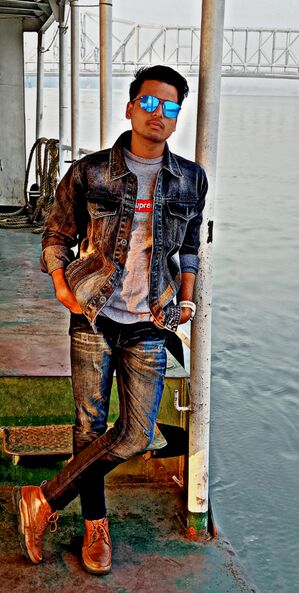 Name

Md Ahsan

School (Cohort)

Aditya College of Engineering (2022 cohort)

Majoring in

Computer Science and Engineering

Country

India

Email
Bio
Md Ahsan is Pursuing Bachelors degree in Aditya College of Engineering under the major Computer Science and Engineering. He is very much interested to adapt new technologies for developing new innovative applications. He has a very good academic track record.
Achievements
He is very much proactive and comes out with innovative concepts.
He successfully coordinated the class as a class representative and proved himself to be a team man. He leads his class students and motivates them so that, all can prosper as a group.
He actively participates in various activities like seminars, workshops conducted by the department and entrepreneurship development cell. He is active member of National Service Scheme and involved in different social service activities like Blood donation, supporting the needy With these he proved himself to be a person who wants to learn new technologies with zeal to implement innovative projects. He is very much keen to play sports.He holds a sports man spirit and had very much interest in sports as he won many rewards and trophies in sports like football,cricket etc. He is a self-less person. He is well accepted to be a team person based on his involvement in organizing different successful events under Entrepreneur Development cell. He strongly believes in the lines that "Conqueror of the mind are the Conqueror of the world"
Social media profiles
instagram ; ahsan4u2u linkedin ; https://www.linkedin.com/in/md-ahsan-33854422b facebook ; https://m.facebook.com/profile.php
Related Links
---
---