Fellow:Janisse
Jump to navigation
Jump to search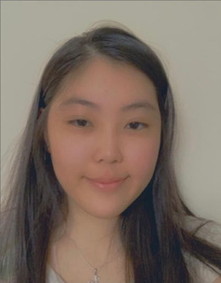 Name

Janisse Chiuman

School (Cohort)

Bina Nusantara University (2021 cohort)

Majoring in

Information System

Country

Indonesia

Email
Bio
Serving as UIF since: Fall 2021
School: Bina Nusantara (Binus) University, Indonesia
What she does now: studies Information System and Internship as Quality Assurance
Contact her about: Fictional Novels, Movies, Music and Travelling
Email: cjanisse8@gmail.com

Janisse is the youngest of 3 siblings, born in Medan which is a city in North Sumatra province. Then on age 17 she went to collage in Jakarta, Indonesia.
She's an active student learning Information System with specialization in Business Intelligence at Bina Nusantara (Binus) University. Recently she became an alumni of Google Bangkit 2021 with a Cloud Computing path, it's a skill-development program from Ministry of Education in Indonesia that led by Google, Traveloka, Gojek, and Tokopedia.
From this Bangkit program and the path she took, she get to learn and get knowledge about system operation in cloud environment, also get more experience of team works by making Capstone project with her teammates. The project is an app with National Identity theme, entitled as "Know your Batik" it is to identification batik by uploading an image. Batik is one of Indonesian national Identity which have a lot of variety and characteristic, so by making this project they want to let people raise more knowledge and awareness in Indonesian tradition and their National Identity.
She's currently taking an internship as Quality Assurance at Iseller which is part of PT. Intersoft Solution, and get a great leader and mentor to help and guide her with the new environment. As a University Innovation Fellows, Janisse is looking forward to be agent of change to learn and try to generate new and great ideas to put them into action in her University.
She likes trying to learn new things and get more experiences in entrepreneurship and problem solving methods. Has a hobby reading fictional novels, travelling, get creative with things related to handycrafts and mind games.
Experience
Bangkit Academy 2021 graduate in Cloud Computing Learning Path
Quality Assurance intern at iSeller in PT Intersoft Solution (2021)
Social media profiles
Instagram: janissejc
Related Links
Team Members:
Link to pitch video
Campus Overview:
https://universityinnovation.org/wiki/School:Bina_Nusantara_University
Student Priorities:
https://universityinnovation.org/wiki/Priorities:Bina_Nusantara_University_Student_Priorities
---
---