School:Institut Teknologi Harapan Bangsa
Jump to navigation
Jump to search
Campus Overview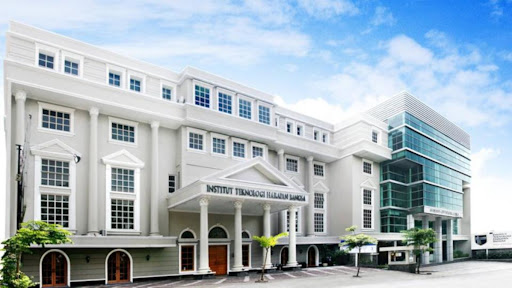 The Institut Teknologi Harapan Bangsa is located in Bandung City, West Java, Indonesia. Founded in 2002 by Petra Harapan Bangsa Foundation, ITHB has the vision to become a regionally recognized university that educates future leaders who make difference. These leaders must have the competence as defined by the global standards, excellent character, and clear calling to promote integrity and welfare in Indonesia.
ITHB Students will be given the opportunity to grow not only in terms of competence and character but also spiritually. ITHB has missions in conducting a university that is relevant to industry needs, creating and deploying relevant research to support the nation's development, conducting community services programs that comply with society needs, carrying out spiritual services to prepare future leaders who are committed to being the light of the nation.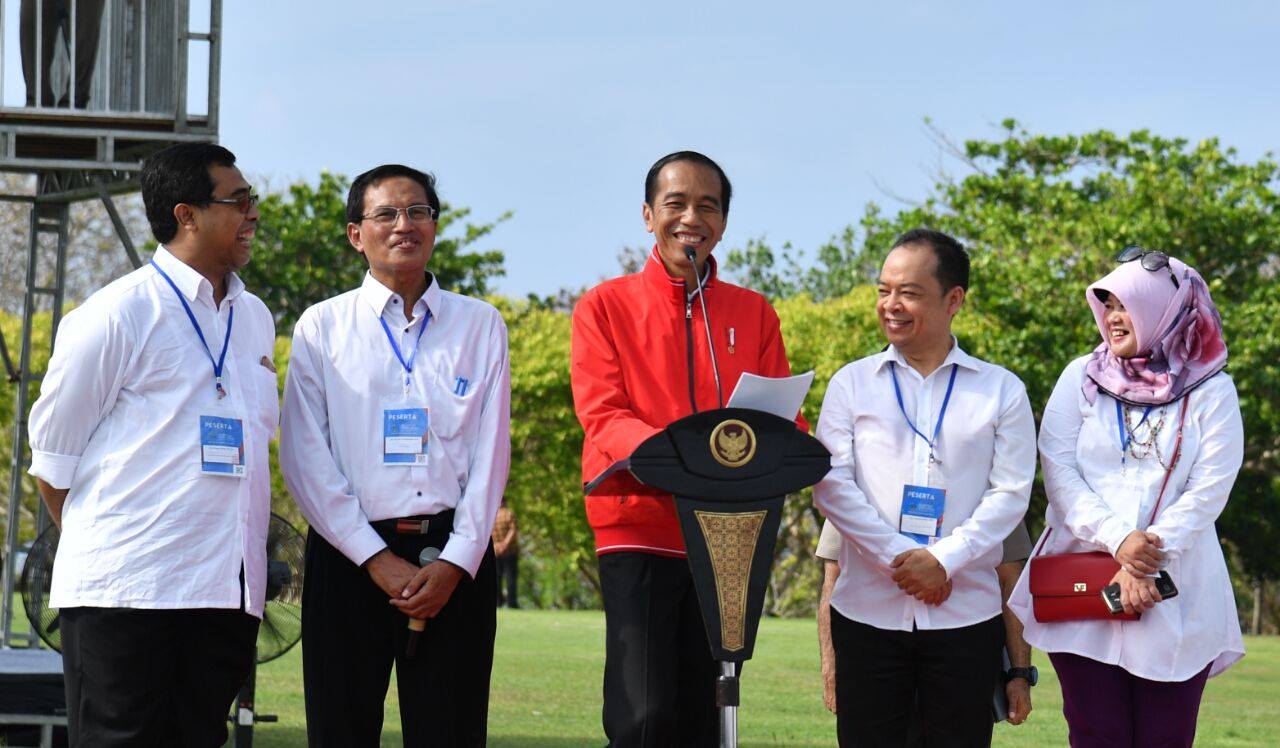 ITHB never stops innovating. There are three new departments in ITHB to answer Indonesia's problems. Three departments are Supply Chain Management, Online Business, and Fashion Apparel Design. These innovations got appreciation from the President of Republic Indonesia, Ir. H. Joko Widodo. The latest innovation is launching a course for Finance and Investing Literacy. This course was launched at September 18th 2021 with one of the Commissioners in Otoritas Jasa Keuangan Indonesia (OJK), Tirta Segara, S.E, MBA.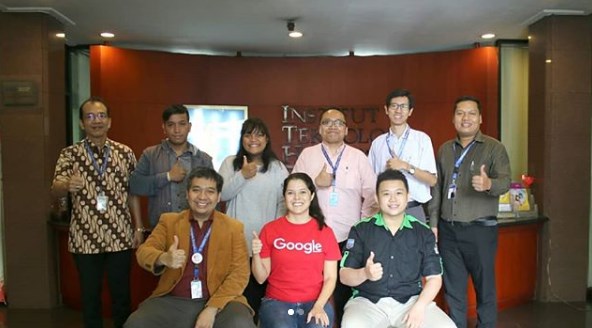 In 2019, ITHB has been chosen to be a Google University Partner and proudly known as the one and only private university in Indonesia that had that partnership.
In 2021, ITHB is a part of the University Innovation Fellows Program for the first time and proudly announced that ITHB is one of the first universities in Indonesia to participate in the program.

Here is our story:
Promoting Student Innovation and Entrepreneurship
Institut Teknologi Harapan Bangsa provides everything needed by the students that may increase the desire to pursue innovation and entrepreneurship. Starting with their first steps on campus, the students come into contact with the vibrant activities off and on campus.

New Student Orientation Program (NSOP): New student orientation program is a welcoming event from campus for new students every year. Students will have an outbound session before this program before the COVID-19 pandemic. In this program, New students will be explained about campus life, curriculum, campus facility and benefits, startup competition, and department orientation that ended this program.

Student Associations and Activity: Each department in ITHB has a student association to arrange department events and programs. There are 9 student associations in ITHB. On the other hand, student activities are a forum or group for students who have the same interest or talents. We have around 20 student activities in ITHB, the latest student activity is Harapan Bangsa Smart Investor. This student activity talks about how to start investing our money and talking about the stock exchange or cryptocurrencies market.

Campus Workshop: Every summer break, ITHB provided students with a campus workshop. Campus workshops will improve student's skills out of their courses. We organize diverse workshops every year. In 2019, ITHB provided a UX Speciality 3-day workshop with a Mentor from UXspeciality.com, Ir. Bengris Pasaribu. This year, ITHB provided a workshop for Diverse Investing with our rector, Dr. Ir. Samuel Tarigan, MBA. as a mentor for this course.

CEO Talks: CEO Talks is an event held by ITHB Career Resource Center. This event invites leaders from Industry and ministry to share their thoughts about one topic related to their industry. We invite people who make great impacts such as CEO, Minister, Director of a Company, and Commissioner of Company. Every student is welcome to join this CEO Talks to improve their skills and add new perspectives about related industries. We have invited great leaders such as Joseph Lumban Gaol as Strategic Manager in Axiata Digital Service and Ignasius Jonan as Ex-Minister of Energy Resources and Minerals.

Studium Generale: Studium Generale is an event for ITHB Students and also open to the public. In Studium Generale, speakers come from people who have made an impact on society. Speakers share topics that are related to the nowadays situation, as an addition to new insights developed in accordance with the needs and developments of the times.

Encouraging Faculty Innovation and Entrepreneurship
Google Developer Students Club (Google DSC): Google Developer Students Club is a part of campus students activity. DSC provides students with workshops and tutorials about software development such as Android Fundamentals and Chatbot. This student activity is a part of DSC in Indonesia and contains another DSC from other universities.

Kegiatan Berwirausaha Mahasiswa Indonesia (KBMI): The Indonesia Students Business Competition is part of the ITHB program to improve students in building startups, in this activity students not only compete but they will mentor experts to get guidance on building startups. Winners of the competition will be funded to develop and build their startups.

Actively Supporting the University Technology Transfer Function
Kedaireka Matching Fund: The Kedaireka Matching Fund is a tangible form of support from the Ministry of Education and Culture (Kemendikbud) of the Republic of Indonesia to create collaboration and strategic synergy between Dikti Personnel and the Industry. With a total allocation of IDR 250 billion, the Matching Fund is one of the added values of collaboration between two parties through the Kedaireka platform.

Facilitating University-Industry Collaboration
ITHB Career Resource Center: ITHB Career Resource Center (CRC) is a lifetime partner for the students and graduates that helps them plan and prepare for their careers. CRC programs get the students started by assisting them in defining their career goals and career paths, writing their resumes according to international standards and preparing for interviews. CRC opens up global career opportunities for our students and alumni by offering international professional certifications and advice on graduate study.

Google University Partner: Since 2019, ITHB has been announced as a Google University Partner. In the beginning, ITHB was the only private university that had a Google partner in Indonesia. ITHB participates actively in all Google University Partner programs such as Provided Developer Students Club on campus and sending a delegation to Bangkit Academy which is a Google Academy in Indonesia.

Professional Certification: ITHB has some professional certification. Each department has a different certification. Overall, we have SAP certification, Oracle certification, CCNA certification, ACCA certification, Adobe certification, and ongoing AWS certification. These certifications will increase their skills and help them to get a job easier after graduation.

Engaging With Regional and Local Economic Development Efforts
Yayasan Petra Harapan Bangsa Funding: Yayasan Petra Harapan Bangsa is the foundation that founded and houses ITHB. This foundation helps ITHB Students who have great innovations and ideas that can be realized to be a new startup. Yayasan Petra Harapan Bangsa will provide funding to them as the angel investor, mentoring the incubation process, and also will help them to operate the business.

Belanja Ikan: Belanja (formerly known as Selayar) is a startup built by four ITHB students from the Information Systems and Supply chain management department. Belanja Ikan is a startup that is engaged in buying and selling fresh fish directly from fishermen. then sold at a low price, because it does not go through middlemen or distributors anymore. Fish shopping sells its goods through an online application called fish shopping so that it is easy for consumers to buy fresh and direct fish.

Bacara: Bacara is a new startup incubated in ITHB. Bacara gained funding from Google and Kedaireka after being nominated Top 15 Capstone Project in Google Bangkit 2021. Bacara is an Indonesian Sign Language Translation Application project.

Automatic Hand Washing with WHO standard: This project was held in the Computer Engineering Department as a community dedication project. At that time, we needed a hand washing machine with WHO standards. Our department made a team for developing automatic hand washing with WHO standards. This project was deployed in some public places in Bandung.

Related links

University Website
Institut Teknologi Harapan Bangsa
Wiki pages
Institut Teknologi Harapan Bangsa
Institut Teknologi Harapan Bangsa Priorities
University Innovation Fellows
Fall 2021
Fellow: Vincentsius Herlambang Pandji Pradipto

---
---