School:Indiana University Purdue University - Indianapolis
Jump to navigation
Jump to search
Campus Overview
Indiana University-Purdue University Indianapolis, commonly known as IUPUI, was established in 1969, is a public research-based university. IUPUI is just starting to break the surface of Innovation and Entrepreneurship (I&E). Though there are independent efforts in this space, including classes, student organizations, and competitions, there is no unified strategy to promote an I&E culture. We have the seeds of I&E sown around our campus in the form of classes and competitions we really don't have a firm base for innovation. There have been discussions across all levels of the campus community about the best ways to promote I&E, and the changing climate locally, nationally, and globally, coupled with the right people in the right roles across campus indicate that the time is right to take action toward developing I&E culture for the campus.

IUPUI Student Efforts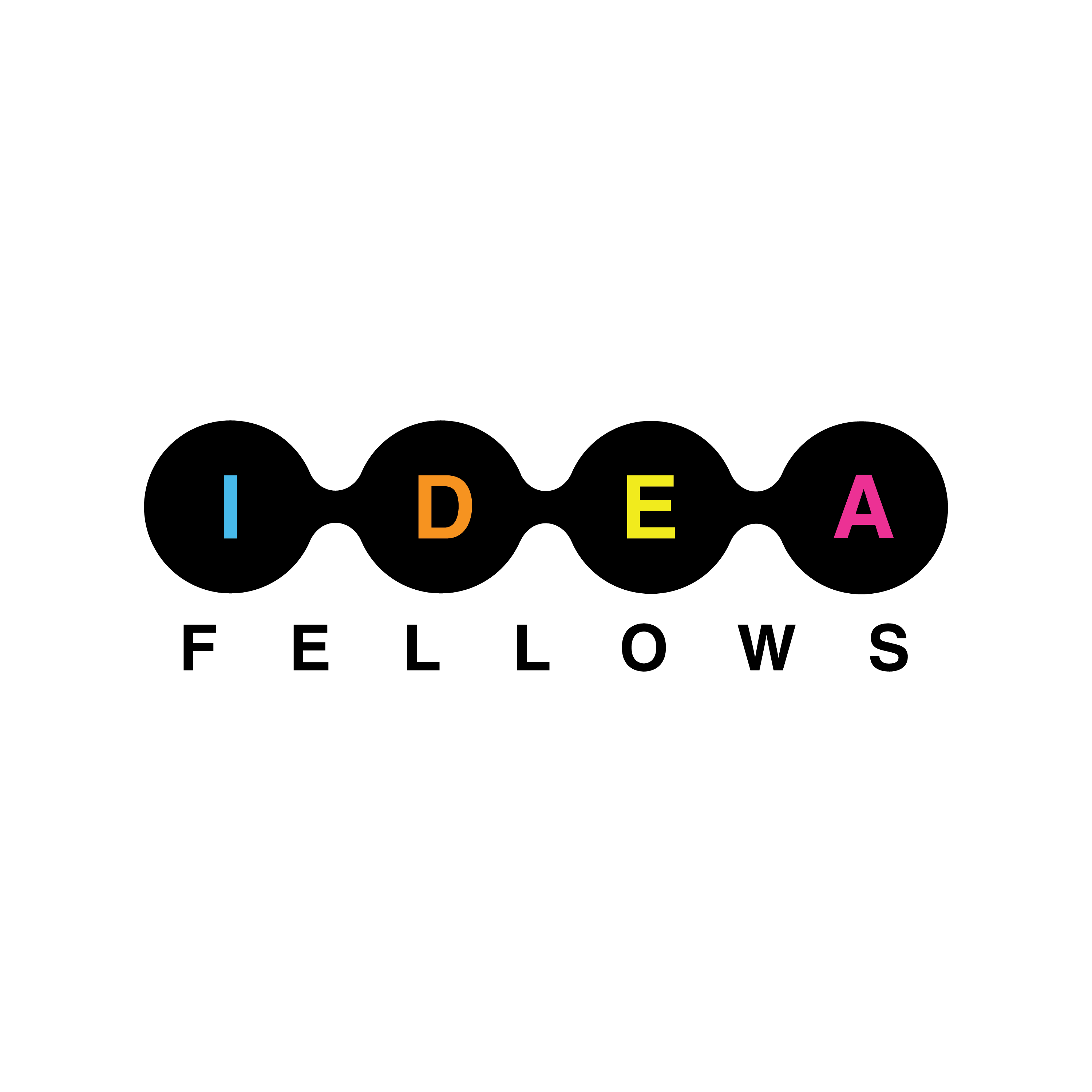 Students have been pushing for I&E on campus for several years. It has proven difficult to garner sustained interest. In 2017, a new student organization, The Brain Trust, was formed to provide education and an environment for students to bring ideas into action. The small group of students kickstarted the planning stages amongst faculty to develop a lasting entrepreneurial structure on campus; they hoped to continue to bring students from fragmented backgrounds and disciplines together to focus on singular projects to improve and contribute to IUPUI.

In an effort to initiate the improvement of IUPUI's current innovative mindset, The Brain Trust's first goal was to apply to the University Innovation Fellows program to gain the knowledge and know how to most effectively change the campus landscape. The Brain Trust met our current faculty champion, Youngbok Hong, who cared deeply about the innovative culture on our champion. The Brain Trust merged with University Innovation Fellows, the and the Visual Communication Design department to form IDEA (Innovation, Design, Entrepreneurship, Action) Fellows. Throughout 2019, the team has continued to improve our campus's innovation culture. The first Design Sprint working alongside the Mayor's office to help solve issues in our community was hosted by the team. Continuing to take part in the UIF mission, inspired many additional students to support the cause..

Other student groups have started their own contributions to campus unity and innovation. Most notably, Student Talks, an organization dedicated to student discussions similar to that of Ted talks but on a student basis, has carved a path to begin meaningful discussions on campus. This venue could open the way to a more unified and innovative campus. ENACTUS: A national innovation competition recently undergone by students of IUPUI. (See website) 

Campus I&E Efforts
Faculty Proposal for Developing Culture of Innovation on Campus
In the Fall of 2015 there was an assembly of Deans of the individual schools of study to discuss methods of promoting innovation on campus. The main idea conveyed in the meeting was that the movement had to be student led. Unfortunately this movement proposal fell to the wayside under the red tape of running a university. Fortunately, The Brain Trust was recently made aware of the proceedings of this meeting and is currently following up with the Vice Chancellor of IUPUI in an effort to allocate funds and the people needed to make this proposal a reality.
Commercialization
The technology commercialization process can be started with IURTC by completing an Invention Disclosure Form that is reviewed and copied to the student's department chair, the dean of their school or college, and the chancellor or provost at their campus.
Startups
The IURTC has helped multiple undergraduate and graduate student run startups get their feet off the ground including:
Software Licensing and Intellectual Property Rights
The IURTC also assists in helping students secure intellectual property rights for ideas that they develop but are unsure of what steps to take next as well as licensing software to companies.

Promoting Student Innovation and Entrepreneurship
The University provides a platform for all students to develop and experiment their innovative ideas. So they can put them to use in the real world. They also encourage students to make a difference in society. Furthermore, entrepreneurs use these innovative ideas to build innovative goods, ventures, and services by capitalizing on the demand for change. Many of these platforms inspired entrepreneurs and assisted them in launching their own businesses.
The IDEA (Innovation, Design, Entrepreneurship, Action) Project
In the spring of 2018, students from past UIF leadership circles partnered with the Herron School of Art + Design's faculty and students in the MFA, Visual Communication Design program to perform design research around the challenge: How might we create a culture of innovation and entrepreneurship on campus? This project, which has the support of campus administration, seeks to understand the problem space and propose solutions. And in the spring of 2022, current UIF cohort planned to conduct design thinking workshops for students and to research how undergraduate students choose their majors based on their interests. This study is entirely devoted to the advancement of undergraduate students.
Jag Start - IUPUI Student Pitch Competition
Jag Start is a annual competition where students can pitch their ideas for solving campus, local, national and even world issues. This competition is in elevator pitch format and can be taken on by an individual or a team. It is the hope that this gets students in touch with their more innovative and passionate side. It is a good opportunity to get a small feel of what pitching an idea to an audience is like.
Think It Make It Lab
The Herron School of Art and Design has recently spent $1.3 million to design a makerspace known as the Think It Make It Lab. This area houses computers equipped with design software, 3D printers, laser engravers and CNC machinery. Although this space is currently mainly reserved for Art and Design as well as Informatics students; the end goal is to make it available to the general IUPUI student population.
IU Fresh Implementation
A University Innovation Fellowship run program for incoming IUPUI freshman students during Summer Bridge, a two-week transition program at the end of the summer.

Encouraging faculty Innovation and Entrepreneurship
The University encourages faculty members and staff to implement ideas in addition to focusing on fostering innovation and entrepreneurship to students. The institution encourages its faculty to pioneer fresh approaches to teamwork and problem-solving that maximize creative potential. Additionally, the institution has provided labs to aid with their practical idea exploration.
Cyber Lab
The IUPUI Cyber Lab is a research and development facility located in the School of Engineering and Technology. The lab conducts research and provides intellectual support for the design, development, and implementation of innovative educational technology. Dr. Ali Jafari and William Plater, the Executive Vice-Chancellor of IUPUI at the time, funded the project. Ali Jafari, David Mills, Brian Ho, and Amy Warner were the first team at the Cyber Lab to begin work on the development of Indiana University's first online (based on the Internet) course. The Cyber Lab has continued to grow and has now launched several projects, including Sakai, ANGEL Learning, Epsilen, and the current Course Networking project.
Comet Lab
The COMET Lab at IUPUI is an applied research facility where academics and students collaborate to provide web, mobile, and interactive media solutions for a variety of projects. It is part of the School of Informatics and Computing's Department of Human-Centered Computing. The IUPUI campus, outside groups, and the general public have all submitted projects for consideration. Additionally, it consists of Capstone assignments started by SOIC students as well as Service Learning and Independent Study.

Technology Transfer Function
The Indiana University Research and Technology Corporation (IURTC) is an off-campus organization that serves as IUPUI's technology transfer office. Whether a student's goal is to commercialize his or her product, secure rights on intellectual property, or to patent an invention, the IURTC helps them accomplish their goals.

University-Industry Collaboration
IUPUI is currently collaborating with the Lugar Center for Alternative Energy Resources to do active research on campus. IUPUI's affiliation with the Luger Center for Alternative Energy Research stems from the school's dedication to innovative solutions to environmental problems as a research-based institution. In pursuit of alternative energies, student organizations such as The Brain Trust, Sustainability Councils, and SEDS actively attempt to bring student-led initiatives to a public and professional developmental level. Currently in progress is a bid for a self-sustained orbital space station for human life support, programs to increase environment-sustainable awareness in the community, and a project to produce self-contained shipping crate housing solutions for students interested in sustainability, entrepreneurship, and innovation.
Advancing innovation across Indiana University
University's research benefits society through innovation commercialization. The IU Innovation and Commercialization Office (ICO) collaborates with industry, faculty, and Indiana's entrepreneurial community to bring IU innovations to market. IU has received 2,675 disclosures over the last 15 years, resulting in approximately 4,250 patent applications and 1,340 issued patents, resulting in 559 licenses, 71 startups, and $113 million in revenue.

Local Economic Development
With its urban location, IUPUI not only has strong interior innovation opportunity, but exteriorly, too.  Leaders of Indianapolis have a vision of Indianapolis becoming the "Silicon Valley of the Midwest." Connecting IUPUI to this ecosystem will provide students with resources and mentors to jumpstart their projects.
16 Tech Indy
16 Tech is a planned Innovation Community and one of the largest talent attraction, retention and development opportunities in Indianapolis' history.
The Innovation Community is purpose-built to attract the best talent to collaborate, innovate and commercialize new ideas across a spectrum of advanced industries, including life sciences, technology and advanced manufacturing. The community is built to respond to the way innovation occurs today ─ in open environments where collaboration occurs naturally, while breaking down barriers that sometimes exist in the cross-pollination of ideas across industries.
Innovation communities like 16 Tech draw companies and talent from around the world; they also provide job training and development opportunities for residents of the surrounding neighborhoods. It's this mix of talent and industry diversity that makes for a truly inclusive and vibrant community for innovation and business and community development.
Like any community, 16 Tech will be a place where people not only work, but live, play and learn. Its millions of square feet of custom, open, modern innovation space is coupled with retail and housing development, generous green space and walking/biking trails for a rich, urban living experience.
-taken from 16techindy.com
In addition, the university has assisted their clients and partners with their mental health by providing community services such as art therapy through the Herron School of Art and Design. They are also developing low-cost strategies for marketing their company via social media platforms.
Other Resources
Verge: Local startup and Entrepreneurship company.
Great Places 2020: A program to make the area next to campus a new thriving part of town including plans for an Entrepreneurship center.
Cyberia: A local makerspace which offers discounts for student I&E.

Related Links
Indiana University Purdue University Indianapolis
Indiana University Purdue University Indianapolis Student Priorities
University Innovation Fellows
Spring 2016:
Spring 2017:
Spring 2018:
Fall 2018:
Fall 2019:
Fall 2022:
Campus Links:
https://theden.iupui.edu/organization/iupuibraintrust/roster
https://www.facebook.com/The-Brain-Trust-1496881017269097/
https://ideafellows.so.iupui.edu
https://www.youtube.com/watch?v=Ha7FWfImHZA
---
---