School:Illinois Institute of Technology
Jump to navigation
Jump to search
<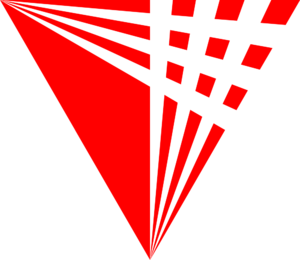 >
Illinois Institute of Technology is a private research university in Chicago, Illinois. It is a tech school with 3000+ undergraduate and 4000+ graduate students. Illinois Tech has over 130 majors but mostly focus on STEM subjects, specifically engineering and computer science. It is classified among "R2: Doctoral Universities – High research activity"
When an entrepreneur has an innovative idea in mind and is in search of nearby resources to help them take their entrepreneurial passions to the next level, they need to seek out relative programs, organizations, and sponsors to help them kick start their goals. Illinois Institute of Technology provides many open opportunities for students to collaborate with students of all disciplines and connect ideas related to entrepreneurship and eventually launch them into action. Students can even enroll in foundation courses embracing the aspects of entrepreneurship and potentially pursue it in a graduate program.
The Ed Kaplan Family Institute for Entrepreneurship and Tech Innovation is the newest Institute on Mies Campus. It will attract innovative and entrepreneurial students from across the campus (and beyond) who will come to learn how to convert their creative ideas into significant and viable businesses, services, and new solutions. They will become the leaders, inventors, and entrepreneurs of the future discovering, addressing, and solving serious and consequential problems. New faculty, donors, sponsors, and other business and industry partners will also be attracted to the new initiative and the abundant opportunities which it will provide for all.
The Kaplan Institute will nurture the advancement of critical and creative ideas, foster interdisciplinary and external collaboration, and create a culture that enables innovation and tech entrepreneurship to flourish on campus and throughout the larger community as well. In addition, the institute will aggressively contribute to its surroundings and to Chicago's overall economy by encouraging, supporting, and assisting its students and faculty in creating new businesses and other entrepreneurial endeavors.
The emphasis of the educational experience within the institute (once the students have completed some of the basic introductory programs) will be on the application of knowledge rather than merely its acquisition. Additional and essential learning will, of course, occur during the entrepreneurial process along with innovative thinking as the students engage in multidisciplinary collaborations across all of the disciplines offered within the broader context of the entire university.
In fact, part of the entire purpose of the KI is to supplement the technical education of the students with critical and future-proof skills including intellectual curiosity, a commitment to change, team-building ability, an entrepreneurial mindset, a willingness to accept challenges, and a bias toward action. Special leadership programs will be developed and offered to identified cohorts of undergraduates as well as graduate students, focusing on the development critical-thinking skills, resilience and perseverance, adaptability and agility, and strategic design and planning.
Click here for more info
U.S. Department of Commerce Innovation Ecosystem Categories
Promoting student innovation and entrepreneurship
Illinois Tech offers many clubs and courses where students can work towards gaining a better understanding of I & E, all the while producing ideas and products to potentially launch. These programs also allow for students to practice skills important to I & E including experimentation, problem solving, and visual analysis: 
Innovation Day

Armour R&D expos

Student groups or events (Intinium, CEO, Undergraduate Business Council, hackathons, and others)

Over 75 courses relating to innovation/entrepreneurship

Laboratories, collaboration, prototyping and maker spaces

Incubator North and South
Encouraging faculty innovation and entrepreneurship
Illinois Tech professors are able to apply for individual grants from the NIH to be applied to their respectives labs, in order to fund ongoing research:
NIH funded grants (BME dept: Eric Brey (Diabetes REU Grant))

NIH funded Business Start-up competition

NIH funded Neurostartup Challenge

NIH funded AP study                                                     
For more info, please visit the Office of Sponsored Research Projects (they will have records of other funders such as NSF, DOD, DOE, VentureWell, Coleman Foundation, etc.) You may also visit our Corporate Relations office and the Advancement groups facilitate, as well.
Actively supporting the university technology transfer function
Illinois Tech's office of Technology Commercialization works with other institutions, organizations, visiting fellows, faculty, and government programs like the NIH to share intellectual property and/or commercialize intellectual property. The Office of Technology Commercialization also provides a path of communication stretching into industries and organizations faculty, along with making technological ideas from Illinois Tech's marketable:
Facilitating University-Industry Collaboration
Illinois Tech works with Chicago based sponsors such as the Shedd Aquarium, Adler Planetarium and the Container Store, as well as international sponsors such as Ford Motor company, General Motors, BP Amoco, Coca-Cola, Segway, and Hewlett-Packard into order to bring collaborative, real-world challenge based learning to IPRO courses. Illinois Tech also has numerous research institutions, each partnering on various research projects with outside industry. 
Career Fairs

Tech Park

Student Organizations (Society of Hispanic Professional Engineers)

IPROs

Pritzker Institute of Biomedical Science and Engineering 

Illinois Tech Research Institute (IITRI)

Center for Innovation and Science and Applications (CISA)

Wanger Institute for Sustainable Energy Research (WISER)

Faculty Engineering Labs

Partnerships with Incubators in Chicago(MHub,1871)
Engaging with regional and local economic development efforts
Illinois Tech's Community Affairs office partners with area businesses and regional development councils to improve the surrounding neighborhoods. Initiatives of Community Affairs and the Knapp center provide small or start up businesses with legal assistance, networking expertise, and technology training.
Illinois Tech Board of Trustees

Kaplan Institute Board of Trustees

Office of External Affairs
Academic Programs in Innovation and Entrepreneurship
Armour College of Engineering
EMGT 363—Creativity, Inventions, and Entrepreneurship for Engineers and Scientists

EMGT 406—Entrepreneurship and Intellectual Property Management

EMGT 470—Project Management

ENGR 497— Introduction to Research Methods

CHE 506—Entrepreneurship and Intellectual Property Management

ENGR 595—Product Development for Entrepreneurs
Stuart School of Business
BUS 341—Business Law for Entrepreneurs in the Modern Global Economy

BUS 361—Entrepreneurial Thinking and Practice

BUS 467—Managing Entrepreneurial Enterprise and the Global Marketplace

BUS 472—New Product Development

BUS 468—Creating and Managing the Sustainable Entrepreneurial Enterprise

MBA/EMS 529/PA 550—Social Entrepreneurship

MBA 575—Creativity and Contemporary Entrepreneurial Opportunities

MBA 576—Creating and Financing New Technology Ventures

MSF 594—Entrepreneurial Finance

ECON 151—Microeconomics

ECON 211—Principles of Economics
College of Computing
ITMM 481—Information Technology Entrepreneurship

ITMM 482—Business Innovation
Project Courses Stuart School of Business
BUS 102—Computing Tools Bus Analysis
BUS 103—Ideation: What Are My Interests?

BUS 104—Needs Analysis and Opportunity Analysis Aligned with My Interests

BUS 203—Identification and Evaluation of Prospective Consumers

BUS 204—Identification and Evaluation of Competitive Advantage

BUS 303

—

Financial Analysis: Pro-Forma Financial Statements

BUS 403

—Developing a Strategically Business Plan

BUS 404

—

Selling Your Business Plan
Graduate Programs or Certifications:
Master of Business Administration, Concentration in Innovation and Emerging Enterprises

Master of Public Administration with Economic Development and Social  Entrepreneurship Specialization

Master of Information Technology & Management with IT Management and  Entrepreneurship Specialization

Information Technology Innovation Leadership and Entrepreneurship Certificate  

Entrepreneurial Finance Certificate
Campus Entrepreneurial Efforts
The Illinois Tech Innovation Challenge:
The Illinois Tech Innovation Challenge invites students from Chicago area community colleges and high school schools to develop smart solutions for real-world consumer or business needs. This event encourages and inspires students to think about creating physical things, applications, and applications that control physical things by encouraging them to seek to solve a real-world consumer or business need or problem that they have identified. Demonstrate their creativity and inventiveness at solving this problem. This event also provides an opportunity to earn a monetary prize unto $2500 and free rent at a maker's co-working space to recognize their accomplishment.
Links to Additional Resources:
The Interprofessional Projects Program
Since 1995 Illinois Tech's IPRO Program has provided the alternative to a traditional undergraduate education. Our signature IPRO Program remains one of just a few programs of its kind in the country. IPRO joins students from various majors to work together to solve real-world problems, often on behalf of sponsor companies and nonprofits. A required academic program, IPRO teaches leadership, creativity, teamwork, design thinking, and project management—uniquely preparing students to succeed in a professional work environment.
Each semester culminates with Innovation Day, a forum where students showcase their team's outcomes for members of the Illinois Tech community, sponsors, and public at large. Students prepare posters, conduct live demos, show off their designs and prototypes, and have the opportunity to speak with expert guests about their work—along the way developing public speaking and presentation skills.
Links to Additional Resources:
The Idea Shop
Every idea needs fuel to be successful. Illinois Tech's Idea Shop helps to ignite ideas with cutting-edge tools to help students transform their new products and inventions into reality. This state-of-the-art, rapid-prototyping lab houses 3D printers and scanners, multiple CNC milling machines, a vacuum former, and laser cutter. Full-time staff advise students on everything from equipment use to product marketability. You can use the Idea Shop for a class project, research project, or your own personal endeavor.
Links to Additional Resources:
Student Entrepreneurship Initiatives
The CEO Student Organization
The Collegiate Entrepreneurs Organization whose main goal is to foster and support entrepreneurial efforts at Illinois Institute of Technology. This organization provides students of all majors with the necessary support and networks to become an effective entrepreneurial leader. In collaboration with Illinois Institute of Technologies' Undergraduate Business council, The Startup Illinois Tech weekend programs are hosted with the aims of providing mentorship and allows students the valuable experience of presenting in front of real-world entrepreneurs and investors.
Links to Additional Resources:
Intinium
Intinium is a student-led organization created to inspire others to fearlessly pursue what they are passionate about while bringing positivity to the world. The mission is to create a community that changes the world by empowering others to live up to their true potential. To build the community we envision, we inspire others to follow their most ambitious dreams and passions through a series of events and content creation. We connect students to opportunities and resources that empower them to be successful, and we support student ideas, ventures, and projects.
Links to Additional Resources:
Entrepreneurial Partners
Incubators
VentureShot
Themed Co-Working Spaces
1871
Catalyze
PanzanzeeCivicLab
Blue1647
Institute for Arts Entrepreneurship
Coalition: Energy
Matter
TechNexus
Rev3
Accelerators
Impact Engine
Techstars Chicago
Chicago Innovation Exchange
Support Orgs
Techstars
Energy Foundry
Propel
ITA
Chicago Innovation Mentors
MakerBiz
Companies
3d Printer Experience
Future Founders Foundation — College Founders
For many college-age entrepreneurs, the transition from school into the real world can be challenging. After graduation, the continual guidance from professors, classroom structure and school resources diminish, leaving many students unaware of how to navigate the community. College Founders bridges this gap by engaging students in community activities while they are in school.
At Illinois Tech,  College Founders promotes cross-collaboration and increases the capacity of university programs by broadening their reach into the community. College Founders also helps students cross the bridge into the real-world by preparing them to adapt to a loss of constant aid. College Founders sponsors many important resources for future entrepreneurs including the E-pass, giving students open access to the entrepreneurial world. The Fellowship, which kick starts the minds of eager entrepreneurs. And the U-Pitch competition, encouraging students to showcase their business ideas.
2020 Landscape Canvas
Conclusion
Illinois Institute of Technology has many entrepreneurial resources both at the university as well as with partners all across the Chicago area. These resources are utilized by students, faculty, and other affiliates to the university. For more information, please visit the university's website or links provided previously. Illinois Institute of Technology can be considered an ideal university as a starting point for someone with an interest in pursuing entrepreneurship in the future.
Related Links
Illinois Tech Student Priorities
Illinois Tech Innovation Fellows
---
---