Fellow:Pranav Nair
Jump to navigation
Jump to search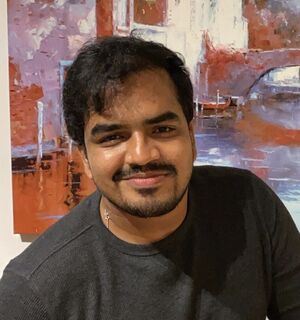 Name

Pranav Nair

School (Cohort)

Illinois Institute of Technology (2020 cohort)

Majoring in

Marketing Analytics

Country

United States Of America

Email
Bio
Pranav Nair is a University Innovation Fellow and is a second-year Marketing Analytics student at the Stuart School of Business, Illinois Institute of Technology, Chicago. He has completed his Bachelor's in Business Management. Later on specialized in digital marketing, specifically in PPC campaigns, Social Media Marketing, and Web Conversions. With seven years of work experience as a marketer, He started his digital marketing agency back in India. He has worked majorly with clients in  India and the Middle East. He likes trekking and exploring new places in nature. He has also done close to 40 different treks, which were majorly forests and old forts. His hobbies also include coins and stamps collection. He loves collecting things and telling stories about them. He strives for continuous knowledge. He feels you should upgrade yourself regularly. He also feels you should share your knowledge and experience as much as possible because that's how you grow.
Achievements
He started two companies back in India served some of the biggest clients in India and the Middle East.
He is a state-level Gold Medalist in karate.
He taught at least 1500 students + about Digital Marketing in India.
He was a part of the Intinium's team, who created the first-ever student-led career fair on campus, first-ever student accelerator on campus.
Social media profiles
LinkedIN Profile: https://www.linkedin.com/in/pranavnair/
Twitter: https://twitter.com/pranavnair_
Facebook: https://www.facebook.com/PranavNair01
Instagram: https://www.instagram.com/pranavnair_/
---
---