Fellow:William Kim
Jump to navigation
Jump to search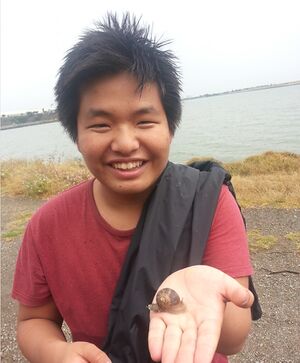 William Kim is a current University Innovation Fellows trainee at California State University - Fullerton. He is currently a biology major, pursuing a degree in medicine. He wishes to utilize innovation and the design thinking process in the field of medicine. He is a part of Student Innovation Collective, an innovation club that utilizes the design thinking process to tackle various social and technological issues. He is a also a part of a research lab with Dr. Hope Johnson, studying Manganese Phototrophy. With this research, studying the evolutionary background of how manganese was utilized before oxygen in photosystem II in photosynthesis can help researchers study how toxic metals and components can be removed from ground water.
In College, he is actively seeking out ways to contribute to the community and how he can use the design thinking process to navigate through problems to determine solutions.
William was born in Buffalo, New York where he first learned how to tell stories through drawings. Although he is rusty now, he wishes to develop these story telling skills through drawings.
When William has spare time, he catches up on sleep and reads science fiction novels. One of his favorite novels is Philip K Dick's Do Androids Dream of Electric Sheep?
Related Links
California State University of Fullerton
California State University of Fullerton Student Priorities
William Kim
---
---