Priorities:California State University of Fullerton Student Priorities
Jump to navigation
Jump to search
(2021) Strategy One: Revitalize Student Innovation Collective with a refined mission and vision
Mission & Vision:

SINC's Vision: To foster an environment for CSUF students to pursue their dream job or start up initiative
Mission for 2021-2022: Make engaging workshops and events about about skills students can begin implementing in their collegiate career and easily transition into their path of choice.

Current Status:
During training, our team utilized the principles of design thinking to identify the following issue with current student engagement in regards to their interest in I&E and their careers. Student Innovation Collective remained inactive from 2019 until now. We reviewed the operating principles and previous missions and visions of SINC and begun to curate workshops and events with SINC's refined mission and vision. As we had the opportunity to collect data about interested students during our university's club rush event.
Future Outlook:
Once our board members and student engagement is established within the next two semesters, we are determined understand trends in recruitment and retention rates of students and how engagement and content provided is affecting one another.
Strategy One: Increase student engagement and bolster school spirit to increase I&E for the campus
Mission & Vision:
During our training sponsored by Google and the Hasso-Platner Stanford Institute of Design, our team utilized the principles of design thinking to identify the following issue on CSUF's campus: a lack of student engagement. This is in part due to CSUF's reputation as a commuter school, which is garnered from its geographical location as a midpoint between cities. As students fight for parking and adhere to the practice of attending class only to immediately return home afterwards, they forego the various opportunities provided by our campus' numerous resources. 
After precisely defining this issue, the 2018University Innovation Fellow cohort at CSUF has vowed to tackle the lack of student engagement on campus with current resources. Our team's approach was derived from conversations with stakeholders including student leaders and higher education executives. These meetings helped us conclude that this issue lies internally within the student and faculty organizations. Unincentivized call-to-actions, weak social media presence, and inefficient information channels are  concerns that students, student leaders, and faculty have echoed. Thus, it is our team's objective, or "strategic priority", to improve these organizational functions for our campus resources by connecting them with technological applications that may provide automation or stronger infrastructure.


Current Status:
Initially, our primary strategic priority did not revolve around student engagement, but rather incorporating a General Education course about entrepreneurship and design thinking for all majors. However, halfway into our training, a seasoned faculty member helped us determine that the project was impractical given our personal time-frame goals. This resulted in our team scratching the previous project and searching for a new primary strategic priority. 
Due to the revision of our primary strategic priority, our progress is currently less than ideal. On the bright side, we have instilled better administrative systems for accountability and communication to further the project's progression. Currently, our team is in the process of identifying ways to revitalize SINC as a medium to To compensate for the slight delay in progress, our cohort has also opted to work over the long-winded holiday break.  
Future Outlook:
Since our primary project revolves around bolstering student engagement through technology, we aim to have a powerpoint presentation completed by late January 2019. Around this time, we will use the powerpoint presentations, which consists of our technological recommendations, to pitch our ideas for smaller organizations to adopt. Our primary target is the Mihaylo College Business of Economics, where many of our team members have already fostered numerous relationships with student leaders. We want to observe success on a smaller scale (hence business clubs) and measure this success using metrics such as membership counts, event turnouts, email inquiries, and financial transactions. Eventually, these metrics will assist our team in bringing the project to a higher scale to both faculty and the student government. 
Strategy Two: Increase the presence of Student Innovation Collective (SINC) on Campus and Have it be a Primary
Create Survey:
A. Ask individuals if they know or have heard of SINC.
B. Do they know what the purpose of the organization is?
C. Have they attended any events held by SINC?
Strategy Three: Host Workshops for campuswide students to Promote Innovation & Entrepreneurship
A. Communicate with the campus career center to develop more innovation workshops
B. Reward System
C. Publicize the innovative workshops
Strategy Four: Provide a General Education course on Innovation and Entrepreneurship That is Open to All Majors and Students
A. Provide lectures on Design Thinking and Innovation
B. Provide opportunities for students to converse with stakeholders to apply their learning and skills outside of the classroom setting. 
(2016) Strategy One:

Create an organization called Student Innovation Collective (SINC) that brings together multidisciplinary departments to work on project oriented activities
MISSION AND VISION
The goal of this organization is to bring together different departments in campus to work on industry level projects in the collegiate level. Students from different disciplines collaborating on projects promotes innovation and creativity. This will allow students to become well-rounded individuals. The organization's goal is to mold students into T-Shaped Individuals. These are individuals who are well-versed in their own disciplines but also have the ability to collaborate and communicate with other disciplines. Having these skills will give the students the advantage in the workplace and ultimately close the school-industry divide.
PLAN
Currently the organization will focus on engineering design projects. The mechanical engineering department has design projects where they build or update projects like cars, drones or rockets. They usually consist of engineering students with different skillsets that can contribute to the project. The whole design project is treated like a business where students need to market their product, raise funds and understand their finances. This is where a multi-disciplinary team comes in. The organization will connect students to these engineering design projects to help them with their "business". While we are planning to focus solely on business and engineering students for now, the organization will expand to include computer science, film, arts, graphics design and other kinds of majors to have an inclusive and a truly multidisciplinary team.
KEY METRICS
Number of business students in an engineering team

Number of students who joined the engineering team through the organization

Number of other students from different departments in an engineering team

Success rate or ranking of engineering team in their final competition with a multidisciplinary team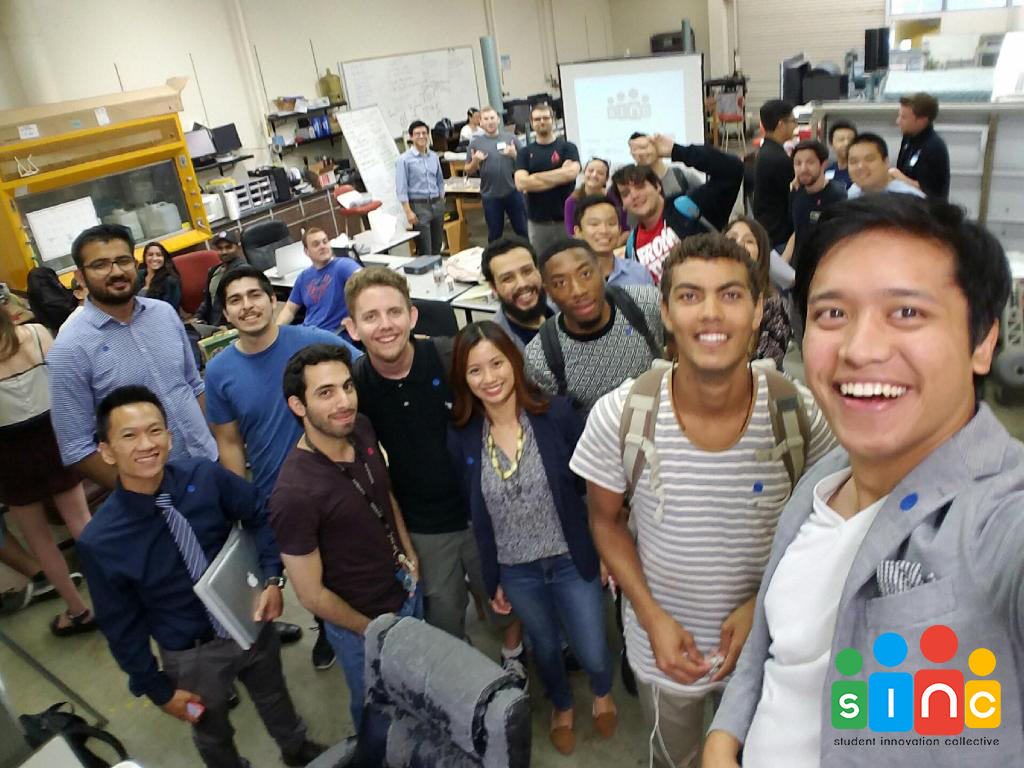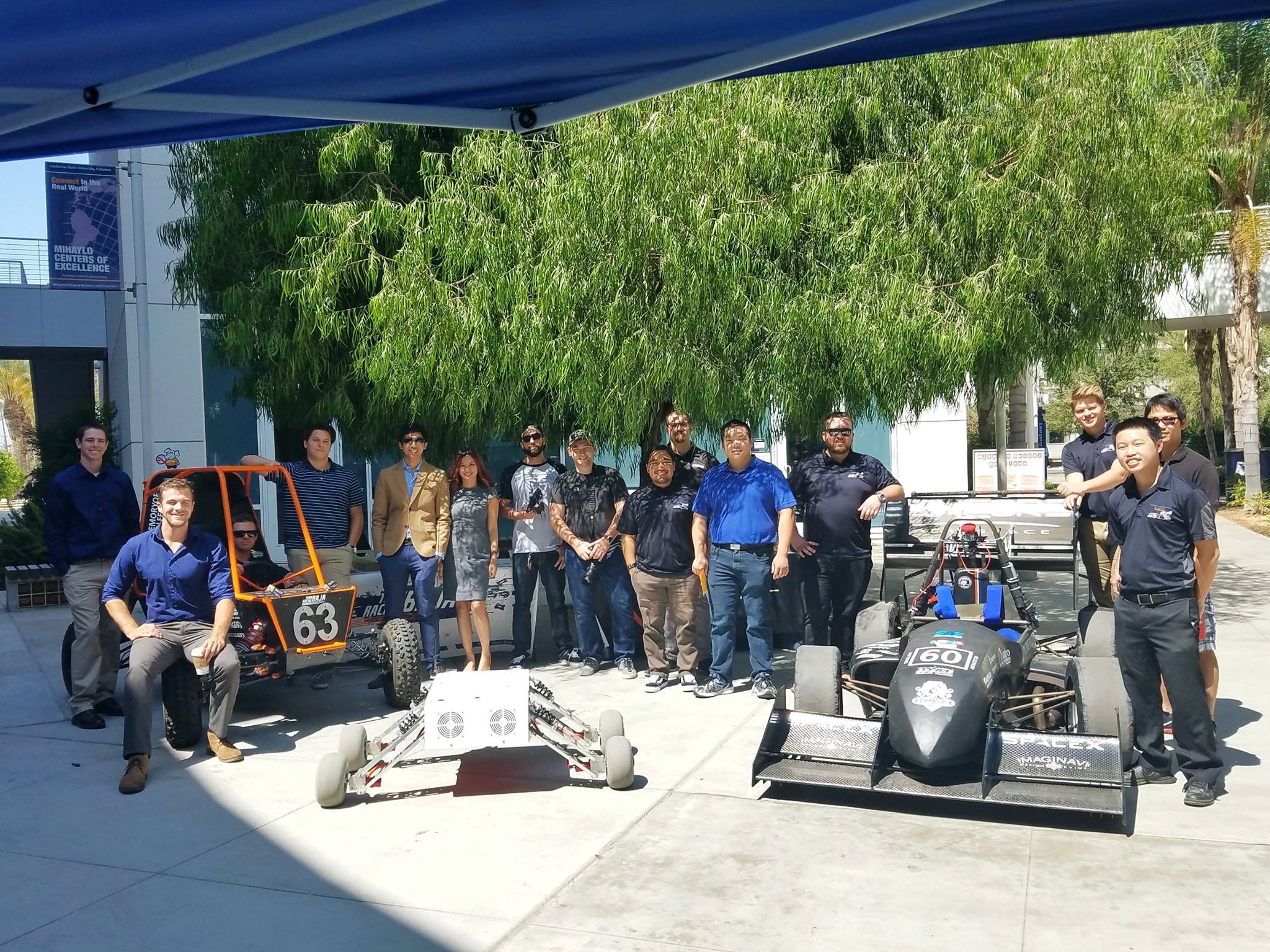 Related Links:
http://business.fullerton.edu/Center/Entrepreneurship/#Default
http://www.dailytitan.com/2014/03/titan-mechanical-engineers-hope-to-build-uav-for-the-future/
http://ecs.fullerton.edu/~titanuav/
[1]
---
SINC 2017-2018: New Model

A year ago, past CSUF University Innovative Fellows, Vanessa Ganaden, Lorenzo Santos, and Steven Debolt, founded Student Innovation Collective (SINC) and fostered an inclusive, diverse environment for students from different disciplines to come together. Continuing their legacy, UIF candidates Yumi Liang, Chalisa Phiboolsook, and Patricia Ho are working together, along with their board members, to make SINC an active interdisciplinary and innovative community of students.
Our Mission and Vision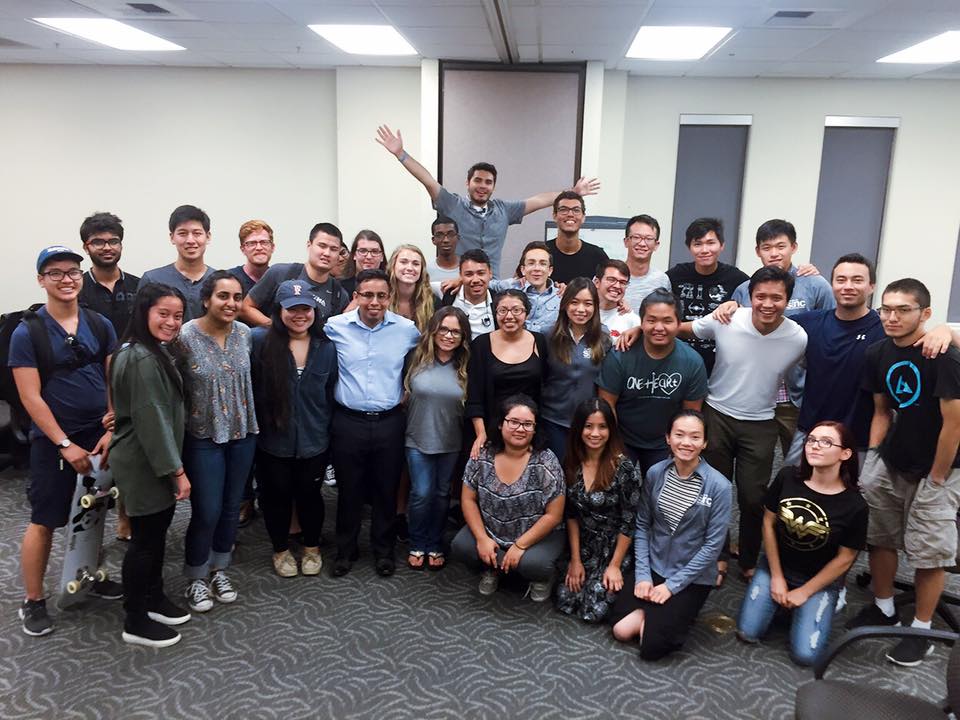 SINC's mission is to equip students passionate about creating positive impacts in the world around us with essential, versatile skills to tackle social challenges through design innovation. In the next three years, SINC's vision is to become a student social innovator ecosystem, breeding top social change makers who will have the ability to solve complicated social challenges.
Plan: Emphasis on Social Change and Design Thinking Competition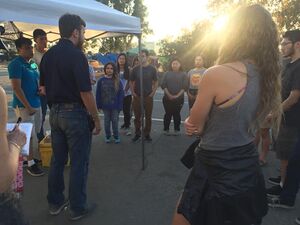 Focusing on tackling social challenges, SINC plans on addressing social issues such as sustainability and reforming education. The organization has partnered with Push Humanity Forward, a group dedicated to making humanitarian contributions, and will work on spreading awareness and coming up with different solutions to solve this semester's project topic: homelessness in Anaheim, CA. A design competition will be held at the end of year and SINC will place motivated students into multidisciplinary groups that will tackle different issues of homelessness throughout the semester. The purpose of a design competition allows students to work with students from different backgrounds while coming up with a solution to a pressing issue. Teams will present their projects to a panel of judges from professional vocations and the winning team will receive $10,000 in addition to having their project implemented.

1.1 Design Thinking Workshops
This semester, SINC has implemented design thinking workshops that will educate and inspire students interested a progressive, problem solving process. Every workshop provides opportunities for students to participate; the organization uses problem solving scenarios and active discussions to promote an active, engaging learning environment. In addition to teaching the design thinking process, the organization provides field trip opportunities to locations that give students hands on experiences to practice the design methodology. These field trips also help members gain more knowledge to help them create ideas and solutions to SINC's project topic.
1.2 Multidisciplinary Teams
In SINC, multidisciplinary teams are essential for students to learn from other students in different disciplines and learn valuable teamwork skills. Teams include students from business, health science, art, engineering and a variety of other backgrounds. Following a business-like model, students will work to create a project/product that will benefit others.
1.3 Design Critiques
SINC's design critiques will allow members to get feedback on their design projects from professional mentors. Two design critiques will be implemented throughout the semester, giving students time to prepare and discuss their project ideas.
---
(2016) Strategy Two: Create a pop up incubator/makerspace in campus
MISSION AND VISION
There is no space where students can collaborate on different projects. While there is the Student Union and the library, there is no dedicated space where students have all the tools and resources that they would need to rapidly prototype ideas. This is where a makerspace will be useful for students. It will be a place where students such as engineers and business students can come together to work on solving problems that they have identified within their environment. The makerspace would be a place to define problems, brainstorm ideas, prototype, test and iterate when necessary. When students develop ideas that are worth taking to the market, they can transition to the school's own incubator.
PLAN
A makerspace is very difficult to implement in a public university. That is to say it is not impossible. There will be key steps that will lead to a successful implementation of makerspace. They are listed below:
Create a list of key stakeholders in campus

Provide case studies of makerspaces outside of campus

Provide testimonials of students who needs a makerspace

Provide a signed petition of more than 1000 students who wants a makerspace

Provide a report on successful makerspaces around the area

Create a document on the benefits of a makerspace for the school

Create a prototype of the makerspace to show student interest
KEY METRICS
Students developing and working on projects

Students successfully creating a business

Students transitioning to the incubator

Students using the makerspace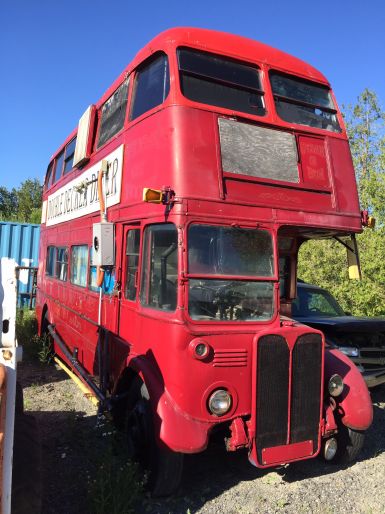 ---
(2016) Strategy Three: Create more awareness for I&E Courses in the campus
MISSION AND VISION:
Innovation and Entrepreneurship are concepts that are not fully realized within the university space. While these are very useful tools for student success, they are largely unknown. The mission of this strategy is to promote these frameworks through different channels in campus thereby increasing the awareness about these topics.
PLAN:
There will be several different plans for creating more awareness for I&E:
Create a pop up design thinking workshop by the Business or Engineering building

Offer more I&E courses
Work with administrators on how to implement courses

Have experiential learning settings

Promote these courses as part of the GE

Create a page in the university website that talks about I&E and the resources for it
KEY METRICS:
Students who participated in pop up workshops

Students who participated in I&E courses

Students who visited the I&E website

_________________________________________________________________________________________________________________
Related Links
California State University of Fullerton
California State University of Fullerton Student Priorities
---
---