Fellow:Umesh.ar
Jump to navigation
Jump to search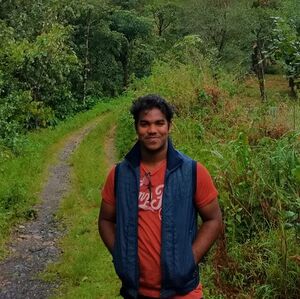 Umesh A, an Undergraduate student studying under the category of Computer Science and Engineering hails from the beautiful city of Mysuru. 
He studies in Vidhyavardhaka college of Engineering and also volunteers as a guide to teach underprivileged kids English at an Orphanage. 
He has many interests most pertaining to that in the field of programming. He aspires to be an Entrepreneur  who can contribute to the society in terms of technology. 
He was one of the members from his team to win the biggest hackathon ( Smart India Hackathon ) in the software edition.  Not only that but he was also an organiser & emcee for onload, the  biggest student run hackathon in Karnataka.
 He is also the Mozfest 2019 facilitator under "Privacy & Security " and is a Volunteer for Mozilla India.
He can often be found working on Open Source. He is also the moderator in OSL ( Open source lab ) .
Apart from that he is also an active member of Developer's Student Club by Google. 
Although, his interests are not limited to Computer Science. Umesh is a Toastmaster and is also the former treasurer of this community in his college. He has shown keen interest and has won debate competitions. 
Having an Entrepreneural interest, he also shows his active participation in the E-Cell of his college. He is also the Finance head of the same.  
In his copious free time, Umesh reads books written by Paulo Coelho, his favorite writer. 
He also plays football and was central midfield  for Vijaynagar football Club 2014-2015.
His interest in science and technology leads back to days of school where he did many projects. He was a science project winner in an inter school competion held at Atomic Energy school where he studied.
Related Links:
Vidyavardhaka College of Engineering - Student Priorities
Other Fellows:
---
---