Fellow:Titus Venverloo
Jump to navigation
Jump to search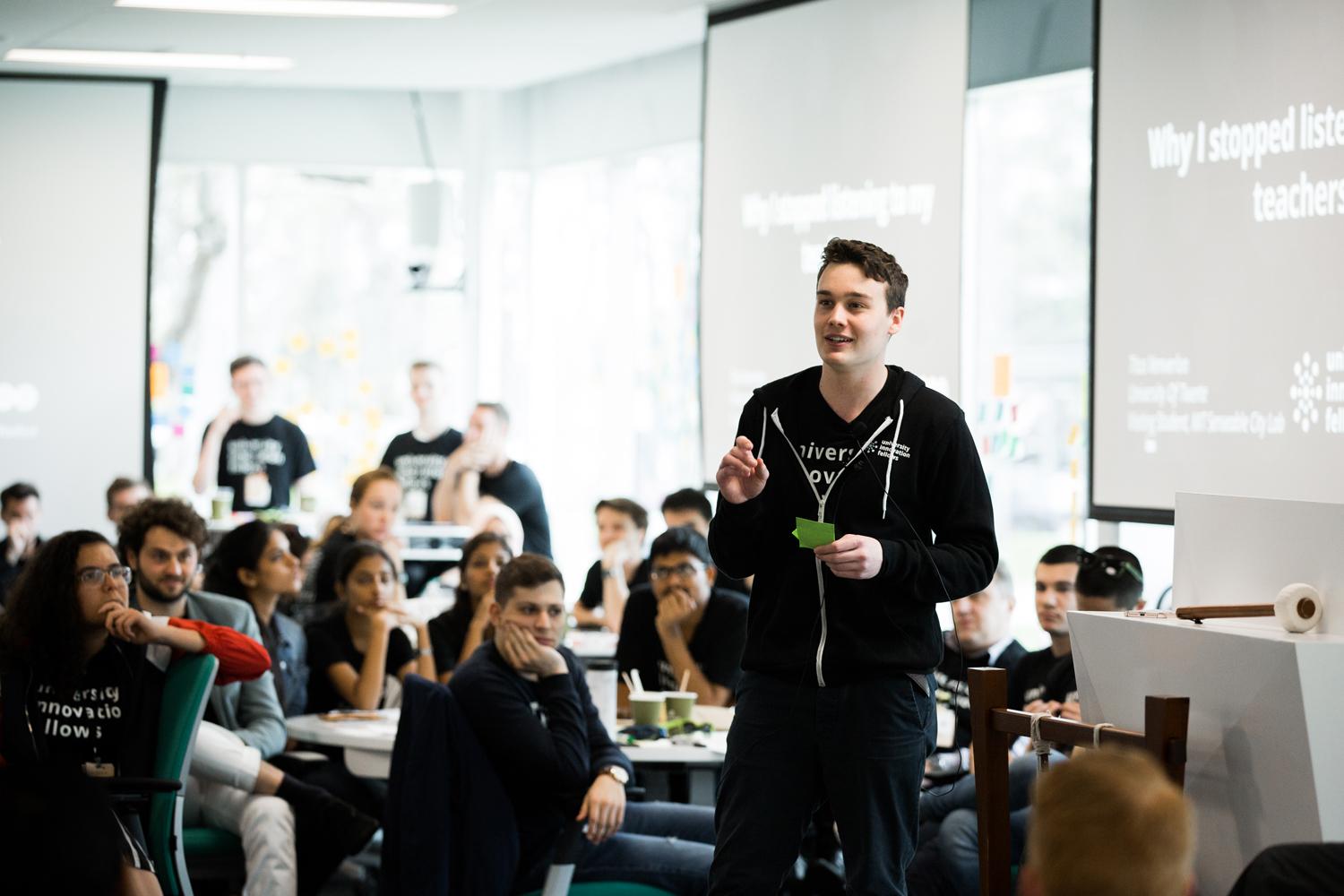 Within his studies Titus has an emphasis on sustainable urban development. The University of Twente offers a unique undergraduate honours programme called Technology, Liberal Arts and Sciences (ATLAS), which is a combination of engineering and social sciences. ATLAS is a project-based and student-centered bachelors, with a very international character. This programme also encourages students to go beyond just learning, it aims to provide hands-on experience with conducting research, tackling real-world problems and making an impact.

In his first year at ATLAS he was nominated by the dean of ATLAS to partake in the UIF programme, after he completed a research project into sustainable mobility in Curitiba, Brazil. The project team, referred to as the Curitiba Crew, was awarded best ATLAS semester project of the academic year 2016-2017. The Curitiba Crew did this with the aid of DesignLab's design thinking, the method used and developed by the DesignLab at the University of Twente, which is a collaborative facility for students to ideate, conceptualise and prototype solutions. It is also one of the startup incubators at the university. To round off the project, the stakeholders in Curitiba were invited to a meeting and a workshop on ideation and conceptualisation related to the mobility issues in the city.
In his second year, he continued with other study related projects about urban development, smart and resilient cities and mobility. Besides his studies, he is an active member of the UIF UTwente team where he was in charge of organizing the first 4-day UIF European Meetup. During this 4-day meetup the UIF UTwente team aimed to let the UIFs experience the University of Twente's way of working, thinking and producing solutions and ideas. By using design thinking methodologies developed by our DesignLab, participants will be equipped with artifacts and skills they can use immediately when they return to their university. For more information about the meetup for 2019 check out our website: https://universityinnovationfellows.eu/meetup.
He is currently in his final year at ATLAS. His final year is mainly abroad, he started at the University of Illinois at Urbana Champaign for the first semester and currently he is doing his bachelor's thesis at Massachusetts Institute of Technology's Senseable City Lab. Additionally, while doing his Bachelor's thesis he travelled to Stanford for a second time to help organize the annual UIF Silicon Valley Meetup.
Related Links
University of Twente Student Priorities
Fall 2017
Fall 2016
Spring 2017
---
---