This site will go under maintenance from 25-11-2020 to 30-11-2020. It might not reachable during the maintenance period.
Fellow:Tanner Mcadoo
Jump to navigation
Jump to search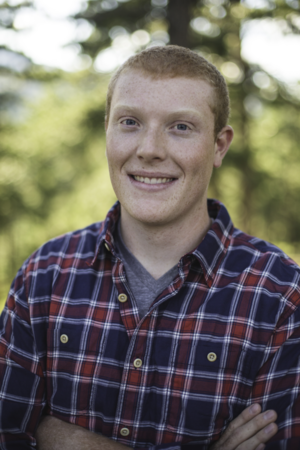 Tanner McAdoo is a Freshman studying Materials Science and Metallurgy at the Colorado School of Mines. He was born in upstate New York but was raised and now attends college in Golden, Colorado. He discovered his passion for science and mathematics at an early age when his father, an elementary school teacher, signed him up for an after school science club. It didn't take long for skepticism to become enthusiasm. As he got older the after school science club developed into the physics and chemistry clubs. During high school he received his Eagle Scout award and began  participating in a program focused on promoting outdoor activity in elementary aged students. As Tanner got older his focus broadened into all sorts of activities including rafting, backpacking, chess, reading historical nonfiction, youth leadership, and math. Recently he enrolled at the Colorado School of Mines and became a part of the University Innovation Fellows program. Tanner is excited about the opportunities that UIF brings as well as the chance to institute change at his University. He is especially interested in helping introduce young students to the STEM fields, and plans to work with elementary aged students to promote creativity and pursuit of passion in academics.
Related Links
Colorado School of Mines University Innovation Fellows
University Innovation Fellows
Spring 2018:
Spring 2017:
Spring 2016:
Spring 2014:
---
---