Fellow:Priyanka Bonthala
Jump to navigation
Jump to search
Serving as UIF Since: Fall 2016
School: Madanapalle Institute of Technology & Science
What she does now: Test Automation Engineer, Cerner corp
What that means: Test automation developers (also known as test automation engineers) are software developers who design and write programs that run automatic tests on new or existing software.
Email: priyanka569.b@gmail.com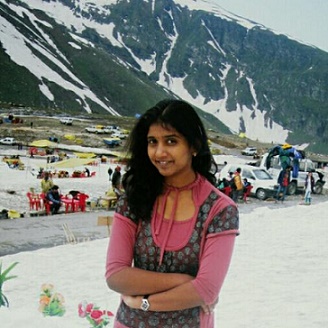 'P'riyanka Bonthala is a University Innovation Fellow and a Computer Science Student graduated from "Madanapalle Institute of Technology & Science". She worked as an Intern in Cerner corp. She worked on a project called "Automated traffic control system for ambulances" in her college. She became a fellow in UIF FALL- 2016. She is respectable member of Student Quality Assurance Cell, ensuring to carry forward the quality policies among the students. With a strong hold in collaborating students' activities and her services to institutional events brought her many accolades. Recently she has been felicitated by Hon'ble Chief Minister of Andhra Pradesh Sri. Nara Chandra Babu Naidu. 
She took a leading role in the stakeholders meet and developed a bond between the stakeholders and the management, which in turn resulted a number of changes in the campus.She takes up all the academic tasks and balances well her co-curricular challenges in a very effective way.Her innovative ideas are well taken and now she is playing a leading role in ensuring entrepreneurial mindset among the students which is laudable.She is the coordinator of English Language Club in her campus and always strives hard to achieve her goal.
---
---