Fellow:Nick Smith
Jump to navigation
Jump to search
Nick Smith is a Univeristy Innovation Fellow Candidate and an undergraduate studying Finance, Entrepreneurship, and Computer Science at Elon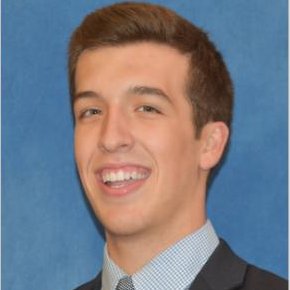 University in North Carolina. He is originally from Virgina Beach and currently resides in Raleigh, North Carolina. Nick's love for Innovation and Entrepreneurship stems fom learning about entrepreneurship from his father, who ran a business with his mother all from the comforts of their home. He took interest in the UIF program at Elon after meeting other fellows and learning of their impact and accomplishments.
At Elon, Nick serves as a student mentor for Campus Outreach and the SGA Representative to the Elon Athletics Committee. In these two roles, he has been abe to gauge several aspects of Elon's campus, from academics to athletics to the social climate. He strives daily to improve all aspects of life at Elon, and Nick firmly believes he can contribute as an entrepreneur, innovator, and creator. Nick is not only passionate about changing Elon through innovation and entrepreneurship, but it is his life goal to make a profound and lasting impact on the world through his work. A cause that he especially cares about is helping children, whether it be volunteering at the local Boys and Girls Club, at an orphanage, or participating in programs that help children with disabilities. 
Nick is the only boy in his family with four sisters, and he hopes to have a large family as well one day. In his free time, Nick enjoys a round of golf with his father, playing the piano, reading a good book, or enjoying an Italian meal.
Elon University Student Priorities
Related Links
Elon University Student Priorities
University Innovation Fellows
Spring 2018: 
Spring 2017:
Spring 2016:
Spring 2015:
---
---