Priorities:Elon University Student Priorities
Jump to navigation
Jump to search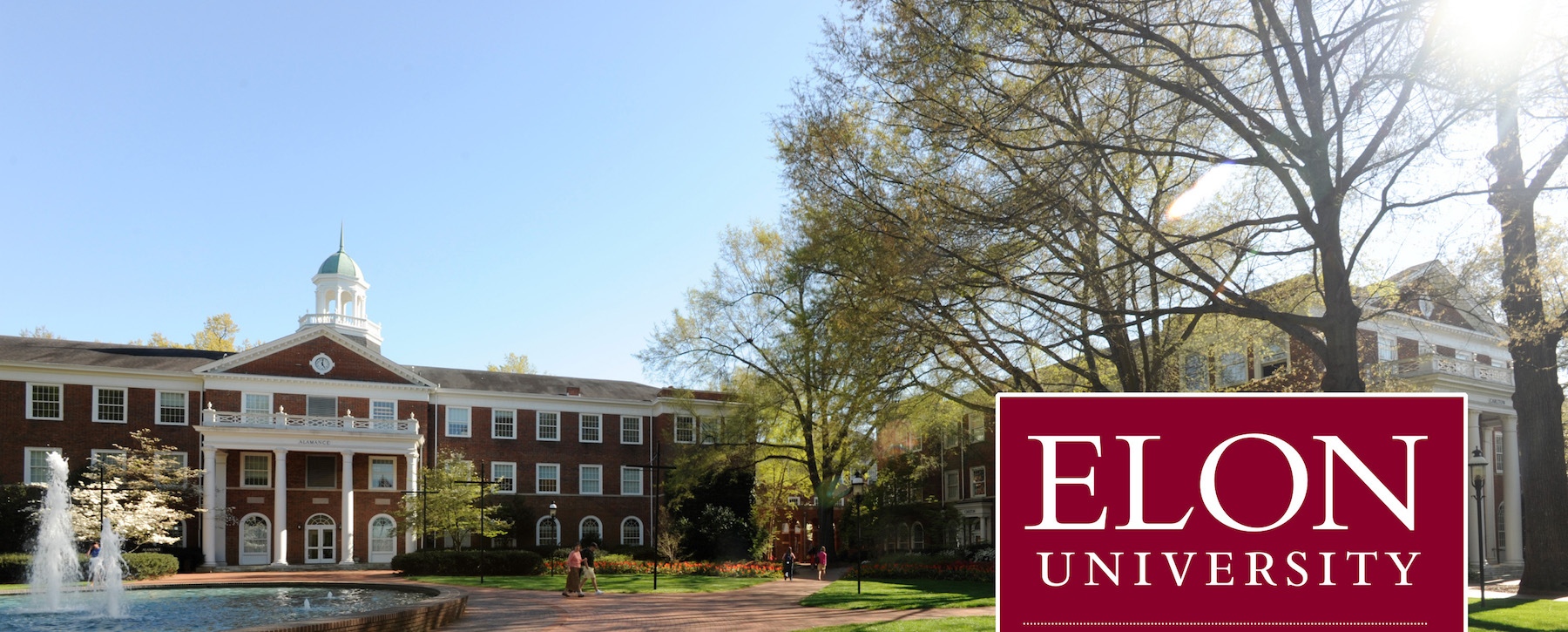 2016 UIF Pitch https://www.youtube.com/watch?v=oAjhrGy_YII
2015 UIF Pitch https://www.youtube.com/watch?v=aGugNRw0iQ0
Priority 1:  Facilitating Collaboration Amongst Elon Clubs
Purpose:
Because Elon is full of driven students, the school has developed a culture of students being overly involved. As a result, students are stretched too thin and struggle to find moments to just breathe. Therefore, the purpose of this project is to bring organizations with similar goals together in order to make the most of events and students' time. By improving communication and forming relationships between different clubs, resources will be used more efficiently and students will find that they can better handle their schedules without having to compromise their passions for being part of a variety of different organizations.
Strategies:
• Partner with Elon Student Involvement Ambassadors to recruit student leaders for our project
• Work with Phoenix Connect to add improvements that will encourage communication amongst organization leaders
• Create a curriculum for future students to follow to ensure our project continues on
• Spread awareness of our platform and group to organizations throughout campus so students begin embracing our space
Priority 2:  Innovating a more Inclusive campus
Purpose:
This is an initiative to have a more casual, easy access dialogues surrounding by diversity. The idea is to have easy conversations surrounding the backgrounds, experiences, turning point, and goals of our beloved faculty members. Elon faculty do a fantastic job of mentoring students but some students are not as willing to reach out for a one on one advising. This program will be designed as a series of ongoing weekly dialogues between a faculty member on a specific theme or question giving the students the opportunity to hear more about how their professors found themselves at Elon or in their area of interest. This program capitalizes on diversity of thought and diversity which is very much present at Elon but lacks a discussion to surround it. This brings the liberal arts education to life outside of the classroom, inspiring students to explore new areas and have a more fluid discussion surrounding inclusion.
Strategies:
More fluid conversations surrounding diversity, diversity of thought, experience, background

Faculty transparency = student commitment 

Ties to: diversity / inclusion, design thinking (personal application), personal wellness 

Themed, casual discussions
Priority 3: Students Motivating Students in Innovation Learning
Purpose: 
Inform the Elon community as a whole about innovation and entrepreneurship opportunities by allowing students to teach and motivate each other.  By doing this, students can feed off each other and create more ideas than they could when learning on their own.
Strategies:
Allow for students to create their own plans for learning about innovation.
Reach out to teachers to understand the ways in which students learn best.
Evaluate which learning activities seem to help students grasp innovation concepts better than others.
Priority 4: Creating change in Elon's global perspective
Purpose: 
To connect students to peers throughout the country, both through Unniversity Innovation Fellows and through study abroad. By doing so, students better understand the world around them, even if they do not have the opportunity to leave the country they reside in. Additionally, this will better build students to be global citizens and informed leaders. 
Strategies:
Create partnership programs with communities world wide 

Allow students to get a taste of foreign country's before they go abroad by interacting with individuals from those places.

Providing the opportunities for Elon students with the chance to get a look in a culture that they might not ever be able to experience. 

Make connections with UIF teams in other countries
Priority 5: Innovating for Stronger Alumni Support
Purpose:
Recently an app was developed to connect Elon Alumni to current students. While Elon has many resources for student outreach through our student professional development center, students often struggle to forge individual connections. Our purpose here is to help students get involved with it. In doing sostudents can build sturdy relationships that can prove helpful for years to come.
Strategies:
Getting students involved in the alumni / student connection app startup

Expanding Linkedin movement, facilitating discussions

Pairing seniors and alumni

Pairing freshman and alumni

Alumni monthly speakers

Students can request alumni mentors at any time
Priority #6: Sustainable Innovation
Purpose:
The sustainability Innovation mission at Elon University strives to bring more awareness on sustainability in clothing matter. The intention for this project is to allow students to be more engaged on certain innovative ways to incorporate reusable items into clothing. For example, students can learn more about how recyclable ocean plastic can be transformed into everyday essential items. In addition, students can engage in competitions or engineering projects such as 3D printed manufactured items which can allow for higher appeal in the fashion industry as well as less repurposing of waste products. As part of this mission, Elon will use Innovative fabric made from 100% recyclable clothing and clever recycling will be used for innovative projects on campus These projects include competitions, and additional projects aimed for students completing Engineering and biomedical research, etc. 
Strategies:
Create sustainability on campus by coming up with innovative ways to incorporate reusable items in clothing. 

Focus on recycling

Making use out of innovation spaces which increase appeal and then lead to less waste
Priority #7: Elon Innovators Network
Purpose:
One way to encourage others to take their ideas and dreams to the next level is to show them that it has and is being done! This project would seek to shine a light on Elon's current and past entrepreneurs.
Strategies:
Contact individual currently in charge of Doherty Center Electronic message board TV.
Research students involved with I&E on campus.
Email these students asking for a "profile".
Feature students on the board and expand to online.
Establish an Elon Innovators page on various social media platforms.
Feature students and alumni working on innovative and entrepreneurial projects.
Priority #8: Interdisciplinary Classes
Purpose:
One opportunity for improvement at Elon is a current lack of interdisciplinary courses which bring together different subjects to engage students in subjects outside of their majors. Elon should create courses to combat this which bring together the different disciplines offered on campus to offer students a well-rounded education by connecting areas of study.
Strategies:
Strategize with a team to create and test prototype (aka mock syllabi, possible coursework, lecturers, etc.).
Get feedback from students to gauge who would be interested, gain support.
Contact the Dean of the Love School of Business, Raghu Tadepalli, about the possibility of the course(s).
Propose course(s) to academic council, department heads of all schools, provost, and more faculty who could help introduce the course(s) into our curriculum.
Priority #9: Increase Innovation and Entrepreneurship Engagement
Purpose:
The campus does not lack innovation or entrepreneurship events and resources. Instead, the campus must cultivate student engagement in entrepreneurship and innovation. There are more events hosted than students who attend. In order to increase engagement with entrepreneurship courses, maker hub spaces, and other opportunities, there must be an investigation into the lack of student involvement.
Strategies:
Engage Elon students in conversations and surveys with students in regards to their motivation for attending campus events. The following questions can guide the conversation:
a. How did you find out about this event? (Email Newsletter, Flyer, Word-of-mouth)
b. Is this event related to your major?
c. Were you required to attend?
Analyze data compiled by Nicole Filippo, communications manager, to explore university advertisement engagement rates. It will help determine how to target students who express interest in innovation and
entrepreneurship events.
Implement a method of working from the inside-out: Focus on engaging students who express an interest in innovation and entrepreneurship before reaching out to the broader student body.
Speak with students who have previously run successful events and determine causation for the student-body turnout.
Compile an overview of sources and successful methods of student engagement across campus.
Move entrepreneurship events to theaters with larger foot traffic such as Turner Theatre in the School of Communications.
Priority #10: Pitch Contest to Alumni Network (2022)
Purpose:
Students in all different organizations across the University desire to innovate and create products that are better than before. Students do not just need to be an entrepreneurship major, innovation fellow, or other involvement within the business school to crave this feeling of innovation. Creating a pitch contest that allows students to pitch their ideas to alumni that are innovators in these students business field would allow for students to gather knowledge, experience, and potentially raise money for their idea.

Strategies
Connect with professors in different departments to gauge interest
Connect with faculty that work directly with alumni to understand how we can best reach out to alumni
Talk to professors within entrepreneurship field to gather information on pitch contest
Priority #11: Study Space Redesign (2022)
Purpose:
Our prototype testing indicated that students currently lack a space that combats burnout and creative block as they work on projects and academics.  
Strategies:
Discussion with research participants informed a few possible approaches to improving the student experience with problem-solving endeavors and academic projects:
Design a study space or overhaul an existing maker space with...
a. "time out" activities for constructive breaks (play dough, art supplies, music, exercise equipment, etc.)
b. strong community-centric atmosphere
c. increased connection with natural elements (plants, natural light, etc.)
With several maker spaces and study spots currently on campus, there is significant opportunity to leverage these existing resources in designing for an improved student study experience.
Priority 12:  On Campus Dog Park (2022)
Purpose:
Many students on Elon's campus have emotional support animals as pets on campus, which at most times are dogs. These dogs can only go out of their owners dorm when their owner returns home, and for certain pet owners they might only be home once a day. The spaces dedicated for on campus animals to go, run and play are zero. This results in most animals being walked by their owner once every few days on a leash. There should be a place for animals to run, play and be on campus that does not disrupt students, but also does not disrupt animals safety and well being.
Strategies:
-Partner with Elon Student Involvement Ambassadors to recruit student leaders for our project
-Find a place on campus to build a dog park
-Survey students to see how many pets are on campus, which kind, which breed etc.
-Figure out if it would be better for it to be public/private, student only etc.
-Partner with Burlington Animal Shelter to get the word out
Priority 13:  Tech Free Environment (2022)
Purpose:
The work life balance portrayed by universities leads to an environment where people are spending a majority of their time behind screens. Our goals are to make a place where student can leave their stresses behind and come to unplug. Everyday it seems the need for a tangible place for students to unwind increases.
Strategies:
- interview students to see what extra things they would want in these spaces
- make quiet areas people can relax
- have a sense of community in a stress free environment
University Innovation Fellows
Fall 2020: Christina Wyatt, Haydn Stucker, Jakob Reuter, Jane Ragland, Maggie Cox, Riley Corvin, Zoë Rein
Fall 2019: Julia Perline, Alaa Suleiman, Sam Gans, Lilly Rothschild
Fall 2018: Gillian Hook, Sydney Thornton
Spring 2018: Yousaf Khan, Regan O'Donnell, Noor Irshaidat, Haley Brengartner 
Spring 2017: Josh Cadorette, Briana Brady, James Setzer, Nick Smith
Spring 2016: Elizabeth Jordan, Gabrielle Vance, Sean Webber, Kyle McKinley, William Kakavas
Spring 2015: Ben Driscoll, Jensen Roll, Matt Snow, Giles Roll
===

---
---