Faculty Champion:Alyssa Martina
Jump to navigation
Jump to search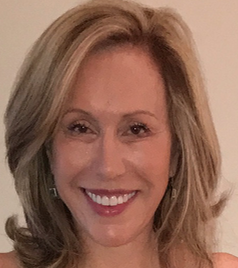 Title: Director, Doherty Center for Creativity, Innovation and Entrepreneurship
Department: Love School of Business
Institution: Elon University
Bio
Alyssa R. Martina is a successful businesswoman, entrepreneur, and educator. For the past five years, she has run the Doherty Center for Creativity, Innovation and Entrepreneurship at Elon University in North Carolina. She also teaches courses at Elon's Love School of Business on venture creation. She has taken the classroom beyond Elon's campus, teaching innovation and entrepreneurship in San Francisco and Israel.
Alyssa's first venture, Metro Parent Publishing Group, launched over 25 years ago as a publishing and events management company with a focus on the family market. Other successful companies Alyssa started include Windsor Parent Magazine and B.L.A.C. (Black Life, Arts and Culture) Magazine, a monthly lifestyle magazine for the Black community in Detroit. Alyssa launched a storytelling startup that closed in 2014.
Alyssa loves working with students to cultivate curiosity, creativity and an entrepreneurial mindset and tease out the potential that she sees in them. Alyssa is the Faculty Champion of Elon's University Innovation Fellows and the faculty advisor for the university's Innovation Living Learning Community. She is proud of the work of the Center with targeted events for Black entrepreneurs and women-led ventures as well as events for the entire student community.
---
---