Fellow:Kirill Svavolia (University of Twente, 2022)
Jump to navigation
Jump to search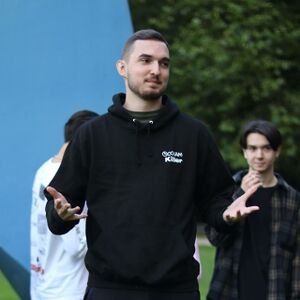 Name

Kirill Svavolia

School (Cohort)

University of Twente (2022 cohort)

Majoring in

Business Information Technology

Country

Netherlands

Email
Bio
Kirill Svavolia, aspiring entrepreneur and student.
After watching "Shameless" Kirill decided to study abroad and enrolled in the University of Twente.
There he founded Eurasian Student Organisation and Twente Debating Society. Then, he chaired TEDxTwenteU and was the Portfolio Director at Dutch Student Investment Fund. He also studied and taught negotiations at Negotiation Project Twente and was a vice-chairman at Hive01. Next to that, he was an Honours ambassador and an Equity Officer. He volunteered at GOGBOT.
Kirill enjoys doing and creating things which can help the broader community. He aims to launch a startup. After the russian-Ukrainian war, he is especially interested in the topics of activism and democracy.
Feel free to send a message if you want to chat.
Achievements
The Most Entrepreneurial Student of The Year nomination
Social media profiles
---
---