Fellow:Jos Van 'T Hof
Jump to navigation
Jump to search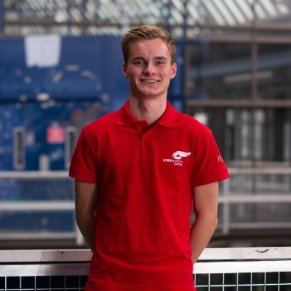 Jos van 't Hof is a University Innovations Fellow and a 22 year old engineering student from the Netherlands. He was born in the United States and have a strong desire to make an impact. Believing that humanity can solve every problem faced by being cooperative, courageous, and innovative, he takes on all project that sound like new challenges.
As a teaching assistant he experienced the struggels of students with their education and set himself the goal to inspire people to get the most out of themselves.
He got to see a different kind of education during his time as an engineer and external relations manager in a student team building hydrogen cars. One where learning is not done via lectures in classrooms but with real life problems. One where collaboration takes place with companies to create something extraordinary.
Feel free to contact me at any time (josvth@gmail.com) – I like meeting new people and hear about innovative projects!
Related Links
University of Twente Student Priorities
University Innovation Fellows
Fall 2016
Jos van 't Hof
---
---