Fellow:Jayanth Upthala
Jump to navigation
Jump to search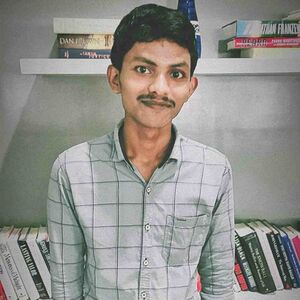 Name

Jayanth Upthala

School (Cohort)

Vasireddy Venkatadri Institute of Technology (2021 cohort)

Majoring in

Computer Science and Engineering

Country

INDIA

Email
Bio
Jayanth Upthala was born at Mylavaram (Andhra Pradesh, India) in the year 2001. He is an undergraduate student in the Stream of "Computer Science and Engineering" at Vasireddy Venkatadri Institute of technology, Andhra Pradesh, India.
He organized and participated in many extra curricular activities that enhanced his skills. His schooling till 10th grade went in a town in Krishna District. His schooling had been a great learning for him and also a place where he built his skills, knowledge, and also ever lasting friendships. He then underwent his Intermediate education from a local college nearby. And thereafter he joined in one of the finest colleges of Andhra Pradesh Vasireddy Venkatadri institute of technology to develop himself in the field of his interest.
He always tries to indulge in work. He is interested in Artificial Intelligence, Web designing, and to tackle the challenging problems. He is interested in learning new things and easily coordinates with his peers. He always tries to work with passion and make use of his knowledge to solve problems in society in a creative manner. He gets motivated through his works. His motto is "Live and Let Live". As Jayanth is a technical person, he involves himself in doing projects and he is an active member of Innovation cell, Participated and organized few clubs and events in the VVIT. He can work with his team very efficiently and makes the team stronger with his contributions. He is a self-learner and prefers online learning. His current area of research is Web technologies, Cloud computing, His hobbies are taking new challenges in programming languages, playing cricket and listening
to music.

Achievements
✓ He is the captain for his Kho-Kho team during district games as well.
✓ In spite of being good at sports, he topped among students as well in schools and colleges.
Social media profiles
Instagram : https://www.instagram.com/jayanthhere/
Twitter : https://twitter.com/Jayant_h_
Email : jayanth.upthala@gmail.com
---
---