Fellow:Gleb Podorozhnyy
Jump to navigation
Jump to search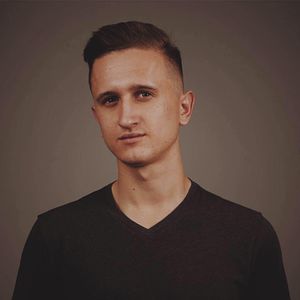 Gleb is a University Innovation Fellow Candidate for the Cohort of 2019/2020 at Univerisity of Twente. Coming from a Russian family growing up in Cyprus and also spending some time in the US, he has now landed in the Netherlands to pursue his Bachelors Degree in Creative Technology.  
 
The study focuses on helping solve problems using a technical approach, including aspects such as electrical engineering, programming and design thinking. It teaches students to learn to get confomrtable in the position of a leader whether it is design, programming or entrepreneurship.  
 
Besides the study, Gleb is active within the community. He runs his own design agency founded in the first year of moving to the Netherlands which has now grown to five people. He also spent a year on the board of Hardstart, the university start-up student community, managing internal events and developing the community. Being interested in entreprenurship, Gleb is also a member of the Duitenberg Investment Committee. He is also a DreamTeam member at the DesignLab, which works on various impactful projects within the university.  
 
Currently Gleb is doing an Internship at TomTom in Amsterdam as a project manager while keeping an eye on his design agency. All-in-all, he likes to involve himself in as many opportunities as available and believes that more opportunities and options should be provided to students in the field of education and sustainability. 
Related links
---
---