Fellow:Eva-Maria Kremser
Jump to navigation
Jump to search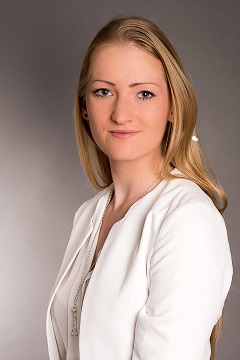 Eva-Maria Kremser is a University Innovation Fellow who is currently studying Business Management in the Master's program at the Salzburg University of Applied Sciences (FH Salzburg). Her major in Bachelor were Human Resource Management and Marketing & Relationship Management which led her to her current major Business Development. She has also a passion for project management. Eva originally comes from the Southern part of Salzburg, a small rural area called Lungau. She decided to study in Salzburg after quitting her job as an administrative assistant when she discovered her intrinsic motivation to work interdisciplinary in projects which also enables her to improve herself constantly. This one special trait exposed Eva to the University of Innovation Fellows program.
Although her young age Eva could gain wide-ranged job insights in international production companies like "Audi AG" or "Liebherr GmbH". Currently she is working as a student assistant to improve the process around the academical writing of the Bachelor thesis in her study. In her spare time, she enjoys collaborating in her family's little farm and learn a lot from her parents in beekeeping, stock farming, gardening and how to make products out of the goods.
If you have any questions or you probably want to know something about Salzburg or maybe farming, you can contact Eva at any time.
Links

Colleagues - Leadership Circle 2019:
Nora Bendl: https://universityinnovation.org/wiki/Fellow:Nora_Bendl
Julia Brunhuber: http://universityinnovation.org/wiki/Julia_Brunhuber
Cosima Decho: http://universityinnovation.org/wiki/Cosima_Decho
Christiane Koch: http://universityinnovation.org/wiki/Christiane_Koch
Maximilian Lugmair: http://universityinnovation.org/wiki/Maximilian_lugmair
David Pollhammer: http://universityinnovation.org/wiki/David_Pollhammer
---
---