Fellow:Nora Bendl
Jump to navigation
Jump to search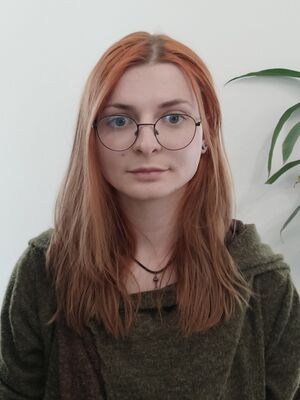 Nora Bendl studies Information Technology and Systems Management in the Bachelor's program at the Salzburg University of Applied Sciences (FH Salzburg). Her educational goal is to get at least a Master's degree specialized in AI and computer vision.
This interest in computer vision was developed while working at the Augmented Reality software company Wikitude. She started working there as a software engineer after finishing secondary school and continued to do so after she started studying.
Nora is always interested in helping other people, whether it is with helping them achieve their goals or improving their quality of life. Her dream is to combine AI and computer vision technologies with human centered research to improve the lives of others. She joined UIF, to innovate, help, improve and inspire while working on making this dream come true (which to be honest will take a long time).
Links

Colleagues - Leadership Circle 2019:
Julia Brunhuber: http://universityinnovation.org/wiki/Julia_Brunhuber
Cosima Decho: http://universityinnovation.org/wiki/Cosima_Decho
Christiane Koch: http://universityinnovation.org/wiki/Christiane_Koch
Eva-Maria Kremser: http://universityinnovation.org/wiki/Eva-Maria_kremser
Maximilian Lugmair: http://universityinnovation.org/wiki/Maximilian_lugmair
David Pollhammer: http://universityinnovation.org/wiki/David_Pollhammer
---
---