Fellow:Corey Stewart
Jump to navigation
Jump to search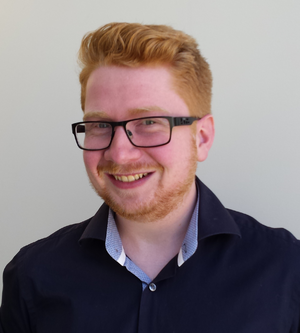 Serving as a UIF Since: Spring 2017
School: University of Technology Sydney (UTS)
What he does now: Student Consultant, Associate Dean (Teaching & Learning) | Engineering Intern, Centre for Autonomous Systems | Founder, CJS Robotics
What that means: Works directly with core faculty members to create meaningful change to the student experience at UTS. Develops robotic solutions for key industry partners throughout Australia. Creates tech-education solutions for students and educators including robotic kits and workshop resources.
Contact him about: Running workshops for students and teachers. Design thinking activities and incorporating them into existing classes on campus. Robots and other tech!
Email: c.stewart@cjsrobotics.com
Corey is a final year Mechanical and Mechatronic Engineering student at the University of Technology Sydney (UTS) with a goal to use his knowledge and skills to help society live a more comfortable, connected and smarter life.
From a young age, Corey travelled around Australia as his parents took on new and exciting positions throughout their careers. This resulted in a total of 13 relocations and a necessity to adapt quickly to new environments and people. Not only did this experience shape his schooling years but his whole outlook on life; think outside the box, connect with new people and find solutions within the ever-changing surroundings.
After the transition into university Corey was able to further explore his desire to learn and experiment through the fields of engineering and technology. He quickly worked his way up the ranks to become the president of the UTS Robotics Society two years running. This along with other programs such as the UTS Hatchery Entrepreneurship Program, F1 in schools and NI Robotics Competitions have continued to grow Corey's passion for developing and experimenting with robotics, electronics and IOT related platforms.
He is currently working on multiple projects including techniques to simplify human-technology interaction, a mains water pipe inspection robot, implementing an innovation space on campus, and continuing to grow his robotics education startup. Corey is very eager to pair his technical mind and hands-on skills with various industries in order to help pave the path for the future advancement of our current world.
Links
Related Links
UTS Home Page:
UTS StartUps Home Page:
https://www.uts.edu.au/partners-and-community/initiatives/entrepreneurship/uts-startups
UTS FaceBook Page:
https://www.facebook.com/UTSFEIT/
Spring 2018 UIF:
Spring 2017 UIF:
---
---