Fellow:Briana Brady
Jump to navigation
Jump to search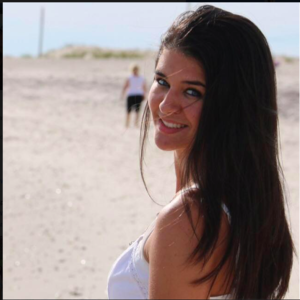 Bio
Briana is a sophomore at Elon University studying Applied Math with minors in Finance and Computer Science, from Long Island New York. She got her passion for innovation from her brother, a Stanford graduate who was listed in 2017's Forbes 30 under 30 for Venture Capital. Within his four years in college he was able to obtain 13 internships and start his own consulting firm. Through his experience Briana has learned about Silicon Valley, and found her own passion in that realm.  
She hopes to end up in California after college working in a startup company. Briana has worked as an intern in both startups and Venture Capital. For startup companies she has worked on the business expansions aspect. Briana reached out to potential customers and worked on establishing relationships with them in order to peak their interest in the product. Her work in venture capital focused on market search. She would be given startups that the company had interest in, and created slide decks on the market size and potential outlook of the company within their designated industry.
Briana likes to keep herself involved on campus. She is currently working two internships, is on the board of the Women in Finance Club, and is a mentor to first year students.  She plans on pairing up with the local Boys and Girls club to create a free basketball training program. In her free time, she allows herself to relax from her busy schedule through her love of basketball, the outdoors, and music.
Back home Briana left a large impact on her community. Briana founded a basketball program for the young boys and girls of the community. She was the head coach of an elite basketball team, and still returns to watch her old players play as well as continue to mentor them. Due to all of her hard work with basketball in her community the town created a basketball scholarship named in her honor. 
Clubs/Organizations
Women in Finance - Alumni Outreach Committee
Intern for the Organization for Data Analytics 
 Teacher's Assistant for Elon 101 Course.
Recipient of the Elon Presidential Scholarship
Delta Delta Delta
Club Basketball 
Interests
Venture Capital
Startup Culture 
Hedgefunds
Technology


Related Links
Elon University Student Priorities
University Innovation Fellows
Spring 2018: 
Spring 2017:
Spring 2016:
Spring 2015:
===

---
---