This site will go under maintenance from 25-11-2020 to 30-11-2020. It might not reachable during the maintenance period.
Fellow:Ariane Ernandorena
Jump to navigation
Jump to search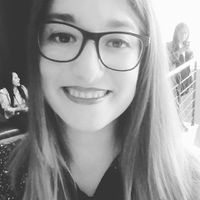 Ariane Ernandorena is a University Innovation candidate Fellow, an English as a Second Language teacher, and an undergraduate student in Computer Science at UTEC (Universidad de Ingeniería y Tecnología) in Peru.
Ariane is originally from Argentina, so Spanish is her mother tongue, but she was exposed to English since she was very young and holds many international certifications in the language: ECCE and ECPE from Michigan University; and FCE, CPE and ICELT from Cambridge University. This last one is an in-service certification for English teachers.
When she turned 18, Ariane moved to Peru; and had to make her on her own, thus her specialisation in English teaching. After 5 years of hard work, she could finally enter university; so she has got a unique perspective on education: She is an experienced teacher and a student at the same time. At university, she got the opportunity to apply to the University Innovation Fellows.
In her spare time, Ariane likes playing videogames, doing yoga and talking to her friends. In campus, she usually offers advice to younger students - despite just finishing her first year, she is much older than her classmates - most often about organising their time and handling stress.
---
---