Fellow:Alexandra Mulder
Jump to navigation
Jump to search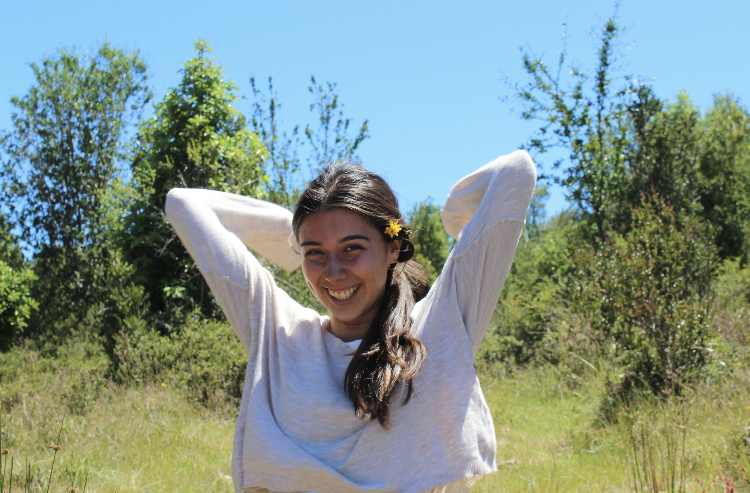 Name

Alexandra Mulder

School (Cohort)

University of Twente (2023 cohort)

Majoring in

Mechanical Engineering

Country

Chile

Email
Bio
I am Alexandra Mulder and I am a passionate and motivated student leader, I wish to serve for humanity and this world in many spheres of society and life. I was born in France and grew up my whole life in Chile. I was surrounded by a community of inspiring people who wished to change and help their local communities. The latter motivated me to create sustainable projects which would require little money and leave a long lasting impact in fields of education, sustainability, equality and well-being.
I major in Mechanical Engineering in efforts to make a contribution towards Sustainable Energy Transition and implementation of technologies in remote communities. We should be more concerned in the challenges to implement existing technologies and innovate more in how we can connect and act in a way for the current technologies to seize and reach their full potential of impact. Finding opportunities for growth and connecting people is what I have been gifted to do and want to pursue.
Outside of my studies I am the Chair of Amnesty International UTwente were we cover topics of sex, relationships, boundaries and consent. Through this medium I wish to continue empowering individuals to speak their truth. I am a believer that inspiration, personal experience and community can lead to great change and act as a catalyst effect for other initiatives.
Achievements
Aiding Online STEM Learning (2020) Reuse Pool Grey-Water Project for Toilets (2021) Technological Drive (2020-2021) Teaching English to Less Fortunate Kids(2020-2021) Spanish Debate Club (2018-2021) Gender Equality Club (2020-2021)
Organized Art Exhibition Into the Shadows Out of the Light: Sexual Violence (2022) Lead and Organized Let's Talk About Yes Manifesto UT Signing(2021-2022) Hosted 1st International Women's Day March in Twente (2023) Nominated Most Active Student of the Year (2023)
Social media profiles
---
---