Fellow:Abdul Sameer Shaik
Jump to navigation
Jump to search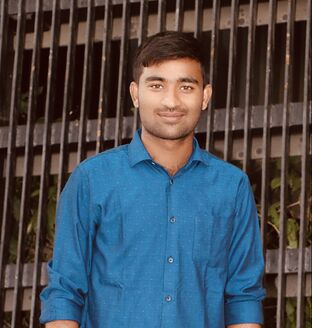 Name

Abdul Sameer Shaik

School (Cohort)

Madanapalle Institute of Technology and Science (2020 cohort)

Majoring in

Electronics & Communication

Country

India

Email
Bio
Abdul Sameer Shaik is currently pursuing his under graduation in Electronics and Communication Engineering at Madanapalle Institute of Technology & Science. He is a native of Madanapalle, in the state of Andhra Pradesh in India.
He is an extrovert and friendly person. His open mind, great commitments and responsibilities moulded him to be a good leader. He is studious, workaholic and serious about his career. He always extended his hand to help others and played a crucial role in an NGO called "Helping Minds" to help the needy in his native town, Madanapalle. He also acted as coordinator of the debating club and member of student body council in his PUC(Pre University Course) at IIIT RK valley. His courteousness helps him to build long lasting relationships.
He is also an active member in many clubs and cells in the institution. Being an active member of many clubs he explored the talents among the students in the campus to a great extent. He is an active volunteer of NSS (National Service Scheme) cell and coordinator of "Arts and Cultural Club". His concern towards social service and academics go hand in hand.
He has keen interest in coding and believes that coding can solve many problems existing in the world. He is focused on learning new trends. His concern for peers in sharing the knowledge is worth mentioning. We find Sameer farming, playing with pets, listening to music and going on long drives.
Achievements
Social media profiles
Facebook :
https://www.facebook.com/abdulsameer.shaik.31/
Instagram :
https://www.instagram.com/abdulsameer72/
Twitter:
https://twitter.com/AbdulSameerSh10
Linkedin :
https://www.linkedin.com/in/abdul-sameer-689323189/
Institute wiki: [Madanapalle Institute of Technology & Science]

---
---