School:Boğaziçi University
Jump to navigation
Jump to search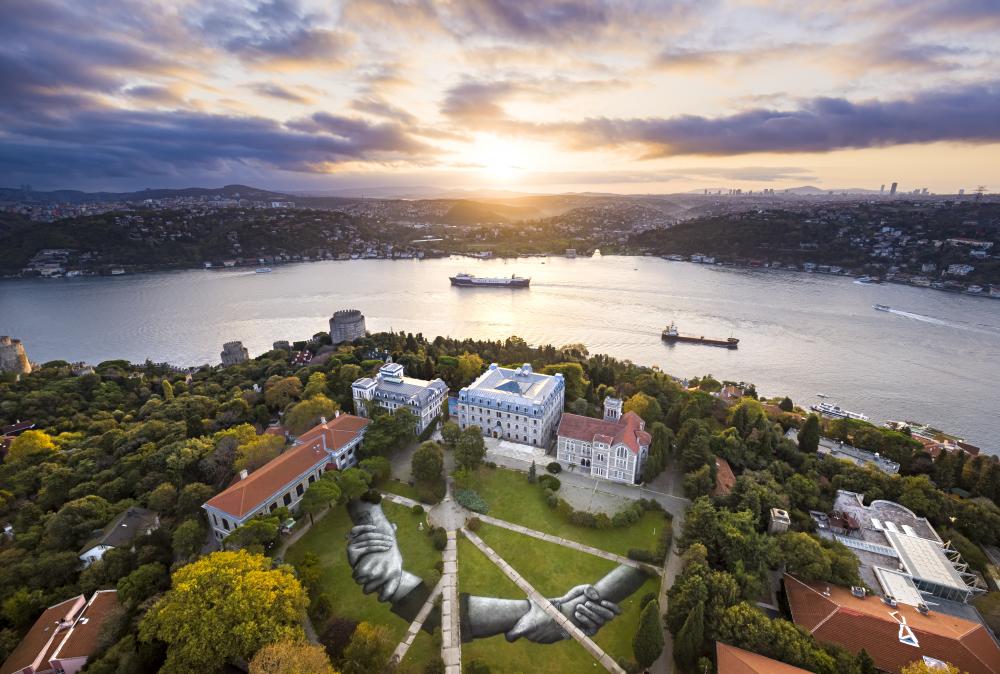 History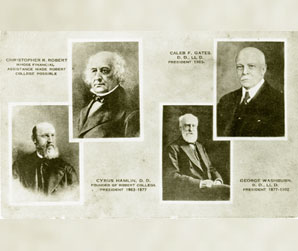 Boğaziçi University was founded in Istanbul,Turkey as Robert College in 1863 by Dr.Cyrus Hamlin,an educator, inventor, technician, architect and builder, and Mr. Christopher Rheinlander Robert, a well-known philanthropist and a wealthy merchant from New York. In March 1971, Rector John Scott Everton revealed the resolution passed on January 26, 1971, by the Board of Trustees to the effect that the Turkish government should be encouraged to establish an independent university as a successor to Robert College on either of the campuses. The merger was finalized in the summer of 1971. Today's South Campus of 118 acres, including buildings, the library, laboratories and all facilities and personnel, was passed on to the Turkish government, and on September 10, 1971, Bogazici University was officially established on what had been the Robert College campus for over one hundred years.
Overview
Vision
Boğaziçi University's vision is to be a leading institution of higher education, one that shapes the future through being a pioneer in education, teaching, and research. The primary tenets of our vision are to:
Enrich the education and teaching experiences with innovative and creative approaches;
Strengthen the culture of science, research, creativity, and innovation to become one of the leading research universities in the world; and to
Contribute to shaping a better future through our academic, scientific, and cultural activities.
Mission
Boğaziçi University's mission is to educate individuals who embrace it's institutional values, who are able to think both creatively and critically, who are independent and egalitarian, who appreciate ethical values, who respect nature and are aware of environmental issues, who are rooted in the local and open to the global, and who can, with their self-confidence and scholarly, social and cultural foundations, successfully take on leadership positions anywhere in the world.
Boğaziçi University's mission also encompasses producing universal thought, science, and technology in service of humanity, and playing a pioneering role in encouraging the spread of science, culture, and the arts throughout society.
Promoting Student Innovation and Entrepreneurship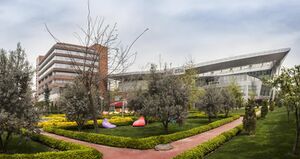 Boğaziçi University can be counted as one of the most innovative universities in Turkey. It has a culture which promotes students to colloborate and create changes in all fields. Besides this, diversity of student clubs encourage students to work on their interests. Almost all students are a member of at least of one student club, and this improves their creativity in these clubs by organizing events, and applying their skills. In the macro view, BRIGHT ( The Entrepreneurship Center) is running the entrepreneurship side of the school by giving a maker space for entrepreneurs, and funding them to innovate more.
Encouraging Faculty Innovation and Entrepreneurship
Boğaziçi University has always led Turkey to come up with new ideas firstly. For instance, the very first basketball game in Turkey was played in Boğaziçi University campus at 1904, and there are also many other examples. Thanks to this leadership, most succesfull students of the Turkey usually prefer to study in Boğaziçi University, this also helps instructors and professors to make their choice for Boğaziçi University. Because all these instructors and professors were educated abroad, there is an international atmosphere in the school. When all these aspects come together, faculties and their members are encouraged to innovate. 
Actively Supporting the Technology Transfer Funciton
Boğaziçi University Technology Transfer Office's main goal is to convert business ideas into real startups with the help of TUBITAK Dream Bigg programme. They provide a high range of industrial network, professional mentorships, funding opportunities and coworking spaces provided by TTO's partner Bright Incubation Center. They do not only help social innovations but also student's high tech projects. They help getting patent and licence processes to BOUN students who own a business idea. They offer education on setting up a company and funding opportunities, and work with academicians and students who'll set up a company.
Facilitating University-Industry Colloboration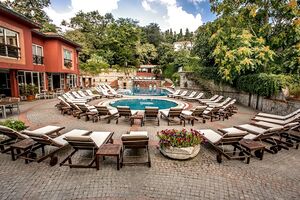 Boğaziçi University is in deep connection with the main industries. There is a technopark which is opened in 2018 in an industrial park to improve the communication and cooperation with industries more. Moreover, some of the courses are sponsored by related companies to show the real life applications of the materials of the courses. There are also many student clubs which organize many events in partnership with different companies, and start-up. Thanks to these events, students can get the chance of finding internships, and to see what the companies are working about in detail.

The Alumni Center (BUMED) is also a key part of the school in engaging with businesses by using alumni network. With that support; industries, and university members may be at the same place to collaborate in different topics.
Engaging with Regional and Local Economic Development Efforts
Boğaziçi University has graduated many well-educated people in his 150 year history. Thanks to this capacity, the university is always a key part of the economy. Also its research opportunites gives professors to improve technology in many fields. As an example, the Coronavirus studies has helped economy by producing the test kit. There are also many other studies that helped Turkey in order to build a strong economy.
Related Links
       Student Priorities

Fall 2020 Cohort:
---
---