School:Boğaziçi University
Jump to navigation
Jump to search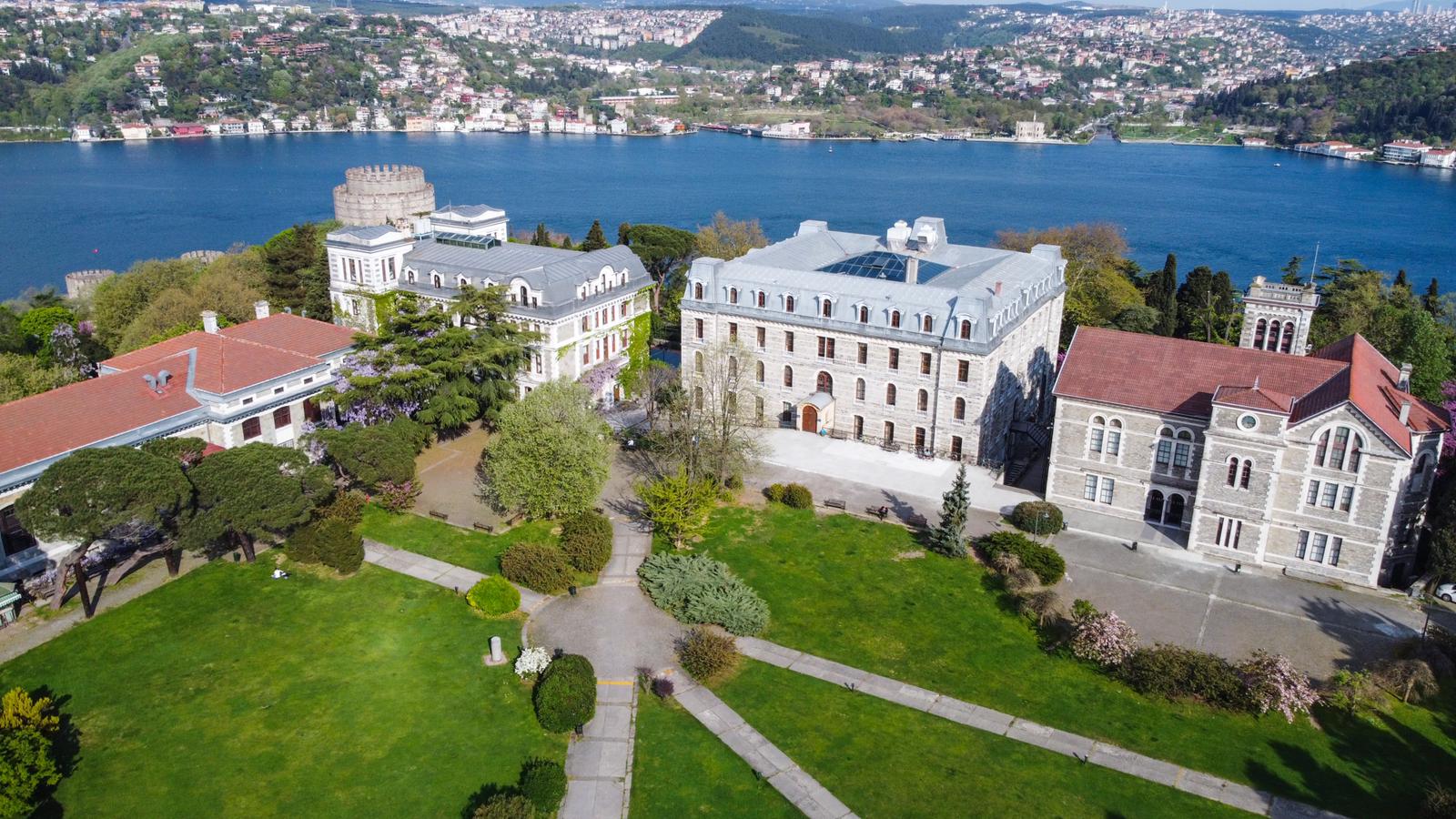 OVERVIEW
Boğaziçi University was founded in Istanbul,Turkey as Robert College in 1863 by Dr.Cyrus Hamlin,an educator, inventor, technician, architect and builder, and Mr. Christopher Rheinlander Robert, a well-known philanthropist and a wealthy merchant from New York. In March 1971, Rector John Scott Everton revealed the resolution passed on January 26, 1971, by the Board of Trustees to the effect that the Turkish government should be encouraged to establish an independent university as a successor to Robert College on either of the campuses. The merger was finalized in the summer of 1971. Today's South Campus of 118 acres, including buildings, the library, laboratories and all facilities and personnel, was passed on to the Turkish government, and on September 10, 1971, Bogazici University was officially established on what had been the Robert College campus for over one hundred years.
PROMOTING STUDENT INNOVATION AND ENTREPRENEURSHIP
In our university, promoting student innovation and entrepreneurship is on development stage. Turkey has a common belief of buildign your own company is a risk which is not necessary to take. Being an engineer is more valuable and meaningful than being an entrepreneur. But our university is more supportive to students to become entrepreneurs and according to the number of people who becomes successful entrepreneurs, Boğaziçi University is on the top. There are organizations  There is a real effort to give students entrepreneurial mindset through Bright Entrepreneurship & Innovation Incubation Center, Management & Economics Club's Entrepreneurship committee, There are lots of successful entrepreneurs in the entrepreneurship ecosystem from Boğaziçi University but most of them 
ENCOURAGING FACULTY INNOVATION AND ENTREPRENEURSHIP
Faculty members of our university are most likely to be supportive on having entrepreneurial mind and being innovative as seen that most of the successful entrepreneurs in the entrepreneurship ecosystem are from Boğaziçi University. Although the opportunities of the school on entrepreneurship is questionable, every year lots of student startups are built. There are several courses on entrepreneurship and innovation in certain departments but students from all departments are accepted via a consent from instructor. Bright Entrepreneurship & Innovation Incubation Center is built in 2016 and every year new startups join the center. 
ACTIVELY SUPPORTING THE TECHNOLOGY TRANSFER FUNCTION 
Boğaziçi University Technology Transfer Office's main goal is to convert business ideas into real startups with the help of TUBITAK Dream Bigg programme. They provide a high range of industrial network, professional mentorships, funding opportunities and coworking spaces provided by TTO's partner Bright Incubation Center. They do not only help social innovations but also student's high tech projects. They help getting patent and licence processes to BOUN students who own a business idea. They offer education on setting up a company and funding opportunities, and work with academicians and students who'll set up a company.
FACILITATING UNIVERSITY-INDUSTRY COLLABORATION
Boğaziçi University is in deep connection with the biggest startups in entrepreneurship ecosystem. Other than funding opportunities of TTO, because of the network of Bright, crowdfunding is a common method in Boğaziçi University. Prominent business people of Turkey who are BOUN graduates, always replies when a startup needs funding. It may not seem sustainable but far now it's working properly. Bright Entrepreneurship Center is now developing new and more systematic funding ways for startups. There is also another channel which connects industry and school, BUMED. It is Boğaziçi University Alumni Society which brings students and alumnis together for several purposes which are mentorship, funding etc.
ENGAGING WITH REGIONAL AND LOCAL ECONOMIC DEVELOPMENT EFFORTS
Boğaziçi University doesn't have a direct effort of engaging local economic development. Indirectly speaking, the university has its incubation center, teknopark and technology transfer office. Those departments can be thought as such efforts.
RELATED LINKS
Fall 2019 Cohort:
---
---