Fellow:Arda
Jump to navigation
Jump to search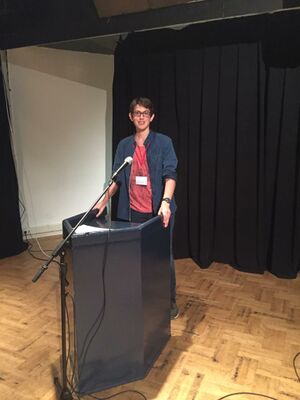 Name

Arda Ulutürk

School (Cohort)

Boğaziçi University (2020 cohort)

Majoring in

Mechanical Engineering

Country

Turkey

Email
Bio
Arda Uluturk who is one of the member of the UIF programme is studying mechanical engineering. He was born in Eskisehir which is a small city in Turkey and has lived there until he was 18. During his life, he changed 4 school which makes him stronger to be adapted to different situations. His hobbies are crucial keystones to improve his abilities and overcome his weak sides. For instance, he has played chess since he was 6 and won several competitions with his team friends. Moreover, he enjoys travelling to meet new people to learn their cultures and share their experiences. Therefore, he really would like to meet people in UIF program. In daily routine, Arda is always ambitious and curious to make something better. For him, his friends are mirror to show his mistakes and push him to make better. Furthermore, he tries to help his friends to improve them because he believes that if we change our environment, we take a step to make huge impact. He always believe that failures are the best school to learn. Therefore, his inspiration is people who faced to failures and overcome it.
Achievements
First year in University, Arda and his friends joined a competition about urban mobility. Then, they won the competition with their integrated sea transportation project and found a chance to work in A-Lab which is inovation center in Amsterdam. Also, Arda is interested in engineering. Therefore, he organised his friends to join engineering competition and won the competition. Next year, they will compete in finals. Lastly, he believe that alternative energy resources is most significant topic for the future. Therefore, he tries to learn it by joining Alternative Energy Race Team of Bogazici University. He experienced lots of things by working on race car and asking questions to his friends.
In the program, he really want to learn from other fellows and help them. Arda would like to contact if you need help !
Related Links
Boğaziçi University Student Priorities

Social media profiles
https://www.instagram.com/arda.uluturk/ http://linkedin.com/in/arda-ulutürk-a50531171 https://www.facebook.com/ardauluturk1
---
---