Jessica Haak
Jump to navigation
Jump to search
About Jessica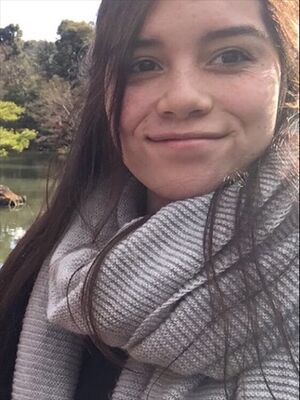 Jessica Haak is a University Innovation Fellows Candidate for the Cohort of 2019/2020 at the University of Twente. She is currently enrolled in the Bachelor's program Technology and Liberal Arts & Sciences and is currently focussing her study program on the field of Innovation & Entrepreneurship and Innovation Management, with a background in Engineering and Social Sciences. Ever since high school, Jessica had always had the tendency to refuse the easiest way out. She wanted her choices and achievements to be driven by passion rather than convenience, even if it seemed impossible. 
Being half-Dutch-Half-Indonesian, she strives to combine the Western values of ambition and individual development and Asian community values, where people value and support each other.
Jessica is mostly interested in the dynamic when different disciplines are combined to create valuable solutions to complex problems. Therefore, she highly values the power of collaboration and believes people can create unimaginable things when they work together. Upon becoming an official fellow, she hopes to create more cohesiveness in the community of the University of Twente and to create platforms for students of different majors to communicate and collaborate on different projects, inspire each other and help them to go beyond their learning by making their study experience an opportunity for personal growth.