This site will go under maintenance from 25-11-2020 to 30-11-2020. It might not reachable during the maintenance period.
Fellow:James Setzer
Jump to navigation
Jump to search
I am a junior at Elon University, pursuing a double major in marketing and economics. I am passionate about making impacts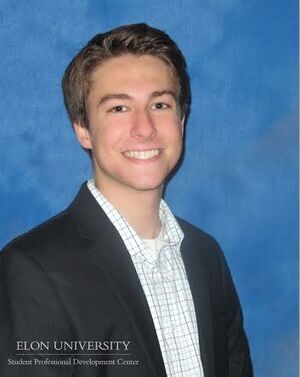 on my campus in various ways. I am focused on maximizing efficiency in various operations at the school. For example, my most passionate project is a student-to-student and student-to-faculty connection and messaging app. This would be a direct line to collaboration and a way of recieving real-time feedback from faculty members at Elon. I am in a band on campus, which allows me to make money at school doing what I love. I play the bass guitar, and have played bass for nearly 9 years. Along with bass, I also play 5 other instruments - drums, piano, guitar, ukulele, and harmonica. I joined the Innovation Fellows so I could connect with other students and resources to become the change-agent on campus that I have always wanted to be. I am passionate about improving the world and collaborating with innovative and academically-driven individuals.
[[Category: |Student_Contributors]]
Related Links
Elon University Student Priorities
University Innovation Fellows
Spring 2018: 
Spring 2017:
Spring 2016:
Spring 2015:
===

---
---