Fellow:Subhash
Jump to navigation
Jump to search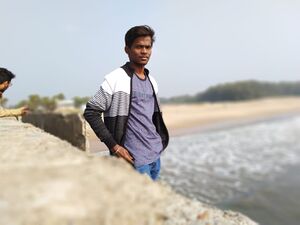 Subhash is Pursuing Bachelors in Aditya College of Engineering under the major Computer Science and Engineering. He is very much interested to adapt new technologies for developing new innovative applications. He has a very good academic track record.
His innovative concept titled "Online Resource Management" was submitted at Smart India Hackathon 2019 conducted by All India Council for Technical Education (AICTE), New Delhi along with a team of four members.  This project was aimed to provide interaction between the students and resource persons. In addition, it provides a chance to access different source of information posted by resource persons. These resources can be accessed by the students and also provides a platform to interact with resource persons also. 
He is a self-less person. He is well accepted to be a team person based on his involvement in organizing different successful events under Entrepreneur Development cell.
He is playing a major role in Entrepreneur Development Cell activities as a Society Innovative Leadership. He is an active member in organizing an event CEO Connect.
Related Links
College Wiki: Aditya College of Engineering
Student Priorities: Aditya College of Engineering Student Priorities
Team Members: Aditya,Chandramouli ,MOHIT
Landscape Canvas: Landscape Canvas 
College Pitch Video:  College Overview
Change Story: Story Telling Video
---
---