Fellow:Sergio Farfan
Jump to navigation
Jump to search
Bio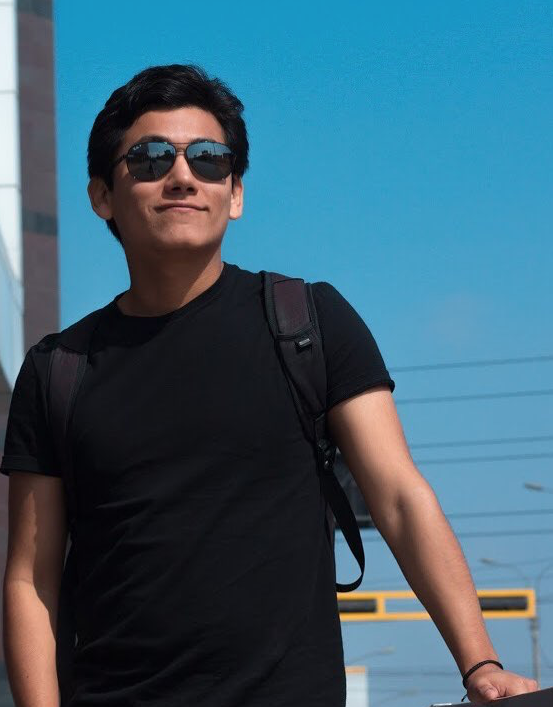 Sergio Manuel Farfan Mendoza (born in January 03, 1997), also known as Gio, is a Peruvian entrepreneur, marketing consultant, podcaster and speaker. Gio is co-founder of Rebels 24/7, a digital marketing agency specialized on sales funnels and social media ads. Aside from his digital agency work, he is also co-founder of Rebeldes Digitales, a podcast about business, digital marketing and entrepreneurship.
He and his team Believe participated and won the DigiEduHack, an international hackaton promoted by the European Commission. His team created the prototype version of a decision making game app called Edusex with the intention of making sex education available and accesible for everyone. Gio was in charge of co-creating Edusex, co-writting the script and editing the pitch-video that helped on the promotion of Edusex into the competition. Time after winning the DigiEduHack, he decided to take a different path from the Edusex project in order to follow his own motivations and passions.
The last years he has been investing on cryptocurrency, stocks and different business opportunities. He is also currently working on his podcast where he is building a community and creating online courses to empower and coach digital entrepreneurs. He wants more people to start living the life of their dreams by taking advantage of the new opportunities the digital age has to offer. He truly believes that it is possible for everyone to earn passive incomes from their passions in order to achieve financial freedom.
He is currently into the University Innovation Fellows program in order to grow his network, learn new skills and develop new ways to help others by using technology, innovation and creativity.
Achievements
Social media profiles
---
---
School:Universidad Peruana de Ciencias Aplicadas
Priorities:Universidad Peruana de Ciencias Aplicadas Student Priorities