Faculty Champion:María Pía Felipa Ibarra
Jump to navigation
Jump to search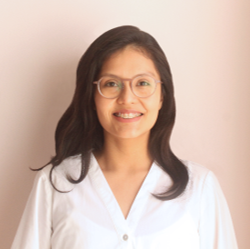 Name

María Pía Felipa Ibarra

School (Cohort)

Universidad Peruana de Ciencias Aplicadas (2022 cohort)

Majoring in

Architecture

Country

Perú

Email
Bio
Maria Pia Felipa is a University Innovation Faculty Champion and a graduated Architect from Universidad Peruana de Ciencias Aplicadas (UPC), Lima, Peru. Her interests are learning, arts and storytelling.
She graduated as an Architect with Arts and Restoration Diploma at Universidad Peruana de Ciencias Aplicadas, where she is currently working as Teaching Assistant and was exposed to the University Innovation Fellows Program.
She became a mentor in 2018, where she found out it was one of her passions. So in 2021 she started to work as a Teaching Assistant.
She started to take theatre classes in 2019, where she knew she loved to communicate and connect through performing Arts. Since 2022, she is taking storytelling classes.
In 2021, she took the Global Leadership and Innovation program at International House UC Berkeley where she connected with wonderful people from different countries and learned powerful tools to teamwork and innovate.
In her free time she watches movies, draws, learns to dance Jazz, sings and reads Alice Oseman's books, who is her favorite author right now.
Achievements
2022, First place in Instructional Design Course at Universidad Peruana de Ciencias Aplicadas UPC.
2021, Mentored the 3rd Place Team in 28 Educational Innovation Contest- Universidad Peruana de Ciencias Aplicadas UPC.
2021, Created the Open Mic sessions, to empower participants and share their passion for music.
2020, Achieved 1st kyu level in Aikido Aikikai.
2019, Assisted in Architecture team and achieved Honorable Mention at National Urban-Landscaping Ideas Contest for Satipo, Peru.
2016, Graduated Upper Tenth of Architecture Class.
Social media profiles
https://www.linkedin.com/in/maria-pia-felipa-ibarra-479819101/
---
---