Fellow:Rishitha Popuri (2023)
Jump to navigation
Jump to search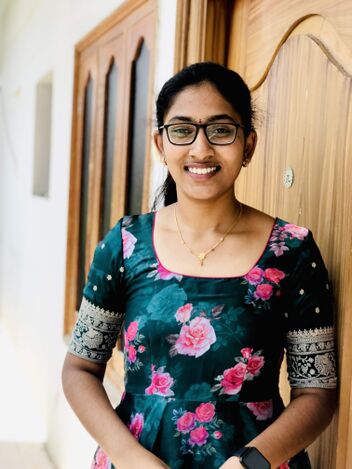 Name

Rishitha Popuri

School (Cohort)

Vasireddy Venkatadri Institute of Technology (2023 cohort)

Majoring in

Computer Science Engineering(Artificial Intelligence and Machine Learning)

Country

India

Email
Bio
Rishitha Popuri was born in Andhra Pradesh on 8th December 2004.Her father is a private job employee and mother is a homemaker.
About her Education - Rishitha is currently pursuing her third year of bachelors in Computer Science with Artificial Intelligence and Machine Learning as her specialization in Vasireddy Venkatadri Institute of Technology in Guntur, India. She completed her schooling in Narayana Group of schools and her intermediate in Chaitanya Junior College. She strongly believes peer learning and hands on experience teach more than the contemporary teaching methods. She is a very sportive person who always tries to improve herself by having self-assessment as she strongly believes that "Self-awareness is the key to success".
She is ambivert and reliable. The idea of taking risks and trying new things have always appealed to her, as she is an adventurous person. Her father stands as her prime inspiration and mentor in life, guiding and encouraging her in every step she takes. She uses music as a mood booster all the time. Initially, Rishitha may seem a bit reserved, but once familiar, she becomes as comfortable as a long-lost twin.
What excites her? The beauty of gorgeous places filled her with excitement and a desire to travel the world. Rishitha enjoys long drives with her family and friends. Her ability to adapt to new circumstances and situations is one of her strongest qualities. As a meticulous observer, she pays attention to every detail and aspect of her surroundings. Her commitment to whatever she does is unwavering.
Some more about Rishitha - Her favorite activities include playing indoors and outdoors as well as playing video games. During her free time, she watches anime. Engaged in her school assignments, she took part in a science fair project and acquired the ability to engage effectively with others. She has imbibed a valuable trait from both her father and her friend-the commitment to accomplish assigned tasks with unwavering dedication. Her goal is to become a master in Artificial Intelligence.
Achievements
Social media profiles
Email-rishithapopuri@gmail.com
Linkedin - www.linkedin.com/in/popuri-rishitha-07ab36255
---
---