Fellow:Pavithra Srungavarapu
Jump to navigation
Jump to search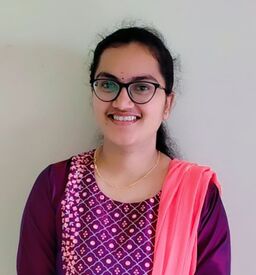 Name

Pavithra Srungavarapu

School (Cohort)

Vasireddy Venkatadri Institute of Technology (2022 cohort)

Majoring in

Computer Science and Engineering

Country

India

Email
Bio
Pavithra Srungavarapu is now a fellow for the University Innovation Fellows program. She was born in 2003, and is currently pursuing her Bachelor of Technology with Computer Science as her specialization from Vasireddy Venkatadri Institute of Technology, Nambur. She is known for her hard work and people remember her for helping nature when they hear her name. She is a positive-minded girl and always has empathy when a problem occurs. She has basic knowledge in almost all disciplines and handles every situation well.

From her childhood, she was a bright student and passionate about her dreams. She is inspired by her father, as he is a farmer and has learned punctuality and dedication to work. She always wanted to use her talent to serve people. From her childhood, she wanted to become an IAS officer, but her interest in computers helped her to get her B.Tech degree in Computer Science. But she wanted to excel in that field and would like to become an entrepreneur. In whatever field she may be in, her life-term goal is to become an IAS officer.

She actively participates in all the activities without thinking about winning or losing. She never compares herself with anyone else, because she believes that everyone will have their own talent. She likes to learn things from others in which she is not perfect. She is good enough at dealing with people, communicating and convincing them with her words. Her way of behaving with others is too impressive. Pavithra can easily mingle with others and maintain friendly relationships with everyone. She gives time for drawing, playing and listening to music. She likes spending time with her family and friends.

She is very active in academics as well as extracurricular activities. She has participated in many quiz and elocution competitions and represented her school many times. One of the best moments in her life was when she participated in the ETV Champion Show, a quiz program. She is very innovative in her thoughts and also a very good team player, which made her selected as a candidate for UIF. With this program, Pavithra wants to explore herself in new ways and wants to bring changes in the current education system that would be beneficial to students all over
---
---