Fellow:Lori Bentz
Jump to navigation
Jump to search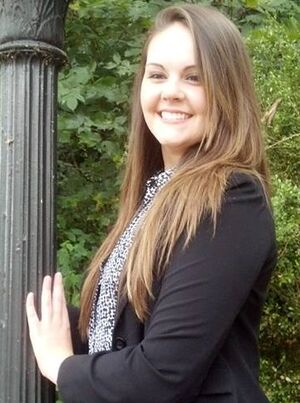 Lori Bentz, a student and entrepreneur at Ohio University, is pursing a bachelor's degree in Finance, Management, and Mangement Information Systems. She is in her sophomore year and currently developing her first product that she expects to bring to market by 2016. She is a hard worker and very dedicated to her pursuits in life. 
During college, Lori hopes to complete her degrees, launch her first marketable product, bring a functional hatchery to her campus, and meet some great people. She loves to network and meet new people that bring interesting and valuable skills to the table. One of Lori's skills is bringing people together to work towards a common goal.
To contact Lori, please use the following information.
loribentz.ou@gmail.com
(937) 728 - 7390
Related Links
Ohio University Student Priorities
University Innovation Fellows
Spring 2016
Spring 2015
Spring 2014
---
---