Priorities:Ohio University Student Priorities
Jump to navigation
Jump to search
Overview
Ohio University is a beautiful campus with a plethora of entrepreneurship and innovation resources; however, the problem lies in the disconnect amongst the various great opportunities on campus! There are plenty of students interested in exploring their ideas, but very few know where to begin their innovation journey -- that's where we hope to come in with programming to educate about entrepreneurship and the facilities to support new ideas.
Project Pitch Video
Fall 2019
https://www.youtube.com/watch?v=kpXoMq9sFYA&t=1s
Fall 2018
Fall 2017
Spring 2016
Spring 2015
Spring 2014
2022 Priority
Project 1: Increasing Innovation among Students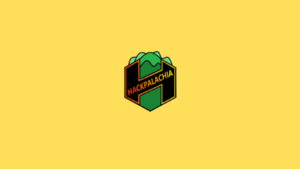 We noticed that OU students don't get many chances where they can showcase their problem-solving skills. To solve the problem, we came up with a solution to host an annual student-run hackathon at our university. An Hackathon will allow students to focus on a problem, identifying the true need and develop multiple solutions that can be implemented in a short time. They will also get time to work with students from other majors, learn from each other, and learn more info sessions held at the event.
Project 2: Weekend of Innovation and Collaboration
Ohio University has lacked many opportunities to allow students to showcase their skills of innovation and entrepreneurship. One way to allow students to do this is to have an Innovation Weekend where students from across campus can allow their creativity to flow. There can be awards given by judges, and there can be opportunity for growth if there should be ideas such as businesses. Students from colleges across campus will have the chance to build skills and interact with one another on a level they do not typically get to.
Project 3:
One thing we learned while researching for our project. Students love hands on activities and want a way to increase their experience. Our third project proposal is to create a Co-Op experience between local businesses. At most universities there is a gap between the universities' community and the local community. A co-op program would be able to help bridge that gap and get more students involved with the local community. Students would shadow a local business learning how small businesses function and gain experience with entrepreneurship. Local businesses would also benefit by having subsidized help with their business.
2020 Priority 
Project 1: Making online education more engaging and accessible
Since Covid-19, we have seen the quality of education and engagement of students plumet. With increased input from students, through surveys and individual conversation, the accessibility of online education, student faculty relationships, and quality of education will increase. Better software, such as TopHat and breakout rooms, will be employed to increase in class student engagement. Faculty will be trained on ways to organize their classrooms and students will have resources to better understand how to navigate an online class and still receive the maximum benefit.
Timeline: 2yrs
Project 2: Online Collaboration and Maker Space
The current makers spaces at Ohio University are rarely used and the current pandemic is making them even more obsolete. We will select key apps to create an online makers space, that will function much the same way during an where students cannot meet on campus as well as a place for inspiration and idea sharing when students are on campus.
Timeline: 2yrs
Project 3: Online Tutorial Education
Many college courses have been moved online because of the pandemic's disruption of regular classes at Ohio University. A possible solution is a modified tutorial system. This would be modeled after the traditional tutorial system, developed by the Universities of Oxford and Cambridge, where students do most of their learning in small sessions that include the professor and just a few other students. Students will complete readings, pre-recorded lectures, videos, and other virtual activities before meeting their professor and up to four other students for an engaged discussion with their professor. The result is an engaged learning experience for both students and professors rather than a recorded online lecture or another Zoom call.
Timeline: 2yrs
Project 4: Increase Faculty Innovation
We will encourage innovation through learning communities. This will involve learning community leaders and faculty in charge of learning communities. Since learning communities are mostly for freshmen, it will introduce students to design thinking and innovation earlier on in their career. Ideas and collaborative work may be increased by integrating learning communities from different colleges within the university.
Timeline: 1-3yrs
2019 Priority 
Innovating the First Year Experience
Similarly to the 2018 Fellows Strategic Priorities, we learned that IE is very compartmentalized at Ohio University, and resources are not well branded. 
Our first focus is to target freshmen in learning communities. We have chosen learning communities because we can implement a well structured, creative, and interactive IE workshop to a large majority of the freshman class during their critical first weeks in higher education. Along with the work shop, we plan on implementing an innovation challenge that incorporates substantial monetary value. This will hopefully encourage students to participate in an event that bolsters creative thinking and really gets students into an innovative and entrepreneurial mindset early in their college carrer.
Our second strategic initiative is an IE lecture series. We think that first-year students can not see how IE is relevant to them. We plan on bringing speakers from different disciplines to talk about what innovation and entrepreneurship mean in their field. We also plan to bring speakers from Appalachia to showcase that IE and design thinking can happen anywhere.
2018 Priority 
Breaking Down Campus Silos and Creating I&E Awareness
We've noticed that the campus is highly segmented by college and major, and that there is a lack of awareness about what I&E looks like on campus and what the resources are for I&E at OU. By introducing the First University Class, we will be able to unite students across campus and share with them the rich history of OU, let them hear from some of our most notable alumni, and share with them the resources on campus that can turn their I&E dreams into (works in progress or) reality. By working to break down the subject major silos, we expect to have a more fruitful I&E environment at OU as collaboration will surely lead to great ideas.
Fall 2017 Projects
Program: Peer to Peer Entrepreneurship Program 
Objective: Create a peer to peer mentoring program that assist students in ideation and business plan development. Students that are interested and somewhat experienced in entrepreneurship and innovation will volunteer time to host table walk up hours where students can collaborate with the peer in various ways whether it be spitballing a new idea, filling out a business model canvas, or discussing their business plan.
A resource that enables students to talk anything entrepreneurial with another student would encourage and inform students to pursue innovation and entrepreneurship. As more and more walk up hours are held, students will become more familiar with this programs purpose which will result in more participation. Advertising through the Center for Entrepreneurship and other media outlets will drive the participation up higher and the peer mentoring service will grow and evolve. Since this program is focused on collaboration and diversity students who use the service will be encouraged to get involved and take a peer role. In a few years this program will be able to connect students to student peers who love ideating and collaborating.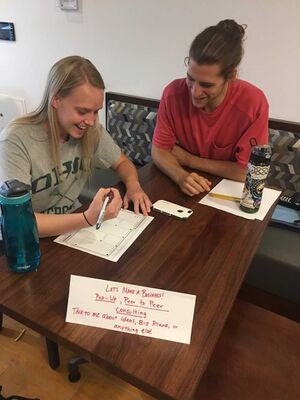 The first session of this program involved one participant, but yielded great feedback. The participant came to the table and inquired about entrepreneurship in general. After sitting down and encourage to ideate the participant came up with her first business idea, transporting college students around using a bicycle and a trolley. Through collaboration, the participant and the peer worked through the business model canvas and their time together resulted in a new found interest for entrepreneurship and a filled out canvas. 
Fall 2016 Priorities
Strategy 1: Increase Entrepreneurial Knowledge
In the Classroom
Entrepreneurship majors and certificates are a fantastic step in the right direction for increasing student access to I&E, but we can't stop there! Far too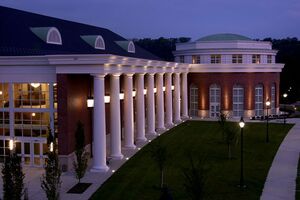 many students are under the impression that they need to be a business or engineering major in order to benefit from basic entrepreneurship knowledge. Long story short, those students are as good as excluded regardless of the decidedly inclusive pamphlets and course descriptions that are sent out. 
Because of this, our first strategy for augmenting Ohio University's entrepreneurial impact is getting basic entrepreneurship coursework into every introductory and career orientation class. English major or pre-med, basic entrepreneurial knowledge will help to set students up for success after graduation by instilling in them the fact that entrepreneurship is an option, and one they have an understanding of, regardless of wether they pursue their own company,
Through Workshops
Ohio University is not yet known for being an entrepreneurial powerhouse, but we are on that track! It is about time that there are workshops specificially geared toward innovation and entrepreneurship. These could include two-week programs on web app development or two-hour workshops on how to fill out a business model canvas and survey end users. By starting off with reasonable time-commitments and relevant subject-material, Ohio University will be able to grow its workshop model to rival top programs.
Strategy 2: Live and Breathe...Entrepreneurship
Residential Aspect
There are many universities that have living/learning residential options available to their students that wish to commit themselves to an idea or project for the semester, year, or longer. Ohio University could benefit from having this sort of immersive entrepreneurship experience where everyone in a dorm was excited to brainstorm and innovate in hopes of creating a better tomorrow.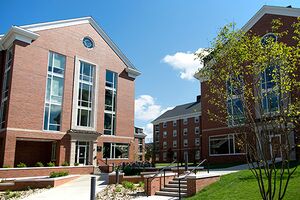 Workspace
Even without living in an incubator, students should always have access to an innovation-conducive environment. One way to make sure all students feel like they have access is to centrally locate whatever new resources there are, and to try to shift the existing resources into more convenient locations. Bridging together the multitude of resources Ohio University has will not be an easy task, but it will ensure that a student always has somewhere to go with an idea, for mentorship, or for a workspace.
Strategy 3: Makerspace
Brick and Mortar
In a technologically advancing world, more and more is being accomplished through electronic platforms, but there is nothing like a face-to-face meeting with an important stakeholder to get someone excited about entrepreneurship. Through having a physical location for an entrepreneurship hub, Ohio University aims to provide a space for those sorts of meetings to happen. Additionally, this space will have ideation laboratories, brainstroming rooms, and a "zen" office (free of any tech) to give students the best chance of success when working on the different aspects of their idea (including coming up with one in the first place).
Online Resources
The online resources available through the University Innovation Fellows Program have been invaluable in developing a better understanding of Ohio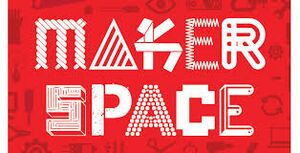 University's entrepreneurial ecosystem; our wish is to give that same benefit to students on campus by having some solely online entrepreneurship and innovation resources. For those students who have great ideas but aren't yet ready to "commit to entrepreneurship" (because as we know, it does change your life), these resources will be a way for them to explore and get more information, without "alerting the media." Additionally, many of the online resources will be relevant for anyone with a new idea -- a club, event, travel -- in order to figure out what the most important tasks are for them to complete (design thinking in action)!
Ohio University Project Pitch Video:
[1]
Authors: Faith Voinovich and Ben Scott
Spring 2015 Projects
Creation of the Cross Collaborative Student Action Group (Alex's Project)
The mission of CC STAG is to bring organizations, under the umbrella of entrepreneurship, together to provide key strategic advice as well as revealing synergies between the groups in order to collaborate together & maximize value added. The CC STAG will be the first of many steps in the pursuit of breaking down the barriers between the different disciplines on campus. This will lead into the planning of a cross disciplinary innovation course. The course will bring students from different majors and different colleges on campus into the process of solving real world problems and working towards the creation of startups.
Formation of the Bobcat Hatchery Program (Lori's Project)
-provide student entrepreneurs with access to a student coach that will work with that student from ideation to launch -provide student entrepreneurs with a mentor from someone in their respective industry or entrepreneurial experience -connect student with resources on campus in order to help them pursue their goals -provide opportunities to pursue their idea upon completion of the Bobcat Hatchery Program
Spreading the Entrepreneurial Spirit throughout the whole campus.
We will do this through an array of methods.
Implementing a campus wide Innovation Challenge Series; this will help facilitate the conversation and implementation of entrepreneurship into areas otherwise untouched by the subject. The Series will be a collection of challenges throughout each semester that any student (or faculty) can participate in. The Challenges will be cheap and non exclusive in order to encourage participants to think at the core level of innovation. Establish unencumbered means of communication, allowing students to participate in a free flowing conversation about innovation and entrepreneurship (I&E).
We will transform the way we present information across campus and encourage the conversation.
Organize & deliver more resources on Innovation & Entrepreneurship through an easy to access outlet.
The Ohio University I&E Ecosystem will be fueled by the consistent learning and participation of I&E topics.  We will facilitate this need through these methods: Organization and execution of a large bi-annual Speaker Program. The program will be similar to TEDx events in that the mission will be "ideas worth spreading". We will pull resources from our Ohio University community the surrounding communities as well as encourage alumni and established innovators to participate. The practice of broadening our horizons and bringing communities from all over the world into Athens & Ohio University. By means of virtual communication, actually visiting these communities and spreading their ideals after research.
Enabling student entrepreneurs to follow their dreams.
The I&E community will come together to support our student entrepreneurs. We will encourage, enable, empower and enrich each student in order to help them become the greatest versions of themselves.  The knowledge, experience and wisdom they gain from the community will directly and indirectly better their ideas and businesses
Spring 2014 Priorities
Overview
Ohio University presents a unique challenge to the goals of growth in innovation and entrepreneurship. It is very decentralized when it comes to entrepreneurial resources and the departments that regulate them. Resources and programs are spread out both spatially and politically as the campus sort of sprawls across the main hill of the town. The arguably best resource for students who are serious about entrepreneurship is the Innovation Center (an incubator that has helped launch local businesses... as well as a little company named "imgur" that you may have heard of), but it's far from much of the student housing and the core of the campus so a surprising number people don't even know it's there. Another resource, Techgrowth Ohio (which offers a lot of consulting support and access to funding), is located in a restored asylum on a ridge across the river from campus. None of these places are easy for most students to just pop in and see what's up. There's a privately owned communal hacker workspace, but it's almost as far from the heart of campus as the Innovation Center. The Center for Entrepreneurship maintains a rather central location for students to work on businesses (the Hatchery), but it is rather sparse and is more of a study hall than a resource center. The art department has an interesting facility called the Create_Space (media, design, prototyping lab for students researching arts or technology), but it's on the opposite side of campus from the engineering department (with the machine shops and electronics labs required for more in-depth prototyping), and we've found that it's hard to get these artists and engineers together to collaborate on projects. Also, most of the "good" locations for a new dSchool-style building are part of the historical campus and can't be easily utilized. This is why I advocate applying the principles of lean startups to developing a centralized "Innovative Space" by first developing a decentralized "Borderless Innovation Space" existing as a network between faculty and students who share resources and connections, and directing any student to the resources they need for a project. If we could be productive by cooperating with each other, before we even have a central space, then we can draw out the entrepreneurial culture, determine what its real needs are, and then produce a central innovative space to meet those needs, instead of just creating that space first and then forcing people to adapt to it. Any good startup has to know what its customer needs and is willing to use before you can build a solution, otherwise it's a solution in search of its problem.
It's hard to pin anything down at OU for too long because the students tend to be either dynamic and always wanting to reinvent the wheel, or just not terribly interested in changing their routine. I would say the vast majority of us are here because we were either told that going to college is something that we were supposed to do, or that we had to come here in order to get a good job. For every innovative and passionate person I meet that wants to innovate and change the world, I meet one or two here who just want to keep their head down, get good grades, and get a great job, or just want to have fun, pass their classes, and then settle for having to get a job when they graduate. The trick is in making innovation something that stands out and is easy to find so that we can draw in the innovative people. This is something that I have always known that I wanted to do, but until a year ago I had never had the context to understand it. "Entrepreneur" to me was a description for one of two stereotypes that I knew: Drug dealers, and people who just spent all their time on social networks swapping buzzwords, building a network of followers, and not really doing much of anything. Until I got back from my internship at GE at the end of my third year, no one ever said, "Look at all these resources we have to help you accomplish something real." So, this is why we need to make innovation something that is more prevalent in the minds of our students. Entrepreneurship isn't a major, it's a way of thinking and doing that can and should empower everyone at our university, no matter what their field of study is.
With this in mind, these are my Strategic Priorities:
Priority #1: Real Opportunity: Building the Entrepreneurial Co-op Program, validating it, and growing a version of it in every department, culminating in a collaborative version that brings students together to form startup teams.
(See Spring 2014 project pitch video above, by John Herbert.)
I've spent the last academic year building this program in the engineering department. It started out with a problem that was defined by a disagreement I had with the advisor for Ohio University Entrepreneurs (I wanted the student organization to start businesses and he said the students wouldn't have time). The problem was that students didn't have the capability to throw all of the time and energy required to start a business in one semester into that business, because of their class schedule and other activities requiring the bulk of their time. The business would distract from study, and the study would distract from the business. I was determined to find an answer to this, so I kept it in the back of my head for a few days. Then it came to me! In the previous year, I had taken an entire semester off from classes to do an engineering job at GE and was still considered a full-time student, but no one complained about it because "co-ops" have been considered par for the course in engineering. I thought, "What if we adapted the back end of the co-op model to entrepreneurship by simply stripping away 'student is going to go work for X' and replacing it with 'student is starting X business?'" I started working with a Dean of Engineering (Dr. Giesey) to build a prototype of the course, which I've been going through for the last two semesters. The current plan is to get all the bugs worked out, and then offer the program to any engineering student who wants to pursue entrepreneurial opportunities this coming fall.
It's my goal to massively accelerate the growth of student business launch numbers every year by making the business startup just something that's accepted that you do as a student here at OU. I want OU to make Ycombinator, MIT, and Stanford feel jealous, simple as that.
Growth strategy schedule:
Roll out the program as an official offering for all engineering students in the Fall of 2014.
Work with key faculty and students in other departments to get prototypes of this program adapted to the needs students. Get experimental variants going on in those departments while the first engineers are going through the legitimate program for the first time in Fall 2014/Spring 2015.
Use the results of those prototypes to start legitimate versions in those departments in the Summer of 2015 (when I graduate, unfortunately).
Tie these programs together so students can actually collaborate on a startup with complementary skills.
Priority #2: Access to resources: Leadership Network (expansion on the leadership circle idea)
In order to build a more centralized space for applied innovation at OU I believe that we must first determine exactly what that space needs to be, and that we should draw out the entrepreneurial culture from our students instead of saying "this is how people should innovate here" and forcing them to adapt to it. Forcing adaption to a culture would cause friction, whereas finding the culture that is here and encouraging it to grow naturally will be much more efficient. We already have most of the resources we need, so simply building and stocking a new maker space right off the bat wil be highly redundant. The only problem with the current system is that everything is spread out into the different spheres of influence (machining in engineering, low resolution prototyping in arts, workspaces and consulting/funding in entrepreneurship) without much connection between them. I propose looking at this problem exactly as I would if it was a business startup using lean methodology.
To build a lean startup you don't just get a bunch of money, build an office, and then build a product. You work with the resources you have to produce the lowest investment product possible that can actually meet some need for your customer. This is called a minimum viable product. You then get whatever traction you can with that product (sales, number of users, revenue, etc.), and collect all the data that you can on what the customers want and how they use the product. You use that data to inform small experiments with your product (think Facebook updating a new feature for random users before it gets rolled out to everyone) that don't take up the resources that would be spent if you just added the feature in, started selling the updated product, and hoped that more people would buy it. You only react to the experiments that show good results, and invest in expanding in those directions as you can back up your revenue projections with real data.
In light of that, I'm already working to build the first lean version of our new innovator/maker space by cutting out the space part. "What, that's crazy!" you must be saying. Hear me out, though. Jumping right to building a space would be like Facebook rolling out a completely new interface without testing it on any users beforehand. What I'm planning on doing is implementing the original Leadership Circle Idea, but modifying and greatly expanding it. I'm going to build a network of department/lab heads, innovators, and student leaders who keep in touch with and know the capabilities of everyone else in the group. If anyone in the network is approached by someone who has an idea for a project, then that group member knows exactly who to send them to in order to get the first and subsequent steps of their project done (whether it's filming a professional-quality video, using a 3D printer, building a circuit, or getting help with a business plan). Every person in that chain knows who to send the student to next, and the person who helps them there knows exactly which people have the resources for the next logical steps. This way, a student can get their project into this network and their project can flow around campus to visit all the resources we already have, without the need for a large hub facility (the fact that they'll be exploring "new" areas won't hurt either). In order to provide a catch-all access point for this while using a minimum of resources, I propose a small kiosk-type hub (manned, or even unmanned) that will direct students to the nearest network access point (network member that they can meet in person). 
In order to provide a public face for this to students, I plan to popularize it with the "Project Flow" marketing campaign and a visible presence around campus. We'll do everything from stylized street signs next to sidewalks to colored chalk lines on paths that direct students to resource centers, such as existing lab spaces and key network members (maybe even paint if the campus bigwigs buy-in). Students everywhere will see the paths and connections and follow them out of curiosity, whereas they may never even walk past a central maker space. Once the idea is accepted and popularized, then the hub (that everyone knows about) can be expanded into a physical building to meet the needs of innovators with a data-driven knowledge of what those needs are. "Follow the yellow brick road."
Every little bit of budget we save with this method could be spent on funding real projects! Instead of a multi-million dollar building, or a massive shuffle of offices, we'll focus on building a functional system of productive innovation that can start working immediately and will produce actionable data that we can use to validate future spending. When this reaches a critical mass, then we can worry about building more centralized workspaces that can meet the needs of everything from machine design to software development to artistic productions, and keep it staffed with network members and I&E specialist mentors.
Growth Strategy Schedule
I've already started building the foundation for this by networking with key faculty in multiple departments and learning how we can build bridges and "intellectual trade routes" between them. I was just talking with Dr. Luke Pittaway (Head of the Center for Entrepreneurship, our I&E majors department) about a need for this exact solution and he agreed, stating that he also had a group of faculty in the CfE who have come to the same conclusion.
This is something that's going to move as quickly as the people involved, but we could get a rudimentary version of it up and running in a couple weeks.
The system would grow organically from then on as more network members bring in access to more resources and can reach out to more students. Bringing more departments into the fold will also provide access to more free marketing that will improve student awareness.
Priority #3: Awareness of resources and involvement: Get Up! Movement
The Get Up! movement will be a means of tapping into the schedules of multiple programs and organizations in order to provide students with a running itinerary of everything I&E-related happening that day. Student champions will track events and activities at multiple I&E-related organizations and produce a weekly newsletter that makes it easy for a student to find events that match up with their free time and make better use of it by learning and doing more I&E.
We already have students and local hackers working together on an aggregator project called Startlocal, which will make it possible for anyone to start a page for their town/school and allow others to crowdsource local I&E resources. This website/app will also aggregate blog posts, newsletters, etc. from relevant programs and organizations to provide a single updated feed of what's going on in the area.
The Get Up! movement will act as a stand-in for that site until it's complete, and hopefully increase awareness for Startlocal among people who want to contribute to it.
Priority #4: A place to be and succeed: Launcher Space (storefronts and customer engagement areas)
Everyone needs a space to make, but what do you do once you've made your product? I want to set up storefronts for vending and customer interaction in high traffic areas around campus. I want to see something between a covered bus-stop and a small climate-controlled building that offers students the ability to set up wares and displays/ads, and lock them up after hours so they don't have to stock and unstock every day (if these could be climate-controlled then that would allow them to operate year-round; something like a more customer-accessible Betabox might do nicely). This will allow students to start selling their physical products, as well as promote their non-physical ones (through iPad kiosks and the like) with as little hassle as possible so that they can immediately start engaging with potential customers and collect data on what those customers want and how their product is actually selling. This is the data that investors want to see before being willing to buy in and take your products around the world.
Priority #5: Access to legitimacy: Office of Student Intellectual Property, Legal Business Services, Marketing, and Branding
We have a serious problem here. Our Technology Transfer Office (TTO) is basically limited to faculty when it comes to handling things like patents and intellectual property. Our town doesn't even have a patent attorney. I even play Magic: The Gathering (MTG) with one of our local lawyers at his comic book shop every week, and he can't recommend anyone within an hour's drive to handle the IP side of business legal needs. Much of this can be done online now, but you can learn a lot more about what you need to do in your current situation when you can just sit down and talk with someone face to face.
I plan to start by building a student-run wing of our existing Technology Transfer Office where students who specialize in learning to work with IP can help other students out with the basics of writing patents and copywriting, while drawing on the experience of the faculty's TTO for more-troublesome situations. This way, students who plan to do a lot of invention-related patenting (likely engineers and scientists), and students who may be working in legal fields in the future, can get a ton of practiced experience working with these tools before they graduate and get jobs, and the students who need IP work done have a place to come and discuss it with peers.
I then plan to start tying that together with other groups already working on marketing and branding so that students have a one-stop-shop for building a legitimate entity with a presence in the market.
Priority #6: Mass awareness: Party with Purpose (UpFest!)
Athens has a great (or horrible, depending on your perspective) party culture. Even in Ohio University Entrepreneurs many people would rather do socials/mixers than more entrepreneurial activities. What we need to do is tap into that social energy to get students introduced to I&E at a very basic level, but on a larger scale than can generally be handled by closed-registration events like Startup Weekend.
The goal would be to get an annual (or maybe even semesterly) block party that takes a lot of the basic ideas for events like Startup Weekend and have presenters share them in layman's terms between sets of live music and entertainment. There would be a few scheduled events on a Friday night, a Saturday, and a Sunday that would introduce the key bits of information students need to refine a business idea by the end of Sunday. Anyone who wants to could present their team's idea on the main stage at the final event on Sunday. This way, more students can participate in a more casual atmosphere that gels with their comfort zone better than formal dinners with elevator pitches.
Related Links
University Innovation Fellows
Fall 2017
Spring 2016
Spring 2015
Spring 2014
---
---