Fellow:Lindsay Sandell
Jump to navigation
Jump to search
UIF Cohort: Fall 2019
School: Michigan Technological University
Hometown: Houghton, Michigan
Major: Biomedical Engineering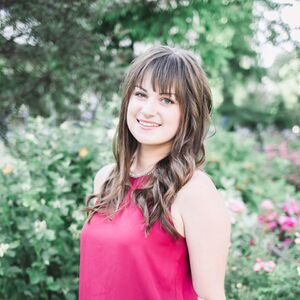 Lindsay is a 3rd year Biomedical Engineering student at Michigan Tech. She has a passion for innovation and is looking forward to learning more about entrepreneurship through Stanford's UIF program. The passion she has for innovation was a driving force to major in engineering and become involved in research. Currently, Lindsay is researching laser imaging in a Biomedical Optics lab on campus.
In her free time, she enjoys skiing, mountain biking, attempting to cook new recipes, and travelling. In the fall semester of 2018, Lindsay had the opportunity to go on an international exchange to Glasgow, Scotland. That experience has inspired her to keep pursuing her personal and professional goals with an open mind.
After training, Lindsay will be pursuing creating a "Sustainabubble" on her campus. She envisions the Sustainabubble as a place to allow students to help sustain other students through donating gently used college essentials and acquiring the items they could use. She hopes this project will prevent waste from our campus while connecting students with items that could benefit their life.
---
---