Faculty Champion:Lisa Casper
Jump to navigation
Jump to search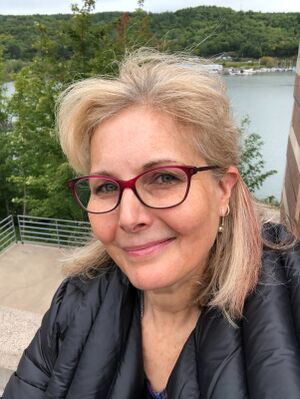 Title: Husky Innovate Program Manager
Department: Pavlis Honors College
Institution: Michigan Technological University
Bio
Lisa Casper works at Michigan Technological University within Pavlis Honors College as a Program Manager for Husky Innovate, Michigan Tech's innovation and entrepreneurship resource center. In addition to program management, she is a student advisor, teaches lean startup and facilitates design thinking classes and guides & mentors our Alley Makerspace student interns with their goals for the space and maker experiences.
Lisa is a graduate student within the Applied Cognitive Science and Human Factors, Department of Cognitive and Learning Sciences, College of Sciences and Arts at Michigan Technological University.
Her previous experiences include working as a Systems Engineer at Lockheed Martin Missiles and Space in Sunnyvale, CA as well as Lawrence Berkeley National Lab. She taught entrepreneurship within the International School of Art and Design at Finlandia University and enjoyed leading creatives in the organic process of entrepreneurship. Lisa and her husband are raising two sons and all enjoy living close to Lake Superior in Michigan's Upper Peninsula.
---
---