Fellow:Kotaro OKUYAMA
Jump to navigation
Jump to search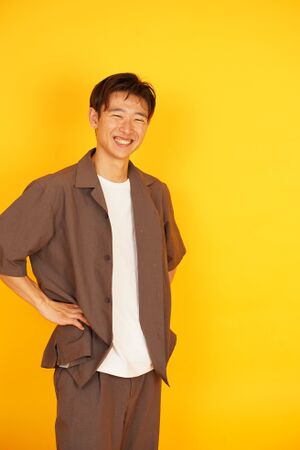 Name

Kotaro OKUYAMA

School (Cohort)

Tohoku University (2023 cohort)

Majoring in

Department of Mathematics, Faculty of Science

Country

Japan

Email
Bio
Hello! Kotaro OKUYAMA is a mathematics major at Tohoku University in Japan, born in 2003 and lived in Tokyo until 2022. Now I live in Sendai, where my university is located. (as of 2023).
Born into a purely Japanese family, he was a child with a kind and charming smile from an early age. He disliked conflict, but played sports for many years. He especially loves soccer the most and his favorite team is FC Schalke 04 (German soccer team).
He is not afraid to try new things. He is willing to get out of his comfort zone. He is currently involved in many things, but not enough activities to embrace his passion.
His interest is to create a startup with DeepTech; as of 2023, he envisions his vision in the field of quantum annealing.
Achievements
As far as school is concerned, he became student body president and won the Japan Student Council Grand Prize when he was in high school.
Social media profiles
https://www.linkedin.com/feed/
---
---