Fellow:Juliet Hodgson
Jump to navigation
Jump to search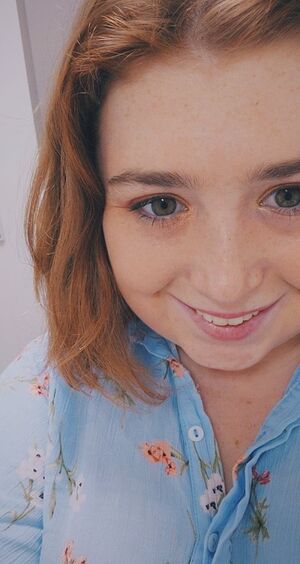 Name

Juliet Hodgson

School (Cohort)

University of Technology Sydney (2020 cohort)

Majoring in

Mechanical Engineering
Bachelor of Creative Intelligence and Innovation

Country

Australia

Email
Bio
Juliet Hodgson is a third year Bachelor of Engineering and Bachelor of Creative Intelligence and Innovation (hereby referred to as BCII) student at the University of Technology Sydney. They are actively engaged in both degrees and regularly attends both extra curricular and co-curricular events to build her knowledge and understanding of these subjects. As a student outreach representative for BCII they able to share her passion of innovation and encourage those still in high school to undertake this unique and valuable second degree.
Juliet's life was forever changed following a car accident in 2016 resulting in a traumatic brain injury. Following this near death experience they decided to use her second chance at life to make the world a better place. While this is a fairly generic statement, that could mean so many things, Juliet attempts to achieve as much as possible. In 2019 they were involved in organising and promoting the UTS climate strike effort and has marshalled several other climate protests and is really passionate about the need for hope in the climate strike movement. They are also involved in the LGBTQ+ rights movement and creating gender diversity in STEM, without reinforcing the gender binary is one of their passions
Studying engineering was a choice made by Juliet, as they not only had an interest in physics and maths but also believed engineering was the best way to create change. A recent "shower thought" has changed this thinking. Empowering the next generation of professionals to challenge their ways of thinking, is going to make more difference to the world we live in; this can only be done through teaching people innovation.
In her spare time, Juliet is a keen thespian and is very involved in the behind the scenes side of theatre, last year producing a play for the UTS theatre society 'Backstage'. She is also a member of the National Youth Theatre of Great Britain as a stage manager. Her roles in the theatre has helped her develop a collaborative and team based approach to work that is so essential in Innovation.
UIF Project
As Juliet's UIF project they are running a series of workshops based around the World Economic Forum top 10 skills for 2025 with the aim of empowering students to develop these skills though out their university career.
Social media profiles
Linkedin [1]
---
---