Fellow:Jacob Heller
Jump to navigation
Jump to search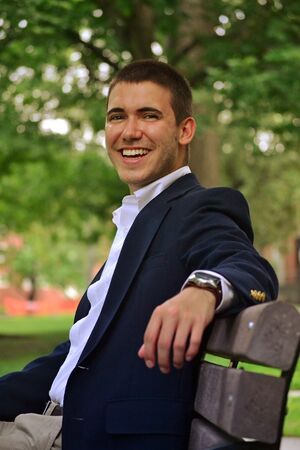 Jacob Heller is a University Innovation Fellow from the Spring 2015 Cohort. My name is Jacob Heller and I'm a Junior at Berea College majoring in Technology and Applied Design with a focus in Technology Management. Being someone with many passions, it was difficult for me to choose my current major. However, after taking some exploratory courses, I decided this was the one for me. During my sophomore year, I was accepted into Entrepreneurship for the Public Good and have since found my passion to be in entrepreneurship and bettering the world through technology and innovation. I fell in further love with entrepreneurship through Startup Weekends Louisville and Lexington!
What's unique about Berea College is that it's a work-study college, where everyone on campus has a job that supports the campus community and no one pays tuition. My job on campus is as a Facilities Operations Manager and Resident Assistant of the greenest residence hall in the world - Deep Green Residence Hall, talk about good management experience!
I love technology and experimenting with it in many different settings - from AutoCad modeling and 3D printing to woodworking and computer aided manufacturing. Check out my personal website, JacobAHeller.com, for more about me and what I've learned.  
I'm really excited to be a part of the University Innovation Fellows and really believe Berea's campus can be a great place to spark innovation, creation, and collaboration among its student body.
Related Links
Berea College Student Priorities

University Innovation Fellows
Spring 2016:
Spring 2015:
Spring 2014:
Ability Kakama
---
---