Fellow:Iswarya Lakshmi
Jump to navigation
Jump to search
Iswarya is a University Innovation Fellow and an undergraduate student studying Computer Science and Engineering at Vasireddy Venkatadri Institute of Technology(VVIT),Andra Pradesh(AP),India.Her focuses include about Institute of Quality Skill Training.Iswarya is originally from a small village in AP,where she lived until 2013 and later she moved to Guntur,AP for college at Sri Chaitanya.In 2015 she joined at VVIT to persue her undergraduation.There,she was exposed to the University Innovation Fellows.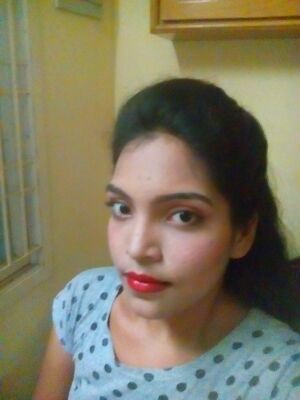 From a very young age,Iswarya is interested in entrepreneurship and always aims to be a powerful buisiness women.This attitude made her to take an entrepreneurship course provided by North Eastern University,Boston during her undergraduation.The govenment has awarded her,no fee for undergraduation scholarship for her performance. 

Growing up Iswarya was also very heavily involved in Beautician course and cooking.In her free time she adopts herself to involve in these hobbies to reduce stress.Iswarya is passionate about communication,both as a dicipline and as practice.This passion has led her to participate in multiple speakers forums and public debates.
---
---