Fellow:Hristina Milojevic
Jump to navigation
Jump to search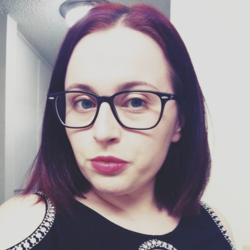 Hristina Milojevic first joined University Innovation Fellows mid-way through her bachelor's degree at Union College in Schenectady, New York. There, she established U-CREATE campus-wide creativity initiative and planned out the Idea Lab, a makerspace in the college's Schaffer Library, before moving to California to begin her Ph.D.
Through generous sponsorship of Professor Harold Fried (now Emeritus, Entrepreneurship), Professor Shane Cotter (Bioengineering) and Dean of Studies Wendy Sternberg (now Vice President for Academic Affairs at Occidental College), Hristina joined the program that would elevate her identity beyond that of a traditional engineering student and continue to guide her research and career interests to-date.
Once a UIF, Hristina surrounded herself with faculty and administrators who shared her passion for intersectionality of engineering and the liberal arts. Professor Ronald Bucinell (Mechanical Engineering), who would later become her senior thesis advisor, played a crucial project ideation role, as did Frances Maloy (Director of Schaffer Library) and Professor Erika Nelson (German Studies). Dean of First Year Students Kate Schurick helped Hristina commit to the #UIFresh initiative to integrate the UIF experience into the first year orientation activities, co-signing a letter of intent to former President Obama. Hristina is forever grateful to Humera Fasihuddin and Leticia Britos Cavagnaro for their continued help and celebration of success; from the very first UIF assignments, through grad school reference letters, and into present-day openness to collaboration.
Idea Lab opened in 2016. Hristina, the first UIF from Union College, was succeeded by Sean Farrell (Mechanical Engineering) and many wonderful teams of fellows over the years.
Hristina is now a 4th year Ph.D. student in mechanical engineering at University of Southern California in Los Angeles. She focuses on thinking and creativity behind engineering design, and works for USC Impact Lab. Her doctoral studies began the same year her bachelor's degree was obtained. Hristina is an innovation and tech entrepreneurship enthusiast who, aside from design, likes to dwell in domains of user experience and fluid dynamics. At 26, she is the youngest Ph.D. candidate in her class year, speaks 5 languages and has lived in 3 different countries. Her demeanor is people-oriented, user- and team-centric, energetic, and positive reinforcement driven.
While her schedule involves research, teaching, and USC campus involvement, she will always find the time for collaboration with local industries and professionals.
Hristina is a huge fan of art museums, stand-up comedy, caffeine, Los Angeles, and conversations surrounding topics of gender. If you press play under this translation, you can learn how to pronounce her first name.
Connect with Hristina on LinkedIn, ResearchGate, Twitter, and via email.
Authored Papers:
Milojevic, H. and Jin, Y. "Building a Social-Cognitive Framework for Design: Personality and Design Self-Efficacy Effects on Pro-Design Behaviors", in Proceedings of Design Computing and Cognition DCC'18, July 2-4, 2018, Milan, Italy. [PDF]
Milojevic, H., Girardello, A., Zhang, Z., Jin, Y. Influence of Thinking Style on Design Creativity. in Proceedings of the 4nd International Conference on Design Creativity (ICDC2016), November 2-4, 2016, Atlanta, USA. [PDF]
Milojevic, H., Jin, Y. "Influence of Mindset on Design Performance", In Proceedings of Design Creativity Workshop 2016, Evanston (Chicago), USA, June 26, 2016. [PDF]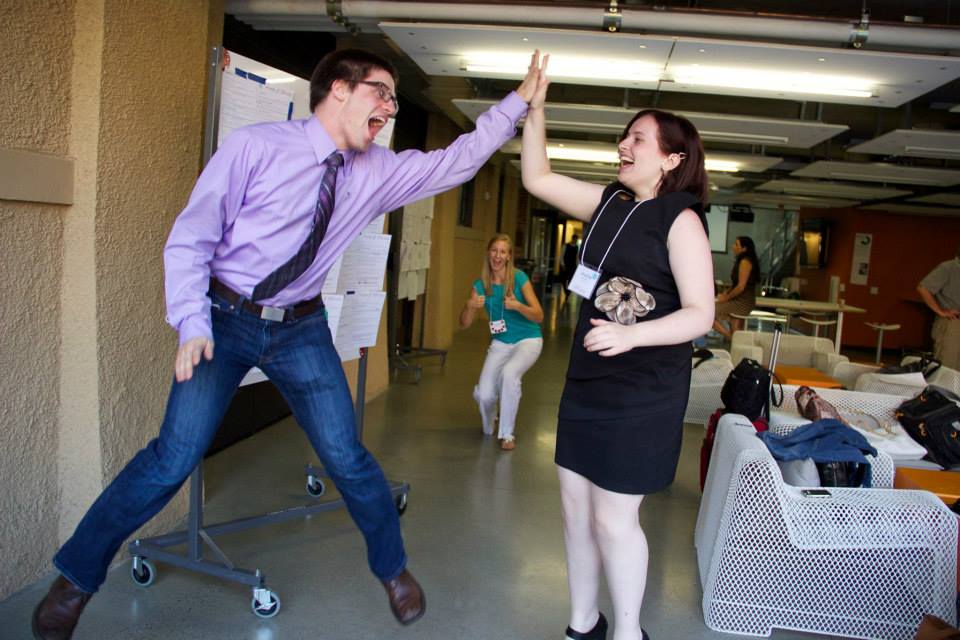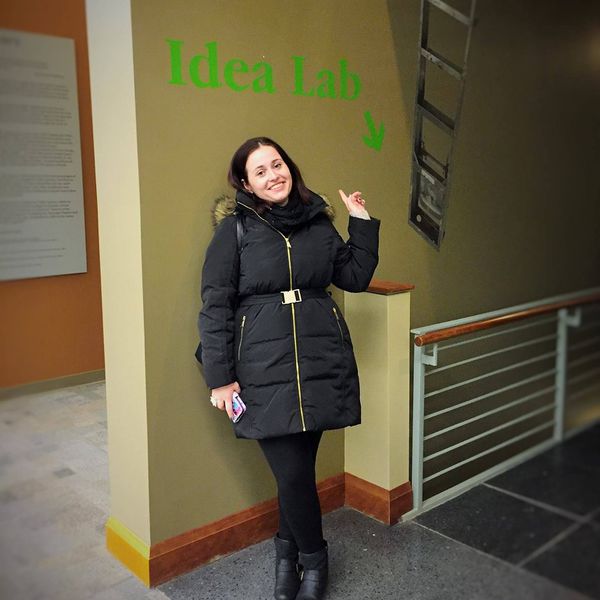 Related Links
Union College Student Priorities
University Innovation Fellows Spring 2016:
Spring 2015:
Spring 2014:
Hristina Milojevic